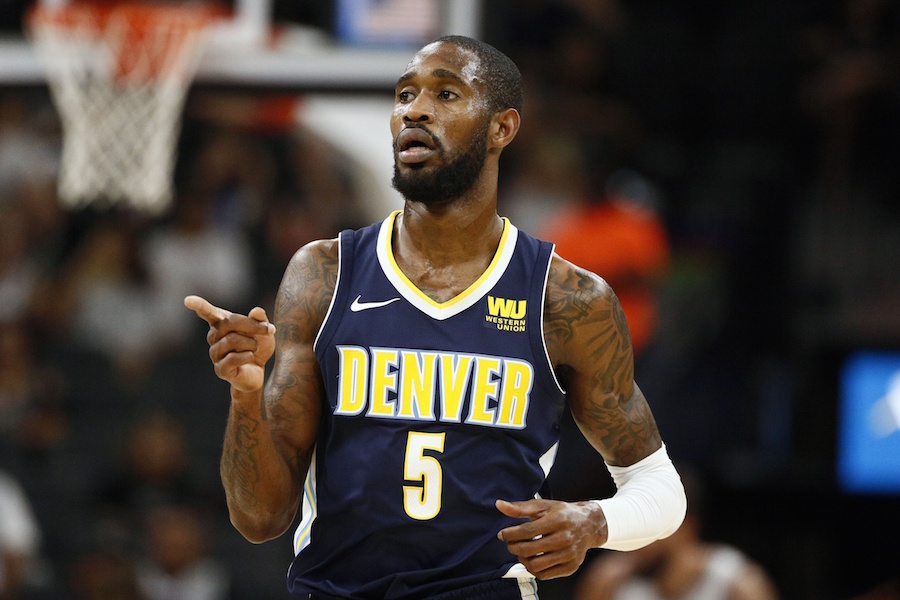 The NBA has new jerseys by Nike for the 2017-18 season, which are sure to be a hot commodity among hoops fans. The NBA Store in New York City, however, isn't showing love to the Denver Nuggets in their display touting the new digs.
NBA Store in NYC now selling Nike jerseys, have no sponsor patches on them per league stipulation (in arena & official stores do) pic.twitter.com/mwTBjaU44g

— Darren Rovell (@darrenrovell) October 12, 2017
Take a close look at the picture from Darren Rovell's tweet from Thursday morning. Notice anything unusual? There are 30 mannequins pictured in the store's display (the same number of NBA teams), but none of them are wearing a Nuggets uniform.
Closer inspection shows that the New Orleans Pelicans are represented twice, with the Nuggets nowhere to be found.
Was this just an oversight on the part of the NBA Store? Did the Nuggets sell so many jerseys already that they didn't even have one for the display? Or was Nike unable to get the Nuggets jerseys to the store?
***UPDATE***
It took less than a day for the NBA Store to correct the mistake. This Nuggets fan in NYC snapped a picture of Jamal Murray's jersey now representing Denver in the Big Apple.
@BeMore27 Has made an appearance. Pass the @NBASTORE every day on the way home and had to check it out to see if they corrected the mistake. pic.twitter.com/g8n0M2loaN

— Maculate (@DJMaculate) October 13, 2017