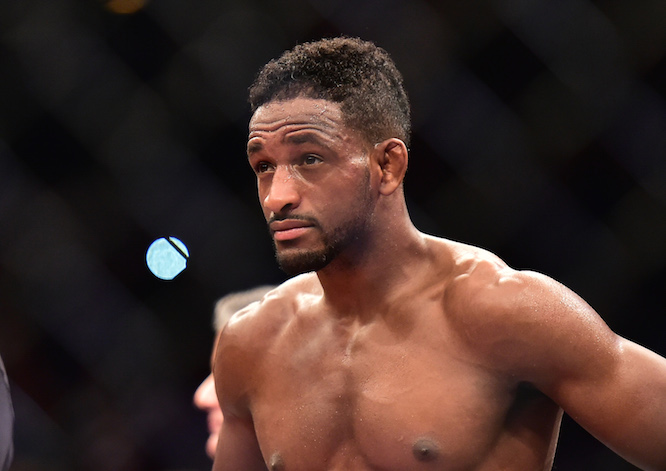 Before the biggest fight of his career, UFC welterweight contender Neil Magny was on a very impressive seven match winning streak. In the span of just 18 months Magny had defeated some of UFC's best welterweights, including Alex Garcia and Tim Means.
The Brooklyn, New York native who trains with Elevation Fight Team in Arvada, Colo. was simply overmatched in his UFC 190 bout against veteran fighter Demian Maia. He simply was out of his league when the match hit the floor.
Magny brings a unique style to the octagon, a rare form of style called Brazilian jiu-jitsu that combines lethal kicks with solid holds. However, Maia dominated from start to finish of the match and Magny never stood a chance, especially when the match went to the mat.
Magny submitted to Maia at the 2:52 point of the second round via a rear-naked choke hold.
"I saw the space, I know he's tough, his neck is tough, but I used all my power," Maia said about the setup for the winning move.
This defeat is damaging for Magny moving forward. In order to become better, Magny must first be in full control of his body. At 6-foot-3, 170 pounds Magny has the body frame to be an intimidating figure in the welterweight division. But because he was busy defending himself most of the fight, he never got the opportunity to establish himself on the offensive end of the mat.
Magny also needs to work on being a better grappler. He was bigger than Maia but Maia's grips and holds brought Magny down to size and virtually eliminated his physical advantages.
Because of this loss, Magny he fallen out of the top 10 in the welterweight division. His next few matches need to be squash fights where he can easily win and re-establish himself as a true contender in the UFC welterweight division.
---
Marcus Flowers, a Mile High Sports intern and Claflin University student, contributed to this report
---