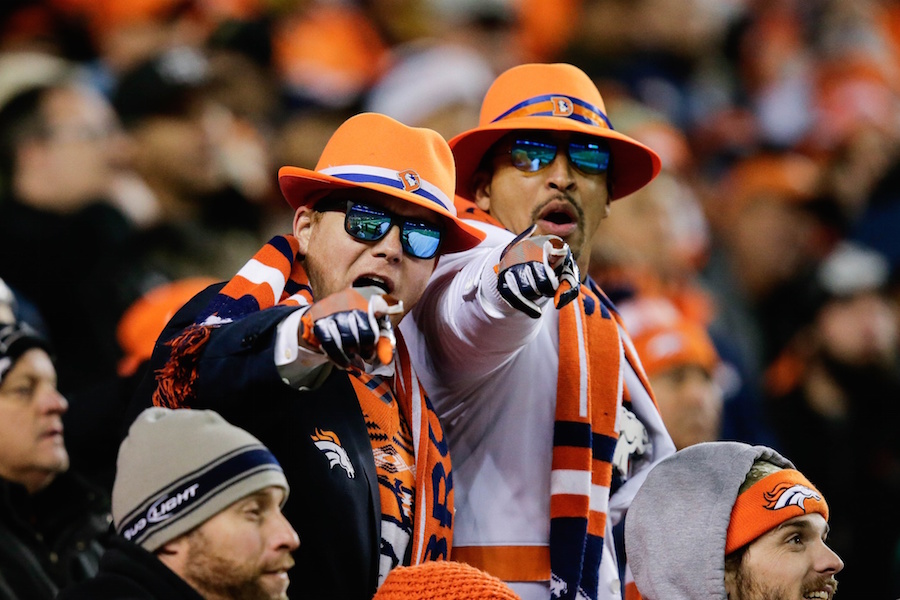 On Friday, the Associated Press announced that they would be making a few key changes to the way in which they select the NFL All-Pro teams.
At first glance, they may not seem like much, but they could end up having an impact on who makes the cut and who doesn't, especially when it comes to the Denver Broncos.
Below are the five changes and an explanation on how they might impact the Broncos:
They will now vote on specific line positions (LT, LG, C, etc.)
In the past, the AP would simply select two tackles, two guards and a center. Now, they'll break them down by individual position. For example, they'll select a right and left tackle, not just two left tackles.
In terms of the Broncos, this likely won't affect them all that much. If Pro Football Focus carries any weight, Matt Paradis is likely to make one of the two teams (he's PFF's highest-graded center), but the center position hasn't been altered at all under the new rules.
They've eliminated one running back position and turned it into a flex (WR, TE, RB)
With the league's continued move towards three- and four-wide-receiver sets, the AP has followed suit by giving their voters an opportunity to select an additional wideout or tight end.
This definitely helps the Broncos as both Emmanuel Sanders and Demaryius Thomas currently find themselves on the outside looking in.
Under the old rules, where just six wideouts earned All-Pro honors, neither Denver receiver would likely make the cut. Now, though, with possibly eight receivers being named All Pro, Sanders and Thomas might have an outside shot, especially if they finish the season out strong.
They added an additional DB spot (CB, S)
According to the AP, this spot is designed to "recognize the importance of the slot cornerback in today's defenses."
If that doesn't shout Chris Harris' name, then I don't know what does.
For years, Harris has been touted as the best slot cornerback in the NFL but has always escaped recognition because he didn't play your prototypical outside role. Now, it seems as if the AP has caught up with the times, and it would be a shocker if Harris doesn't earn that DB spot.
And that's without even bringing up Aqib Talib, who has a very good chance of taking home All-Pro honors as a pure cornerback.
Instead of specific positions (DE, DT, OLB, etc), they will be voting on two edge rushers, two interior defenders and three linebackers
This one has several ramifications.
In previous years, the AP voted for two defensive ends and two outside linebackers, which essentially translated into four edge rusher spots. That number will now be cut in half, which could make it more difficult for Von Miller to make the first team, with guys like Khalil Mack and Justin Houston having All-Pro-worthy seasons.
Conversely, the addition of another pure linebacker spot could help a guy like Brandon Marshall, though his injuries could keep him away from most ballots this season.
They've added a punt returner and special teams player (non-retuner) to the roster
Normally, the AP had only voted on a kickoff returner, a placekicker and a punter, but with the addition of a non-returner special teams player, Kayvon Webster should most definitely be up for consideration.
Webster, the Broncos' special teams captain, has been a fantastic player for years now, but this season has been his best yet. Undoubtedly, he's one of the best special teamers in the league.