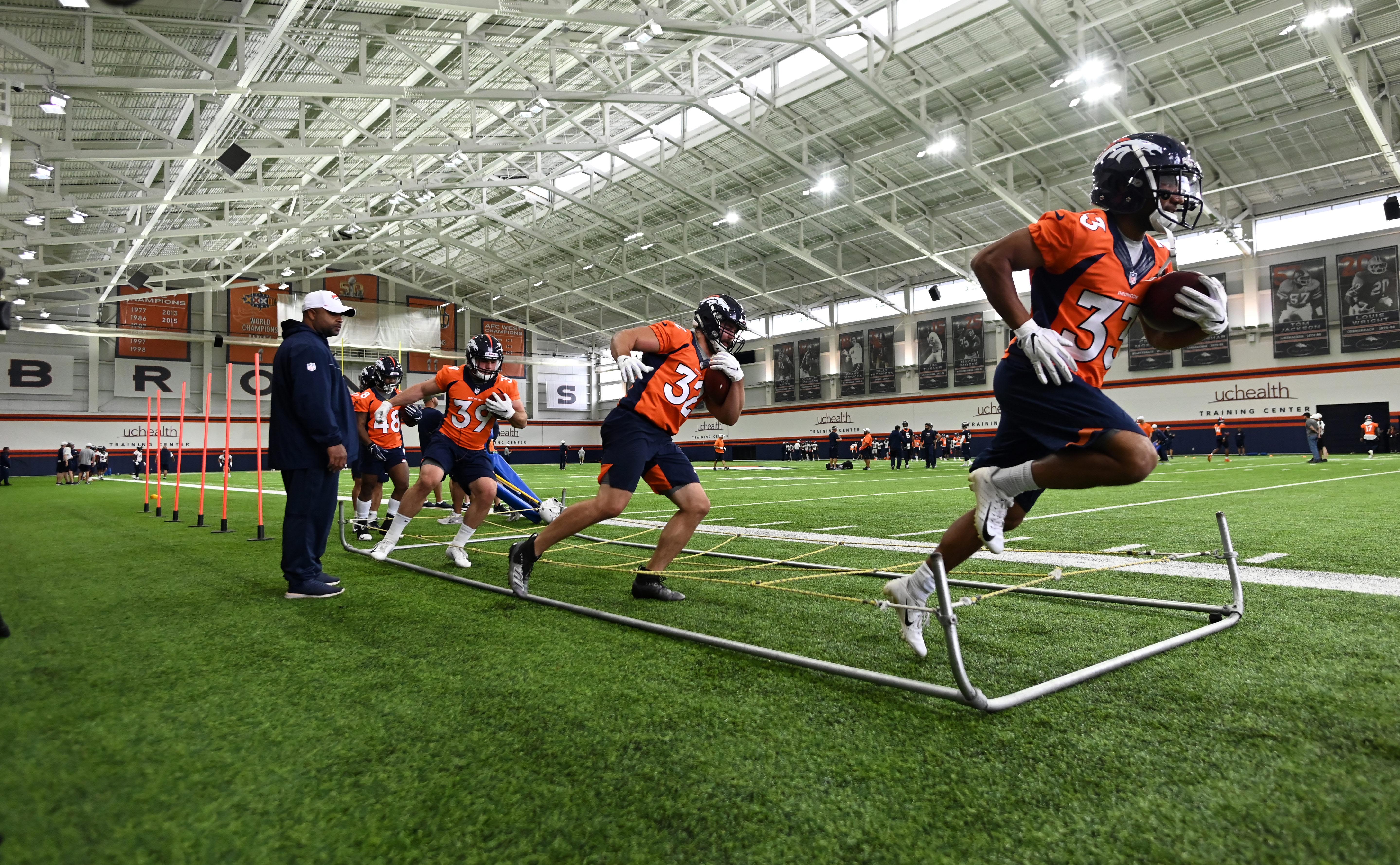 Fullback George Aston has been making the most of his opportunities everywhere he plays. He walked on as an inside linebacker at the University of Pittsburgh and walked out with a scholarship playing football. He's looking to do that again as an undrafted free agent for the Denver Broncos.
Aston joined Les Shapiro and Eric Goodman of Afternoon Drive on Mile High Sports AM 1340 | FM 104.7 to discuss how he's making the most of his opportunity of being the leading fullback in lieu of Andy Janovich's injury and on making the team no matter what position he plays.
"Injuries are terrible and especially bad when it's like a guy like Andy," Aston said. "I don't know how much [a] better person it could have happened to. But I'm going to try to do whatever I can be able to help the team. I'm [going to] try to be the best at my job every day, every play, and still got a lot to get better [at]."
Despite the injury to Janovich, Aston's motivation hasn't shifted from his original goal: Making the team.
"The first day I got here, I still viewed it as I have an opportunity to play for the team and make the roster," Aston said. "Even when Andy was healthy, [which] doesn't mean I was going to think I was going to beat him out, but I think I had an opportunity to help the team."
Back in his college days, Aston did whatever it took to help the Panthers. He started his collegiate career as an inside linebacker and then switched to fullback. He's ready to do anything to prove his worth.
"I hated my life for a little bit," Aston said. "But I mean it worked out and got me a scholarship my second year. I mean if [the Broncos] asked me to play safety tomorrow, I'll play safety or whatever, but I'll do whatever I can to make the team."
You can listen to the full interview with George Aston here, including what he had to say about fitting in Scangarello's scheme, the mentality of a fullback, or you can listen to the podcast below.
Catch Afternoon Drive with Goodman and Shapiro every weekday from 4p-6p on Mile High Sports FM 104.7 | AM1340 or stream live any time for the best local coverage of Colorado sports from Denver's biggest sports talk lineup. Download the all-new free Mile High Sports Radio mobile app for Apple or Android.