With the NFL Scouting Combine beginning on Feb. 23, college football players are preparing to be put through grueling physical and mental tests. And in case nerves and emotions weren't high enough competing against each other, they will be tested in front of NFL coaches, general mangers and scouts. The showcase is a weeklong event were players will (hopefully) be paving a clear path for themselves to the NFL Draft, which takes place at the end of April.
With the football season now completely over and the Super Bowl in the past, teams are adamantly looking for "the next Von Miller" and filling in their teams where needed.
On Thursday, the NFL sent out invitations to the Combine to more than 320 players — representing different schools, different positions and different conferences. Of those 300+ names, five of them will be traveling to Indianapolis from sunny state of Colorado. Colorado Buffs Ken Crawley, Stephane Nembot and Spruce Nelson were invited, as well as DeAndre Elliott and Rashard Higgins from Colorado State.
The grading system below is used by the NFL to rank players and is from the NFL website. On a scale of 4.50-10, players are ranked according to their likelihood of being drafted. The breakdown is as follows:
9.00-10— Once-in-lifetime player
8.00-8.99— Perennial All-Pro
7.50-7.99— Future All-Pro
7.00-7.49— Pro Bowl-caliber player
6.50-6.99— Chance to become Pro-bowl caliber player
6.00-6.49— Should become instant starter
5.50-5.99– Chance to become NFL starter
5.20-5.49— NFL backups or special teams potential
5.01-5.19 — Better-than-aveage chance to make NFL roster
5.00— 50/50 chance to make NFL roster
4.75-4.99— Should be in an NFL training camp
4.50-4.74— Chance to be in an NFL training camp
No Grade– Likely needs time in developmental league
Colorado Buffs Invitees
Ken Crawley: CB, 6-foot-0, 174 lbs., Grade 5.08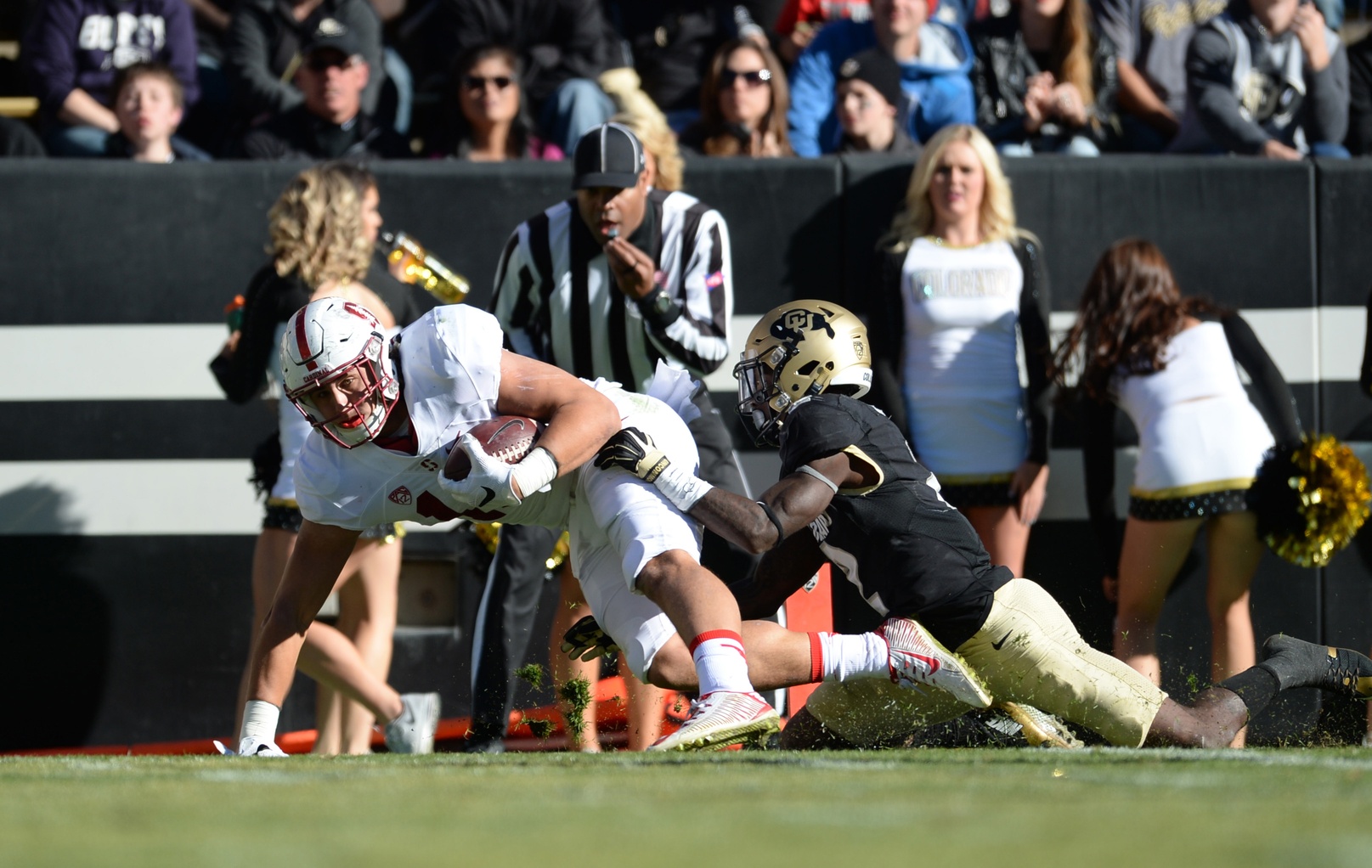 In college Crawley was able to use his height and wingspan to his advantage. He was able to distract and disrupt long passes, which could be a reason teams look at him. If Crawley is able to move well during the Combine, teams could view him as a possible developmental prospect who simply needs to tweak his technique before advancing to the NFL.
Stephane Nembot: OL, 6-foot-6, 309 lbs., Grade 5.09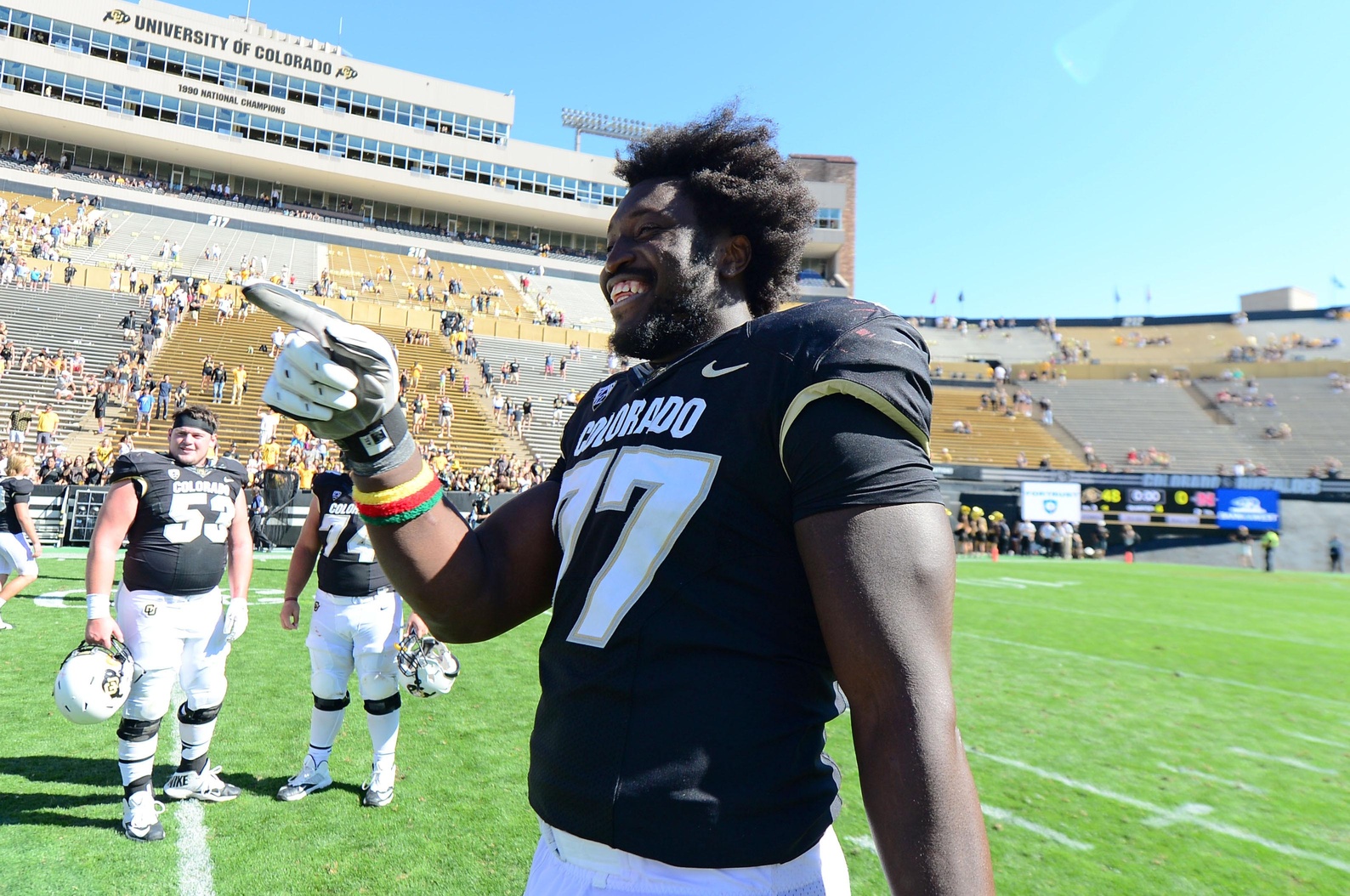 Ever since he got moved to right tackle, Nembot has shown improvement every season at CU. Due to his size and length, he is aggressive with his punch and has "some snap" to impact the pass rusher's course. If given time to continue to develop his technique, Nembot has the athleticism and quickness to eventually become a very capable run blocker.
Nelson Spruce: WR, 6-foot-0, 196 lbs., Grade 5.38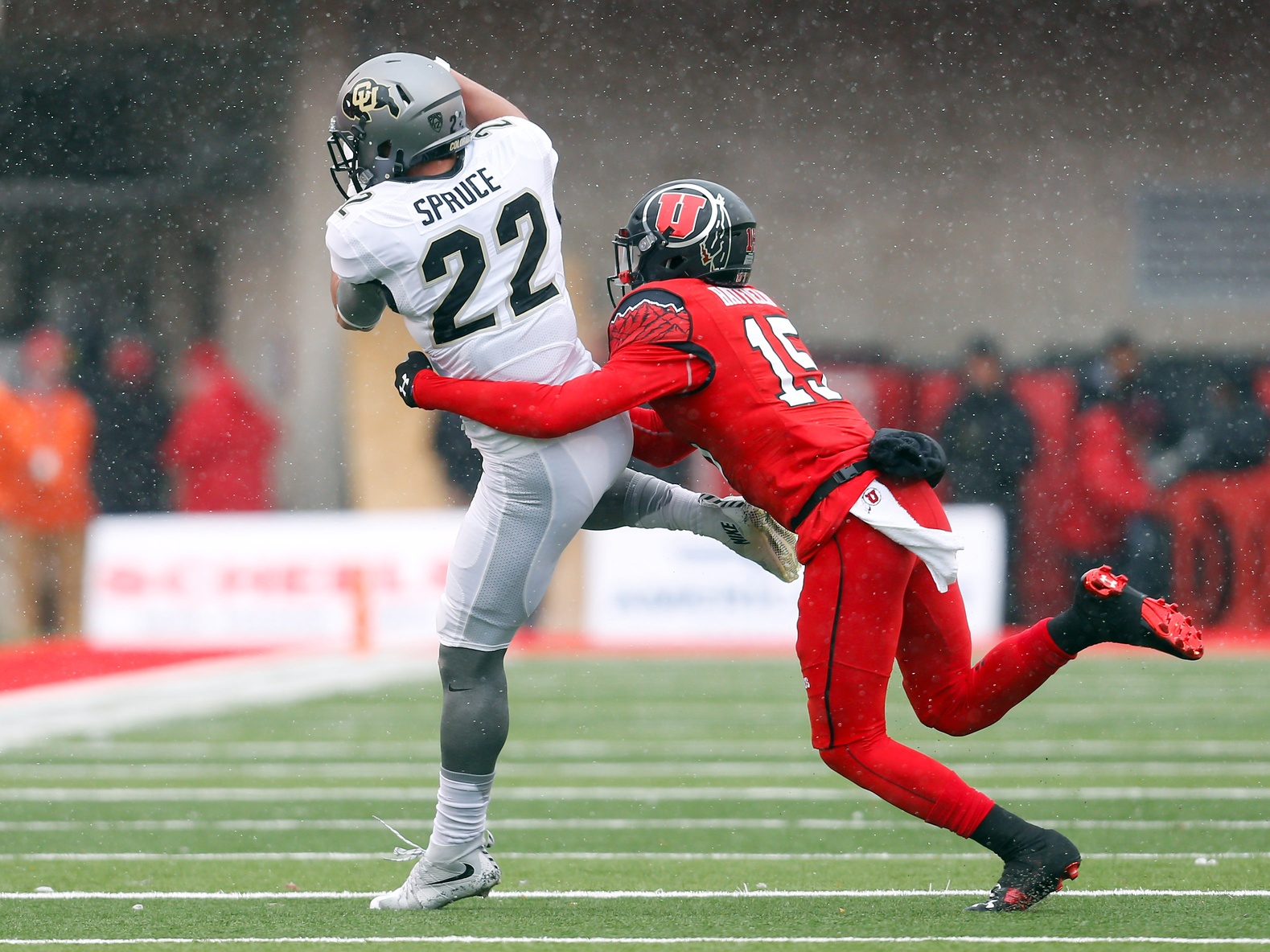 Spruce broke the Pac-12 all time mark in career catches during his time at CU. He is a very consistent, fearless and sure-handed receiver. Not all teams will be interested in Spruce due to his lack of speed, but his overall toughness, production and hands should be enough for teams looking for a hard-nosed slot receiver to take another look at him late in the draft.
Colorado State Ram Invitees
DeAndre Elliot: CB, 6-foot-0, 179 lbs., Grade 4.31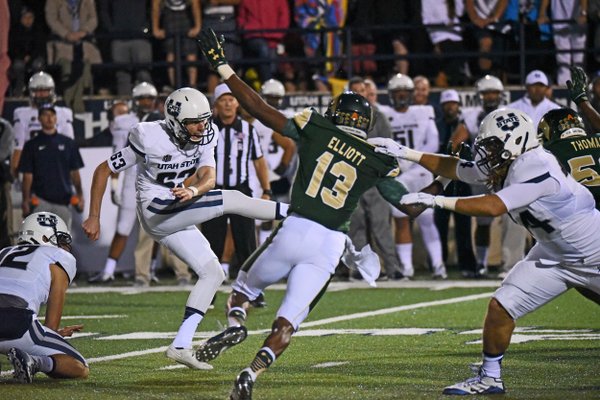 Elliot finished his senior season with the Rams with 32 tackles and a team-high two interceptions. Throughout his career at CSU, he started 32 games, had 124 tackles and seven interceptions.
Rashard Higgins: WR, 6-foot-2, 190 lbs., No Grade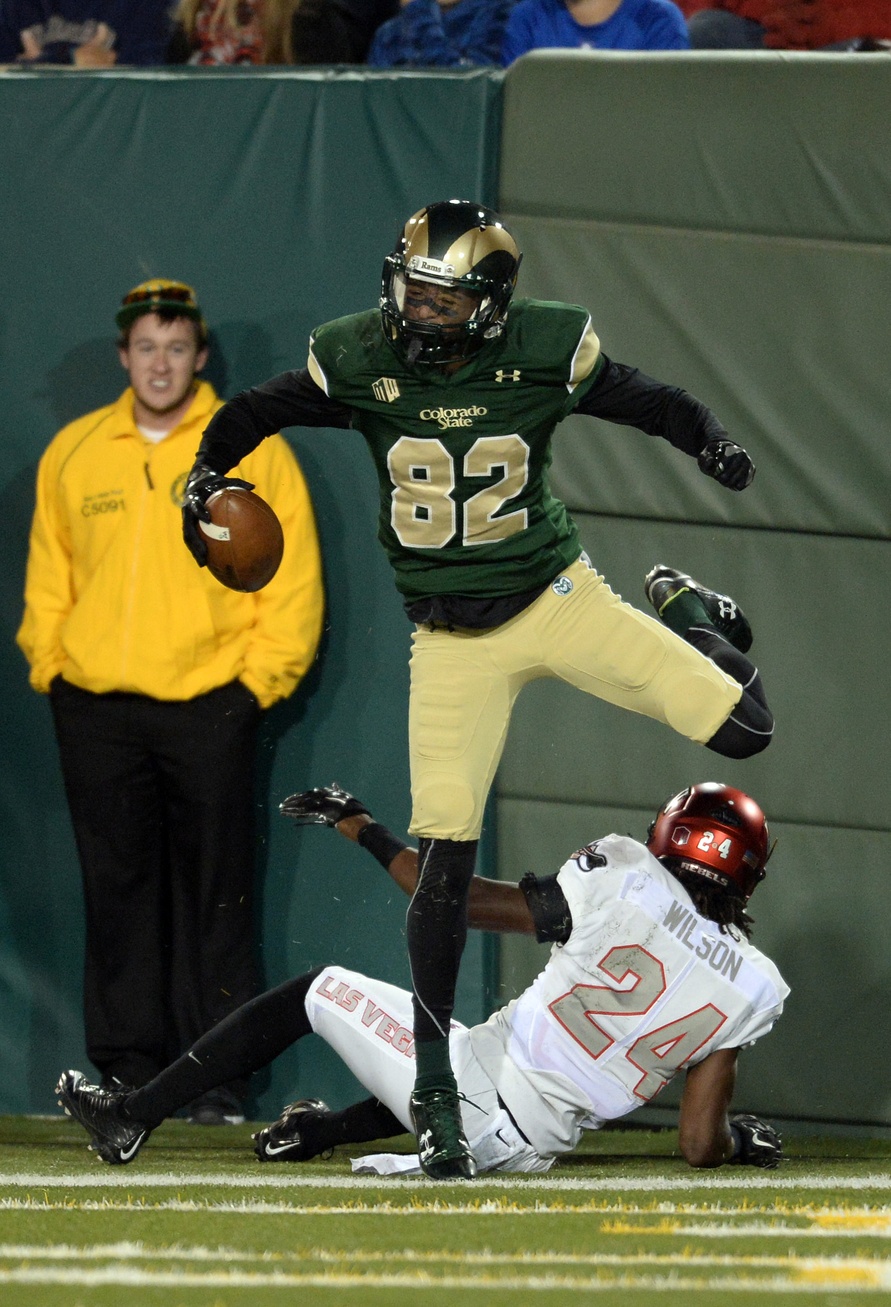 After only playing for three seasons for the Rams, there was no doubt that Higgins had left his mark on the football program at CSU. He left the program with eight records, 239 reception, 3,649 yards and 31 touchdowns. During his sophomore year, he became a Consensus All-American with his 96-catch, 1,750-yard, 17-touchdown single-season campaign, and helped lead the Rams to the Las Vegas Bowl.
While he doesn't have a grade, that hardly means he's a developmental player. Higgins is likely a Day 2 selection, and will represent the Rams well in the NFL; his report likely isn't finished yet.
Good luck to all the athletes participating in the Combine, especially our Colorado representatives!
Higgins' Image credit: CSU Rams Athletics
Featured image credit: sweatwiththebest.com