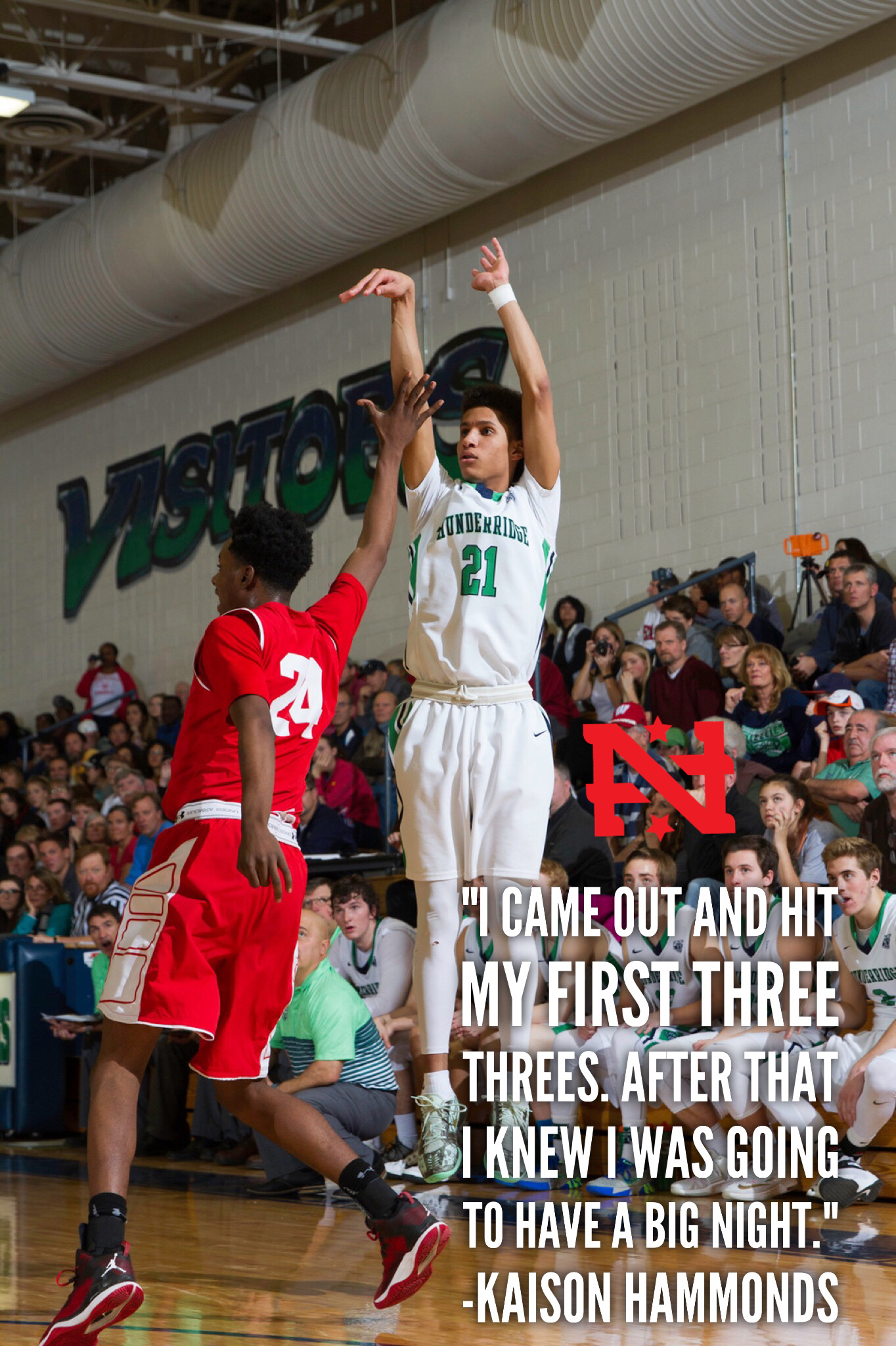 Coach Joe Ortiz didn't get much sleep last night. After a very physical win over an under radar Cherry Creek team last night he spent hours watching film trying to game plan how to stop Brevin Brimble. "Brimble's a great player," Ortiz said. "He's our version of Steph Curry here in Colorado." His late night film session paid off, and ThunderRidge sent a message with it's first defensive possession that Brimble would have to earn his buckets the entire night. On the first pick and roll of the game he came off of a ball screen only to be greeted by an alert post player who aggressively tracked the screen.
To Brimble's credit, he still made plays on the offensive end, but ThunderRidge made him work for everything. Brimble was hamstrung with foul trouble the entire game, which was a factor throughout the game, but this game was all about junior guard Kaison Hammonds. Hammonds struck early and often offensively. Doherty allowed Hammonds to find his rhythm early which quickly became problematic for the Spartans. "I hit my first three three pointers" Hammonds said. "After that I knew I was going to have a big night, I just had an amazing rhythm after that."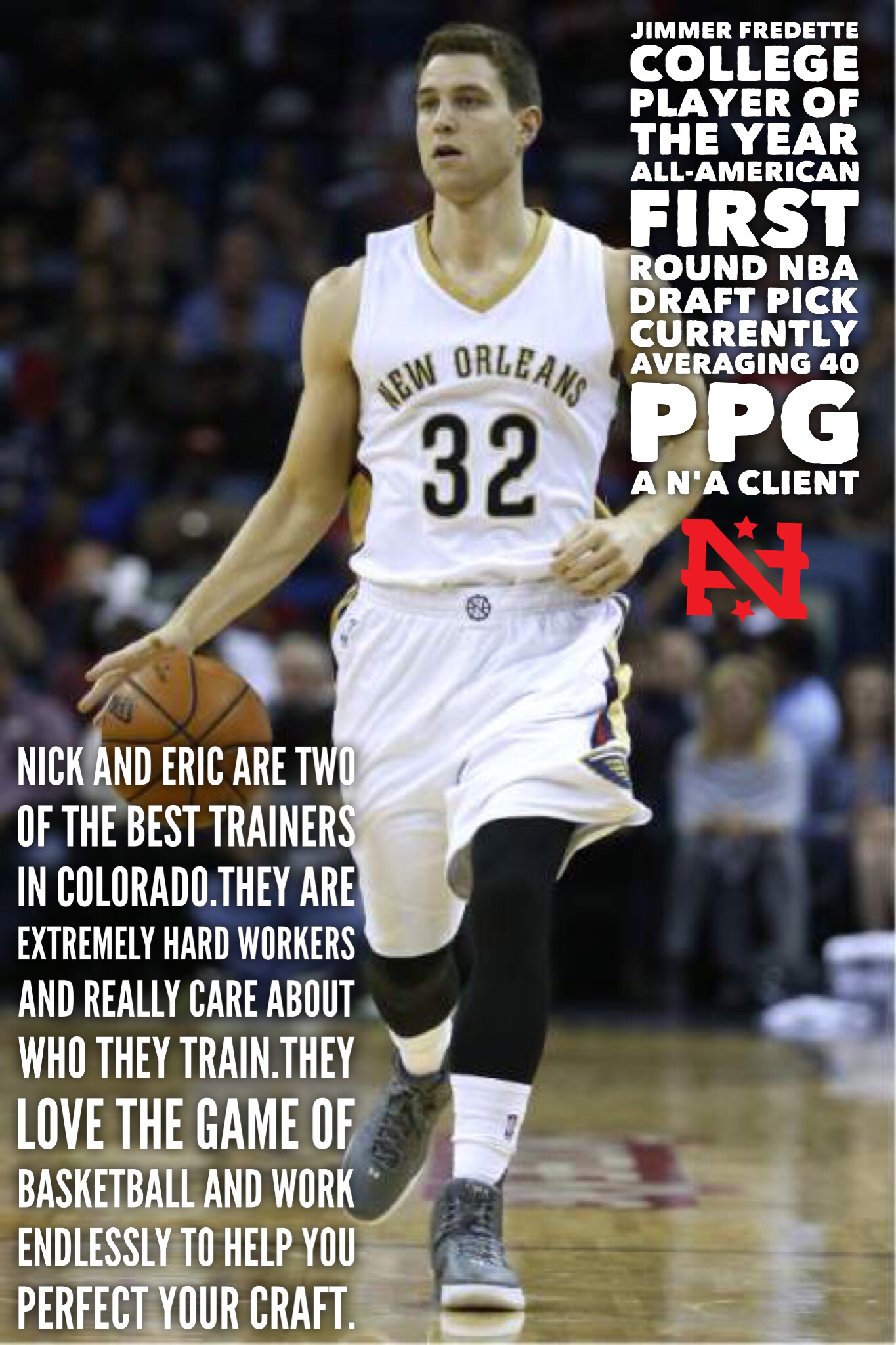 Hammonds scored seven of ThunderRidge's 14 first quarter points as they trailed Doherty 17 – 14. While Hammonds had a great flow, Brimble was saddled with two fouls midway through the first quarter which forced him to be a spectator for most of the first half. Midway through the second quarter Hammonds connected on a three pointer to tie the game at 21. That three gave Hammonds 11 points for the game. During the remaining 4 minutes of the second quarter both teams went back and forth and Hammonds scored eight points during that stretch to give him 19 first half points and ThunderRidge a 35 – 33 halftime lead.
Brimble picked up his third foul very early in the third quarter, and it affected his game. Brimble could not be as aggressive as he normally is. Hammonds did not cool off during the halftime break and after another three point bomb he gave ThunderRidge a five point lead with 6 minutes remaining at 40 – 35, and gave Hammonds 24 points for the game. ThunderRidge stretched their lead to 11 points during the third, but Doherty responded to pull within five points. With less than a minute remaining in the third, Brimble picked up his fourth foul on a questionable block/charge call.
Brimble connected with fellow senior Emmanuel Burleson on a spectacular three quarter court pass for a transition lay up to trail by just one point, 53 – 54 with 6 minutes remaining in the fourth. ThunderRidge pulled away from that point and took control of the game. Brimble finished with 18 points for Doherty, while Hammonds finished with 38. ThunderRidge won by a final score 0f 68 – 57.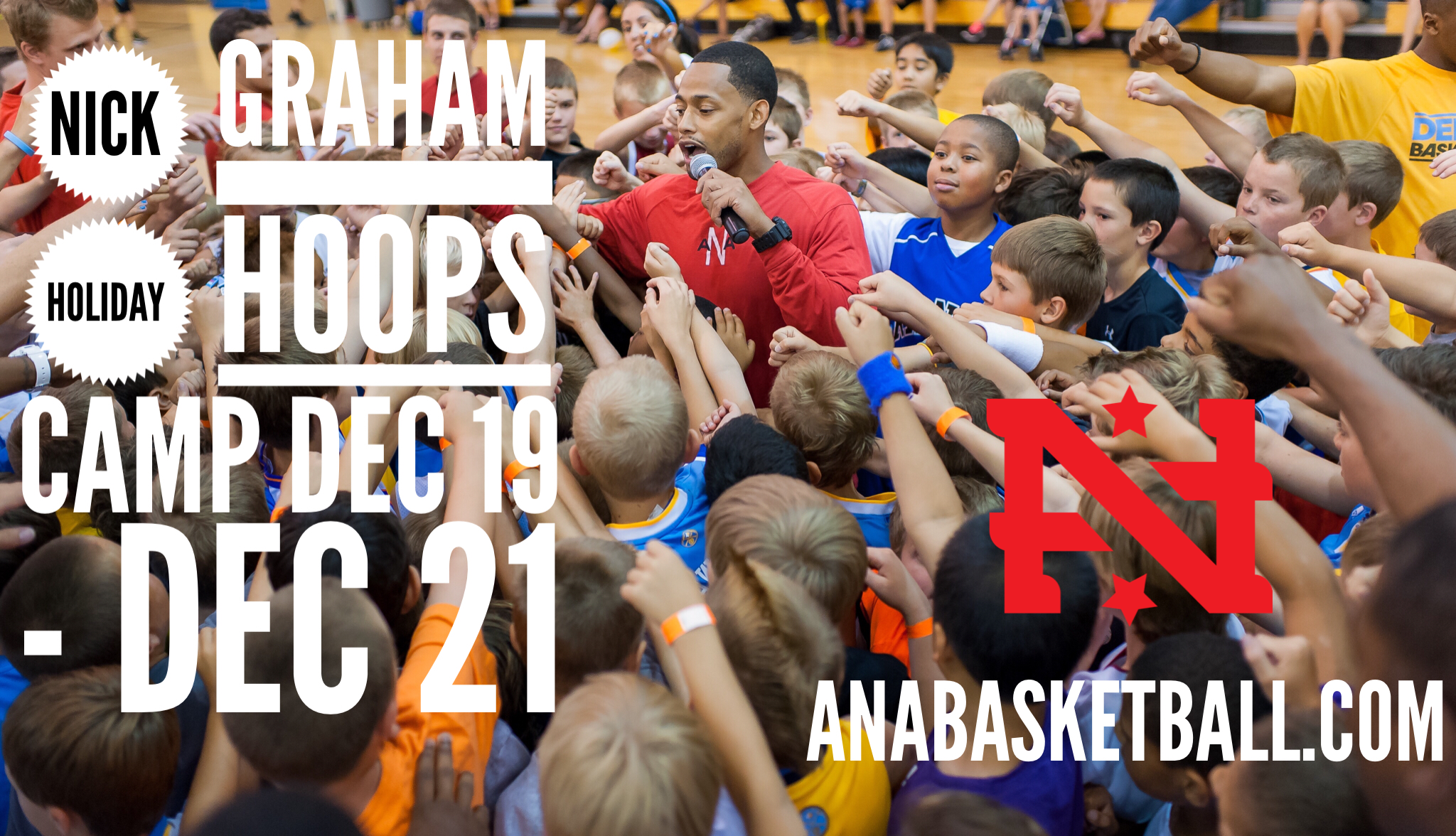 One on One with Joe Ortiz of ThunderRidge
Ortiz on ThunderRidge team coming of age: "This was a great win for our young guys. We lost a lot off of last years team. We beat a good, well coached team with one of the better players in the state. This is something they should feel good about, and build on."
Ortiz on the Hammonds and Seng duo: "This is exactly what we needed from Hammonds. We are a bit of a different team this year, we do a lot off the bounce. With Hammonds having a huge night it takes attention off of Seng, which will make it easier for him to get quality looks."
Ortiz on Brevin Brimble: "He's a great player, he's a joy to watch. He plays the right way, he's a leader, he competes, he can really shoot and score the ball. On top of all that he is very smart; as a result he's very difficult to prepare for."
Corey Seng's effort: "Corey always competes, he leaves it all on the floor. He could barely walk out of the locker room after the game from all of the floor burns he has. He brings so much to our team that goes unnoticed."
About the Blogger: Through A N' A basketball, which Nick founded in 2009 he has trained youth, prep, college and professional players from all over the world. Nick has been featured in Slam Magazine, developed and starred in interactive training videos for Spalding. Nick traveled to the 2016 NBA All Star game to provide youth players in the Toronto community with NBA All star training. Nick also led camps for NBA stars Chris Paul, DeMar DeRozan and Chauncey Billups. During the off season Nick trains Ty Lawson, Jimmer Fredette along with many other college and professional players. Nick is mentored by Chauncey Billups and also assists Chauncey in training NBA all star Kyle Lowry. Nick's A N' A program has training programs for players of all ages and skill levels.
Visit ANAbasketball.com to find out more, or follow Nick on Twitter @DreamLiveBall & on Instagram @DreamLiveBallNick