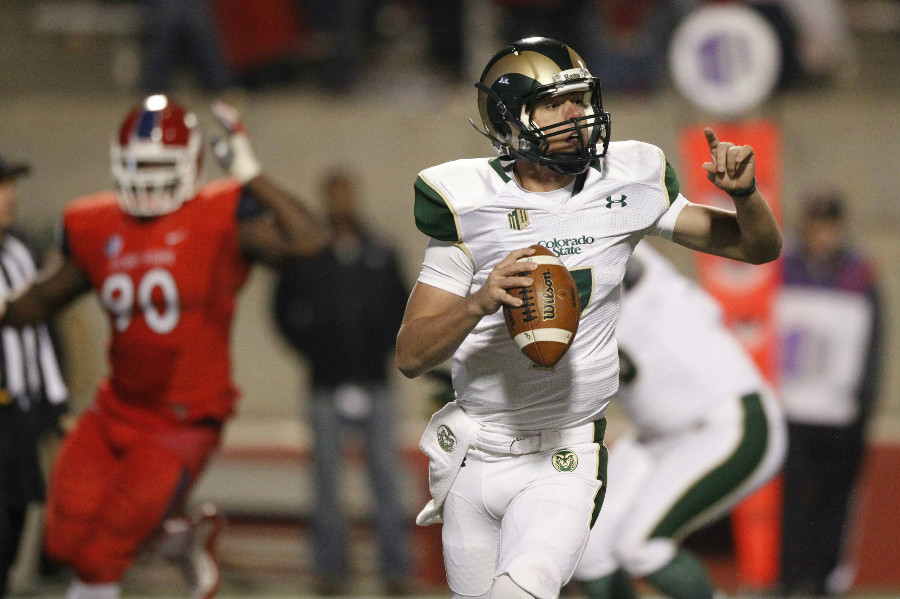 (Read this story at CSURams.com)
Colorado State junior quarterback Nick Stevens was named to the 2016 Johnny Unitas Golden Arm Award Watch List on Thursday morning. The award, which is named after one of the greatest quarterbacks of all time and has been presented annually since 1987, is awarded to the nation's top quarterback based on character, citizenship, scholastic achievement, leadership and athletic success. The award winner must be a college senior or fourth-year junior who is on track to graduate in time.
Stevens is one of 43 quarterbacks named to the watch list. Stevens and San Jose State's Kenny Potter are the only two representatives from the Mountain West.
As a sophomore in 2015, Stevens' first year starting, he broke a 31-year-old record by passing for 2,679 yards, the most ever by a Rams sophomore quarterback. Additionally, he threw for 21 touchdowns, CSU's fifth-most ever, regardless of class. Stevens' 21 touchdown passes led the Mountain West and ranked 36th nationally. His passing yards ranked second in the MW, while his passing yards per game (206.1) ranked third and his pass efficiency (138.7) and completion percentage (60.8) ranked fourth.
Stevens was named second-team All-Mountain West, in addition to earning academic all-conference recognition. He is studying business administration at CSU.