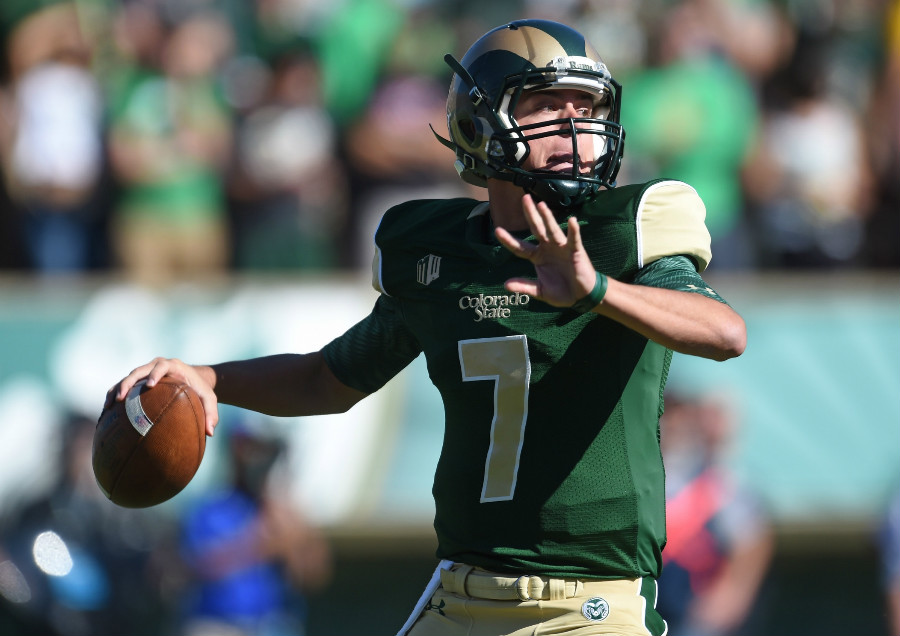 Head coach Mike Bobo and the CSU coaching staff put their faith behind sophomore quarterback Nick Stevens, and it paid off in a major way.
Unlike his predecessor Garrett Grayson, Stevens hadn't been given the keys to the Ferrari. At most, he'd been given the keys to the family van, scolded if he brought it back with so much as leaf on the windshield.
Through the first six games of the season, Stevens was constantly looking over his shoulder at backup quarterback Coleman Key, waiting for Bobo to make a switch if anything went wrong. And while that's a normal feeling for quarterbacks, especially in college football, I can't imagine it was much of a confidence booster.
But that wasn't the case on Saturday. On Saturday, Bobo told Stevens that  it was his job, no matter what. For better or for worse, Stevens was going to start the game against Air Force, and more importantly, he was going to finish it.
It worked.
Stevens went on to complete 76.7 percent of his passes for 296 yards (a career high), three touchdowns and a quarterback rating of 185.9.
As superstar wideout Rashard Higgins so eloquently said, "Nick looked calm and collected. He was a poet with what he was doing."
There's no question how important a quarterback is to a football team, and if this is the Nick Stevens CSU can expect to see week in and week out going forward, a win over Air Force will be just the beginning.