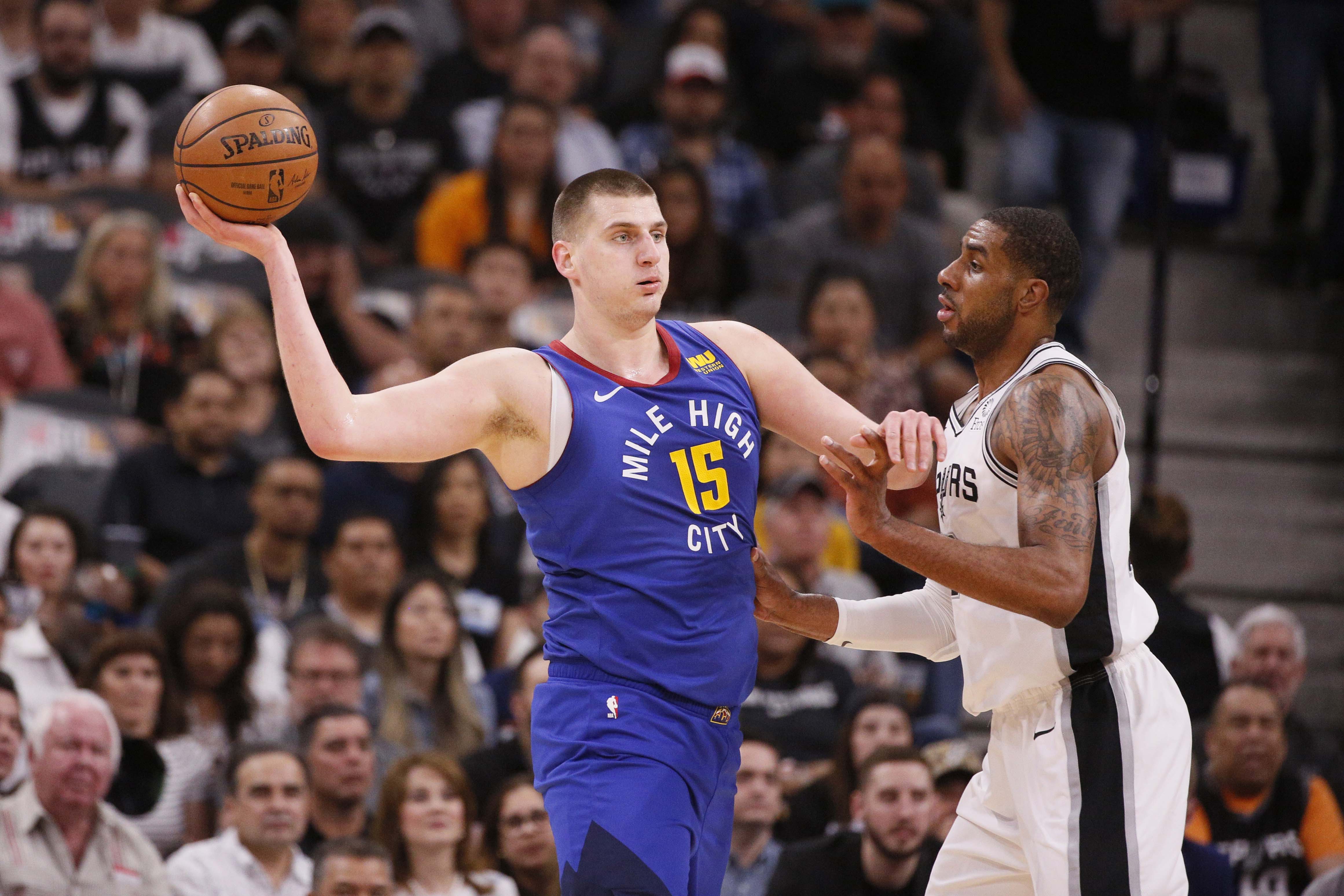 On Thursday afternoon, the NBA announced their All-NBA teams.
Not only did Nikola Jokic make an All-NBA team, but he became just the second Nuggets player to ever be selected to the first team.
Jokic received 59 first-place votes and 411 total points while Joel Embiid of the Philadelphia 76ers came up in second place with 40 first-place votes and 375 points. Jokic joins Paul George of the Oklahoma City Thunder, Stephen Curry from the Golden State Warriors, Houston Rockets star James Harden, and the Milwaukee Bucks superstar Giannis Antetokounmpo as the full All-NBA first team.
Here is the full voting:
Full voting: pic.twitter.com/5MQ7OIjTKd

— T.J. McBride (@TJMcBrideNBA) May 23, 2019
In 80 regular season games this year, Jokic averaged 20.1 points, 10.8 rebounds, 7.3 assists, and 1.4 steals in 31.3 minutes per game while shooting 51.1% from the field, 30.7% from three-point distance, and 82.1% from the free throw line.
Jokic joins Wilt Chamberlain as the only two centers in NBA history to average 20+ points, 10+ rebounds, and 7+ assists over and entire season. He is the first player regardless of position to average 20+ points, 10+ rebounds, and 7+ assists while playing less than 35 minutes per game. Jokic finished the season with 12 triple-doubles, which was the second most in the NBA this year and put him just short of Fat Lever's franchise record (16) for a single season.
Jokic is the second player in Nuggets franchise history to ever receive first-team All-NBA honors joining David Thompson, who was voted as first-team All-NBA in both 1976-77 and 1977-78. Jokic is also the first Serbian player to earn first-team All-NBA honors and is just the fifth second-round pick since 1982 to be first-team All-NBA.
With Jokic's first-ever All-NBA selection, he became the seventh member of the Nuggets organization to be chosen for an All-NBA team. The others were Thompson, Alex English, Fat Lever, Antonio McDyess, Chauncey Billups, and Carmelo Anthony.
In addition to a stellar regular season, Jokic was also dominant in the playoffs despite the All-NBA honors only being a regular season award. Still, in 14 postseason games, Jokic averaged 25.1 points, 13 rebounds, and 8.4 assists per game as he dominant virtually anyone who stood in his way.