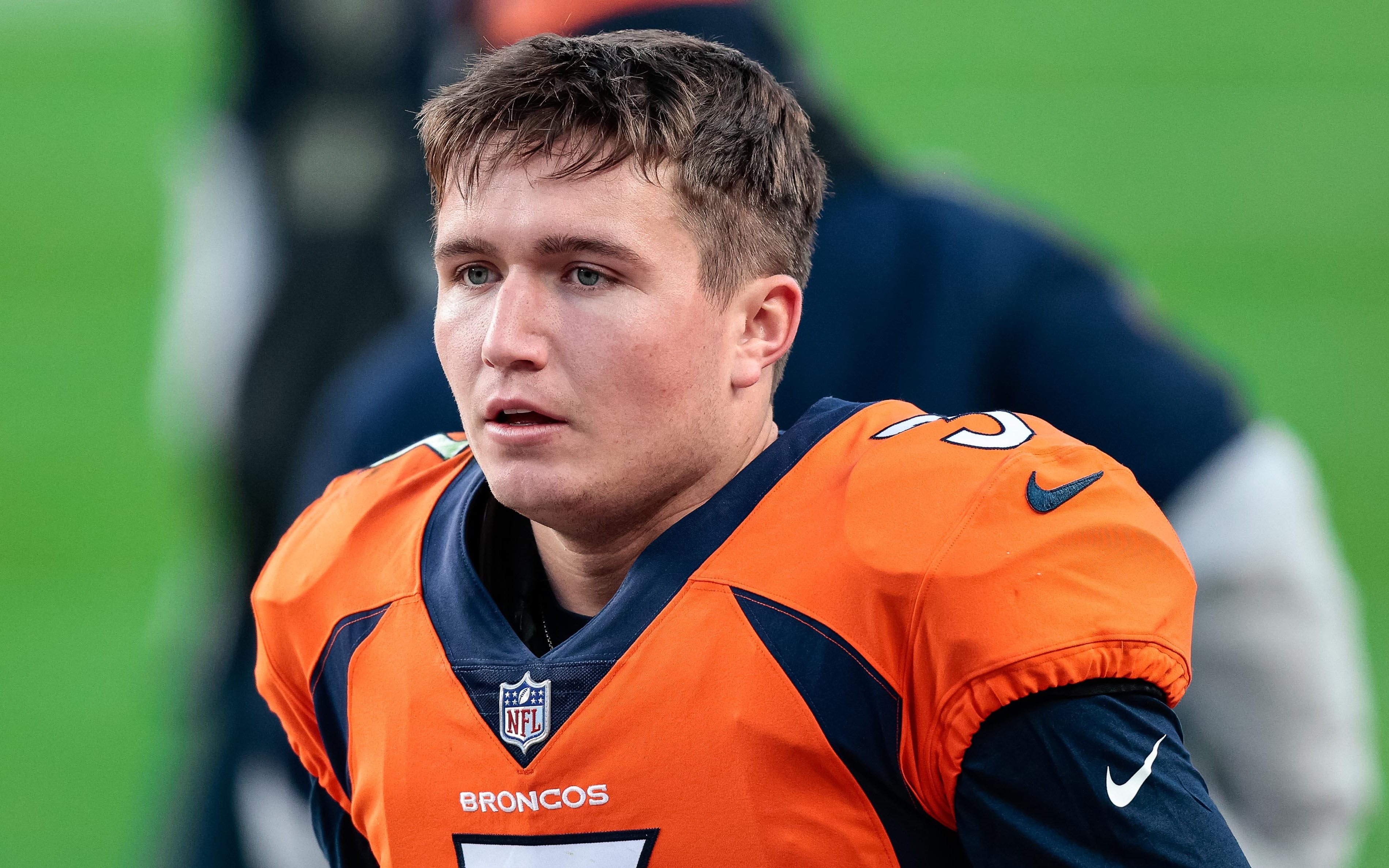 If there was a single, non-negotiable goal for the 2020 Denver Broncos, it had to be this:
Find out if Drew Lock is the guy.
That's it. What else matters? If Lock is the man, then everything else is evaluated in a different light. If Lock is a lock, then the Broncos can base all other decisions around that single discovery. Personnel, coaches, draft – all of it comes down to the Broncos building around their guy. By the same token, if Lock proved to be an obvious bust, the course of action becomes different, but still more clear.
But here's the problem: Lock hasn't tipped the scale fully or clearly in either direction. And on Sunday night against the defending Super Bowl champion Kansas City Chiefs – a game that was supposed to be a blowout, by the way – the quest to gain clarity on Lock only got fuzzier.
He began with a nice drive. Hey, this kid might have it tonight!
He then threw pick No. 1. Uggh! Same old Lock!
He hung tough. Well, at least he hasn't been rattled.
He threw two really nice touchdown passes to Tim Patrick; had the lead at half-time and regained it again in the third quarter.  Could this be a coming out party for Denver's soon to be favorite Drew?
And then he had the ultimate chance to write both history and his role in the immediate future of the Broncos. With John Elway watching, Lock was put in the ultimate John Elway moment. Could have won the game after getting the ball back with just over a minute. Beat the Chiefs? At Arrowhead? In dramatic fashion? It was a golden opportunity to be a hero, cementing his place in Broncos lore – not to mention on the roster.
But, he didn't.
And that's just how it's been for Lock. He's likable. He's capable. He's seemingly unflappable.
For the record, Vic Fangio isn't exactly helping matters, either. Fangio's decisions, throughout the season and against the Chiefs on Sunday, make it difficult to assess Lock fully. It's easy point out Lock's game-deciding interception and shake one's head.
"Welp… he's not John Elway," could be heard like a collective groan across all of Broncos Country when the interception was thrown.
But what if Fangio had put the ball in his young quarterback's hands earlier? What if, on fourth-and-three on the Denver 49 with 6:13 remaining, Fangio opts to go for it? What if – for once – the ol' defensive coordinator doesn't rely on his defense and instead puts the outcome (and a few timeouts) in his quarterback's hands? Whether it's a young John Elway or a young Drew Lock, 1:04 on the clock, no timeouts, down six and 75-yards to go is a big ask.
"In retrospect, [we] should have probably gone for it," Fangio said of his decision to punt after the game.
You know, a win against the Chiefs would have been nice. A whole lot of fun, really and truly. But you know what would have been better? Putting Drew Lock in the best position possible – or multiple positions – in an effort to beat them. Win or lose, isn't it easier to grade a quarterback on a 15-play scoring drive that began on the 8-yard line and demanded a successful fourth down conversion? Surely it is. On the other hand, the situation Fangio handed his youngster was like asking him to complete a Hail Mary.
Is the old ball coach just that hellbent on winning with defense? Or could it be that he's got zero faith in Lock? Regardless, Fangio's in-game decisions make it especially tough to grade Lock completely unfavorably.
He probably wouldn't be throwing his quarterback under the bus with regard to the whole COVID, contact-tracing mess either…
…if Lock was a lock.
But Lock isn't.
And that fact has the Broncos in the worst place possible.
No Man's Land.