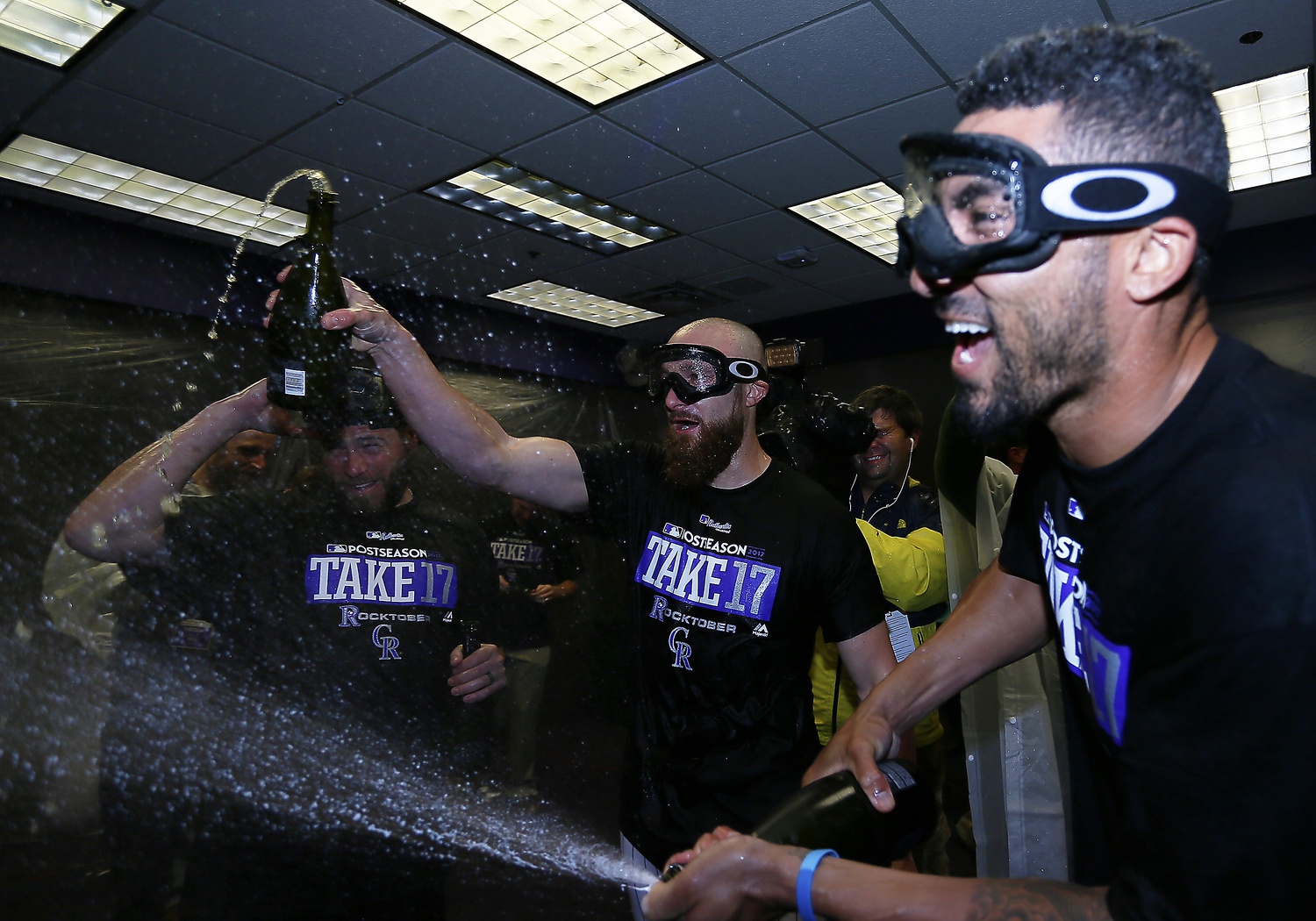 The term 'culture' is often overused in sports; a word that refers to "the arts and other manifestations of human intellectual achievement, regarded collectively" hardly seems a fit for athletic pursuits. But for the Rockies, the words 'achievement' and 'collectively', in that description, help describe how the team's 2017 season will be remembered — as a collective achievement that changed the culture on Blake Street.
The once-pushover Rockies too often lived up to their reputation of collapsing before fireworks dominated the sky in July. The 2017 campaign saw them become postseason hunters instead.
Rome wasn't built in a day — and neither was this Colorado Rockies team. From nailing draft picks to shrewdly signing free agents that powered Colorado towards the finish, it's been a road and winding road… but this particular story begins with the hiring of manager Bud Black.
Going outside the franchise's trusted inner circle to sign an experienced manager marked the type of move that the Rockies' brass haven't made for years, but they dove into the deep end of the pool and hooked a pitching-minded veteran in Black — and then allowed him to steer the ship.
The season has been filled with dizzying array of special moments, from an Opening Day start for Colorado native Kyle Freeland, to an emotional Mother's Day outing for Antonio Senzatela, to a stirring, bloody walk-off cycle on Father's Day for Nolan Arenado, to Freeland's near no-hitter at Coors, to Chad Bettis' inspiring return from cancer and, finally, the team's first postseason berth since 2009.
Charlie Blackmon's unbelievable record-breaking season as a lead-off hitter was somehow matched by the day-to-day brilliance of Nolan Arenado, as the two earned MVP consideration while they filled highlight reels.
A strong core of young pitching — led by Freeland, Senzatela, German Marquez and Jeff Hoffman — mowed down hitters in their first season as big leaguers; despite the fact that most of them were rushed to the majors thanks to a parade of injuries for the team's originally expected rotation. The rotation finally answered the question that's hovered over the franchise for a quarter-century: yes, it's possible to succeed while pitching at altitude, even as an inexperienced group. Attitude defeated altitude.
General manager Jeff Bridich has built a team that doesn't just want to play — they want to win every time they take the field, and it shows. For the first time in what felt like ages, the Rockies weren't window shopping at the trade deadline. They were buyers; aggressive in their pursuit of impact players — and they bought in big, adding Jonathan Lucroy and Pat Neshek.
Perhaps most importantly, it was the year they proved that this franchise is ready to compete at the highest level. If the Rockies are to retain Nolan Arenado — a franchise-changing superstar — for years to come, the first step was to show him that he can win it all in Rockies purple. They've done that; Colorado has begun to deliver on the idea that this team can become a regular contender.
So whether this season ends in a wild-card loss to the Arizona Diamondbacks, or a repeat of 2007's 'Rocktober', the progress that the Rockies have made in 2017 has been undeniable — and remarkable. They've set themselves up for long-term success with young arms, a balanced defense, cornerstone stars and a manager that not only communicates well with the team, but trusts and bonds with each and every player, getting the best out of them. A best that will keep 20th and Blake, rocking for years.
2017 was the year the culture changed — and the best seems yet to come.