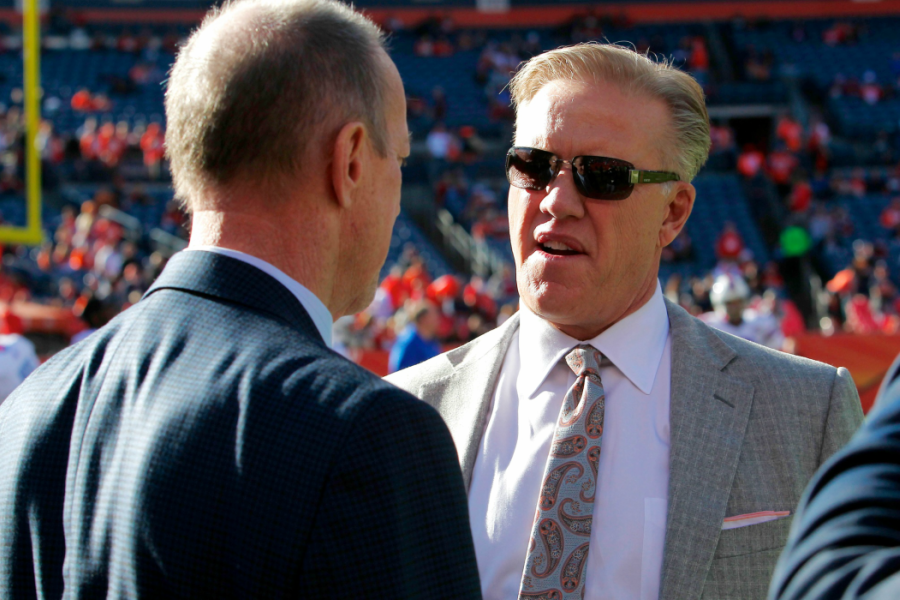 What's one thing two Hall of Fame quarterbacks have in common? Apparently a love for great food, as was the case when Buffalo Bills legend Jim Kelly joined Denver Broncos great John Elway at Elway's Cherry Creek for dinner on Thursday night.
Sources say that the two legendary gunslingers discussed many topics, including golf and hunting. They only briefly discussed Kelly's nephew Chad Kelly, who was selected by the Broncos with the final pick in the 2017 NFL Draft.
Kelly is currently in Denver for a speaking engagement in regards to his two bouts with cancer. A Mile High Sports source said they enjoyed a wide variety of appetizers, and Kelly picked the lamb for his entree. Elway probably had whatever he wanted, since he owns the place. Let's just hope Elway comped the bill, since splitting the check is always such a hassle for the waiter.