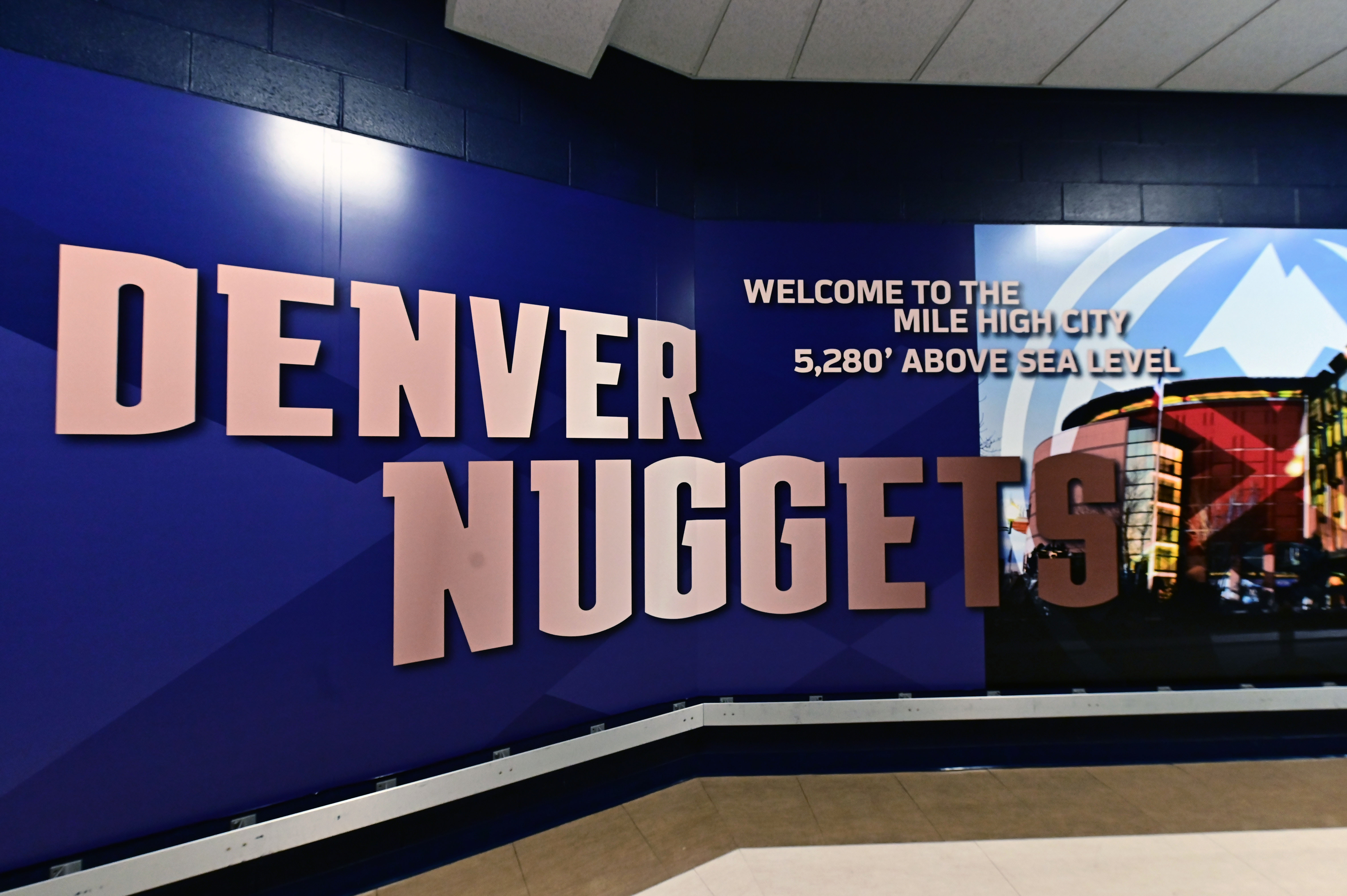 As the offseason has begun to slow down in a big way, the one reprieve from the lack of excitement is the release of the Denver Nuggets 2019-20 schedule.
At 1pm MDT on Monday, the full NBA schedule was finally released which will inevitably lead to weeks of analysis and arguments all across the internet. Before we get into the intricacies of Denver's 2019-20 schedule, let's first take a look at it.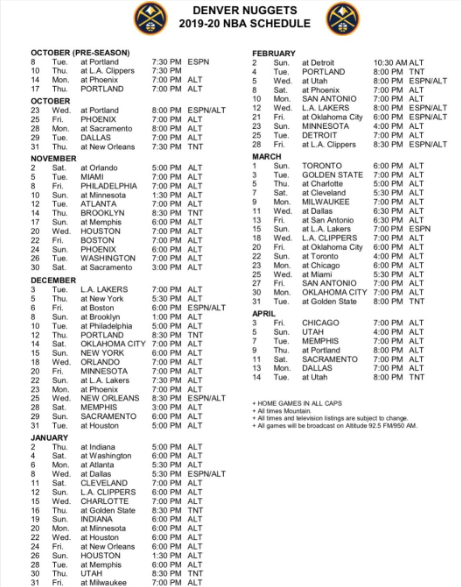 First, the facts.
The Nuggets will have a total of 12 back-to-backs after going 12-1 on back-to-backs last season.
Denver will have 24 nationally televised games split between TNT (9), ESPN (8) and NBATV (7).
The Nuggets will begin the season in Portland on ESPN for a rematch of the Western Conference Semifinals with the Portland Trail Blazers
They will also have four holiday game in 2019-20; Halloween in New Orleans against the Pelicans, Christmas day in Denver against the Pelicans, New Year's Eve in Houston against the Rockets, and Martin Luther King Day in Minnesota against the Timberwolves.
Denver's longest road trip is five games from New Year's Eve until the eight day of the New Year. Denver will take on the Rockets, Indiana Pacers, Washington Wizards, Atlanta Hawks and Dallas Mavericks.
Denver's longest home-stand is also five games. Between December 12th and December 20th, the Nuggets will stay in the Mile High City and take on the Trail Blazers, Oklahoma City Thunder, New York Knicks, Orlando Magic and Timberwolves.
Overall, the Nuggets schedule seems reasonably balanced and even. There are not as many brutal stretches as in years past and back-to-backs continue to lessen. Denver has quite a few nationally televised games and will be playing on multiple major holidays. There is no grounds for complaining about the national exposure and there are no incredibly long road trips.
October 23rd is just 72 days away.