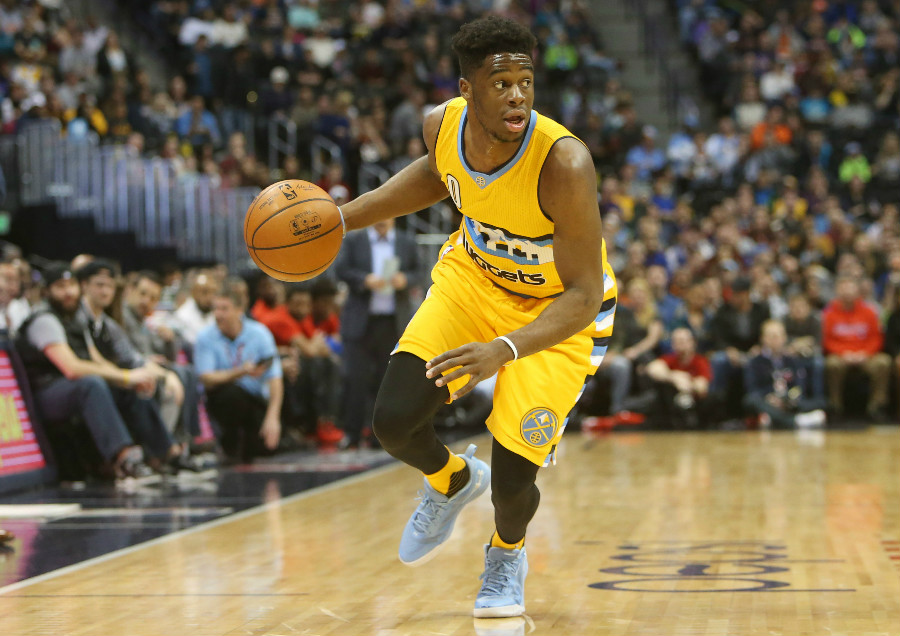 Denver Nuggets guard Emmanuel Mudiay's rookie season was filled with many ups and downs, but the 20 year old is gearing up to improve his game this summer.
"I can't expose what I'm going to do," Mudiay told Christopher Dempsey of the Denver Post. "But it's going to be putting in some work."
The Nuggets selected Mudiay with the seventh-overall pick in last year's draft. There was a learning curve for sure; however, following the All-Star break, Mudiay really turned it on, playing better all around, averaging 14.9 points and 4.9 assists per game.
Mudiay's best month statistically was his last, averaging 18.8 points and 5.2 assists per game in April.
Nuggets general manager Tim Connelly chimed in on Mudiay's rookie season saying:
"Emmanuel has been fantastic. We went into this thing with eyes wide open. We knew there would be a lot of ups, maybe more downs. He's playing the position that, to me, is the most talent-rich position in basketball. The point guards you face on a night-to-night basis are so impressive. I like his resiliency. I think he's grown immensely."
Growth is the key word in Connelly's quote.
Although Mudiay's season was not a complete success, flashes of greatness were shown in his play, and he got progressively better as the season went on. He limited his turnovers, scored more points, and seemed more comfortable as the season progressed, which is a big plus in the eyes of the organization and fan base.
At this point in his career, Mudiay isn't going to be a knock-down shooter for the Denver Nuggets, but he not going to be a broken one, either. After shooting as low as 20 percent from three through his first few months in the NBA, Mudiay got himself into the upper-thirties in March and April.
Building on that will be key to Mudiay's development this offseason.
Still, when it comes down to it, Mudiay's future in this game will come as a true point guard, a guy who can see the floor and create for others. If he can add a three-point shot, all the better.