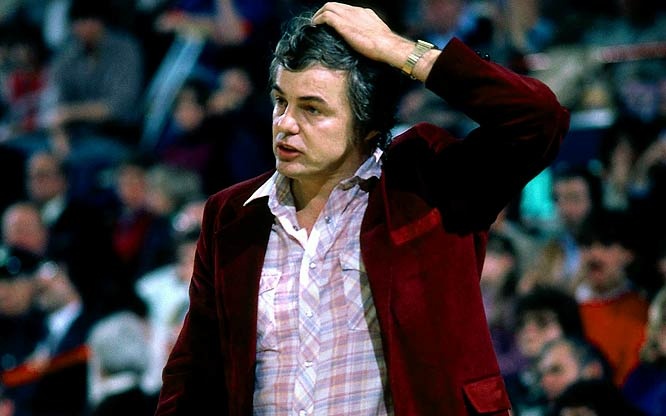 Denver Nuggets infamous former head coach Doug Moe was awarded the Chuck Daly lifetime achievement award on Sunday prior to Game 2 of the NBA Finals. The award is voted on by the National Basketball Coaches Association and is awarded for "standard of integrity, competitive excellence, and tireless promotion."
Moe has been beyond deserving of the award and his place among coaching excellence has been well documented. Moe coached at the NBA level for 25 years and was a head coach for 15 of those years. He amassed 628 wins against 529 losses during stints as a head coach of the San Antonio Spurs, Denver Nuggets, and one lone season in Philadelphia with the 76ers.
While the numbers speak for themselves, what separates Moe from all of his other coaching counterparts was his love of playing fast and with shooters all over the floor. Moe was truly ahead of his time during his 10 years in Denver as a head coach as he abused teams with lineups featuring five shooters and a blindingly-fast pace of play. That is why the Nuggets and Moe were such a perfect pairing; combining the altitude with his breakneck speed was a match made in heaven.
There is no doubt that Moe's influence on how the game of basketball is played today cannot be properly quantified. He was creating offensive juggernauts before it was the common practice in the NBA and truly empowered his rosters to operate freely. There really are very few coaches who embody the Chuck Daly Lifetime Achievement Award quite like Doug Moe.