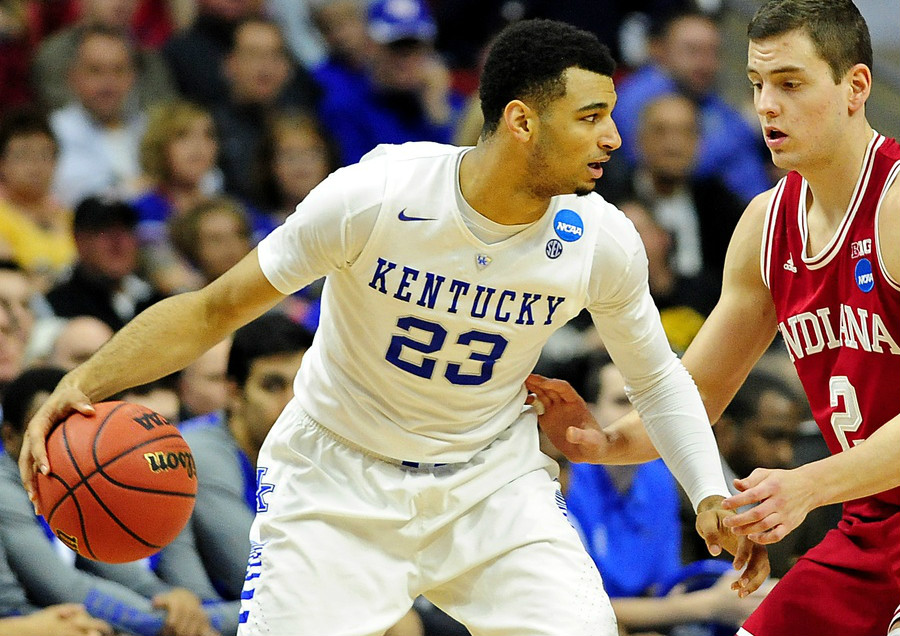 As Tim Connelly and the Denver Nuggets entered the NBA Draft on Thursday night, they understood that they needed one thing more than anything else: shooting. And when sharpshooting Kentucky guard Jamal Murray feel to the Nuggets at No. 7, they got that and more.
Murray is more than just a shooter; he's a pure scorer, and that's exactly how the Wildcats used him last season. Next to point guard Tyler Ullis, Murray was arguably the best shooting guard in college basketball.
But after selecting him last night, Nuggets general manager Tim Connelly believes that Murray can be a lot more than just a shooting guard.
"Jamal Murray, we view him as much a one as he is a two," Connelly said on the Afternoon Drive with Eric Goodman and Les Shapiro. "He is the definition of a combo guard. What you didn't see at Kentucky — for good reason, because he played next to one of the best lead guards in the entire country, Tyler Ullis — he's been a point guard all his life."
And so when it comes to his role in Denver, Connelly believes Murray can be more versatile than many expect; he sees Murray as a guy who can contribute at point, at shooting guard or in a hybrid combination of both.
"His year at Kentucky, he played almost entirely off the ball. It helped his game develop," Connelly said. "But we see him as a 1.5 guy. He can play both and is comfortable with the ball in his hands or playing off the ball as a spot-up shooter."
Now where does this place Murray inside the Nuggets' lineup? Is he destined to come off the bench behind Emmanuel Mudiay and Gary Harris? Or does he have the potential of taking either one of their jobs?
Only time will tell, but like any good coach or general manager would say: Competition is never a bad thing.
To listen more of the conversation with general manager Tim Connelly, check out the podcast below …
Catch the Afternoon Drive every weekday from 4p-6p on Mile High Sports AM 1340 | FM 104.7 or stream live any time for the best local coverage of Colorado sports from Denver's biggest sports talk lineup.