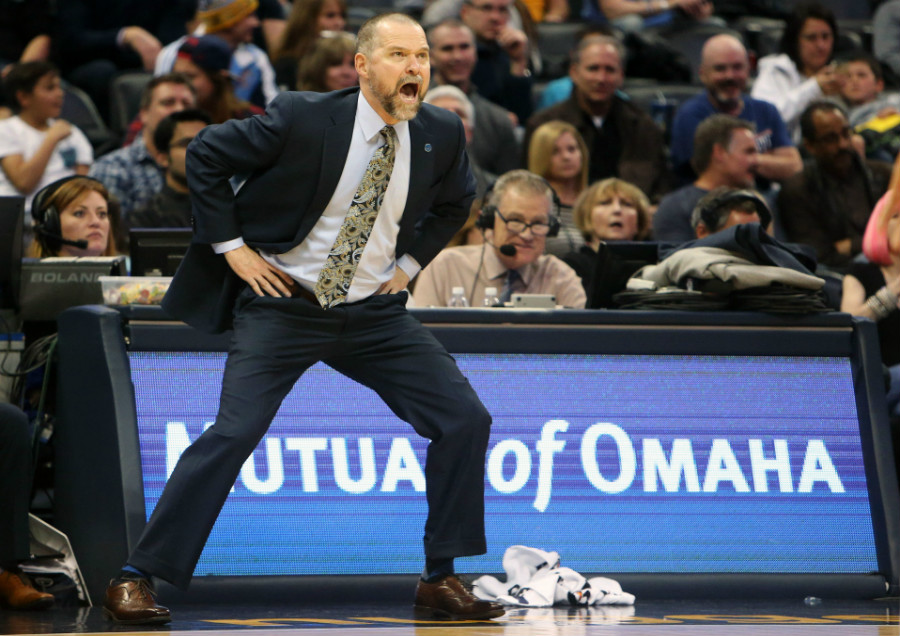 The Denver Nuggets knocked off the Los Angeles Lakers 116-105, in large part due to coach Michael Malone putting his players in check following the team's shootaround Friday afternoon.
The season is winding down and the Nuggets are not going to make the playoffs, which has led Malone to believe that his players have either checked out or are just not giving 100 percent.
That's not going to fly. Malone, a fiery coach, has demanded effort from his players all season long, regardless of the circumstance, and that's not going to change now.
According to the Nuggets broadcast crew, the team's Friday shootaround was lackadaisical at best. The lack of focus and relaxed effort got to Malone, and he conveyed that message to his players.
"If you're really trying, with a young team, to create a culture and lay a foundation, it has to be about creating good habits every day," Malone told Christopher Dempsey of the Denver Post. "And if you're not, it's being a detriment to what you're trying to do. You're either getting better or you're getting worse. None of us ever stay the same. … I want to move in the right direction. All of the hard work we've done this year, I don't want anything taking away from that."
Malone downplayed his frustration, saying that on an angry scale of 1-10 he was at a two.
Malone has never really gotten angry this season; rather, he shows his emotions in a louder, more-physical way.
"I went home, said some Hail Marys and took a deep breath and said, 'You know what? Take a deep breath. We're going to be all right,'" he said. "See, that's my problem, whether they're a young team, whether it's Game 1 or Game 72, I have a certain standard of how I want things to be done. Sometimes guys don't understand that. I have to handle that better, but also don't ever want to stop being who I am."
Malone is an old school head coach who respects the game and demands 100 percent effort when playing on the hardwood. He knows only one way to play the game, and that is hard, aggressive and with dignity.
"That's what I think our players have to realize, and I think they respected that with 10 games to go, Gallo is out, Kenneth is out, I don't give a (darn); there's still a right way to play the game, and a right way to approach the game," Malone said. "That's really important for me. The 30 wins, great, we tied last season, if we win another we've surpassed. But are we developing good habits and are we playing the game the right way? Are we preparing for the game the right way?"
This is a young team, but that means more than just age and ability; it means maturity. These Denver Nuggets aren't just learning how to be basketball players; they're learning how to be professionals. With Michael Malone, they will learn that lesson.