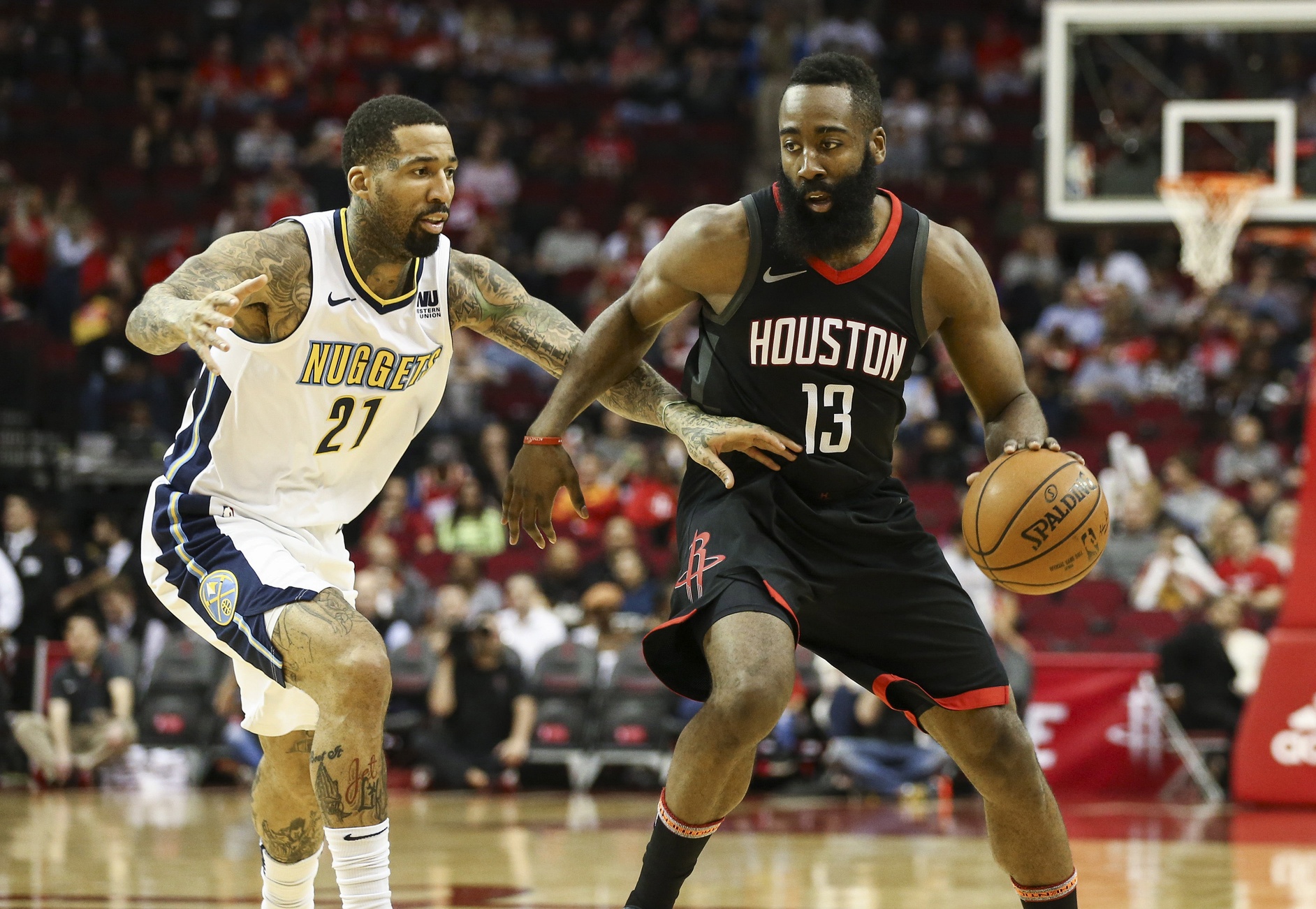 In mid-2015 while the Denver Nuggets were interviewing candidates for the head coaching position, one name that was rumored to be part of their candidates list was their former coach (1999) Mike D'Antoni.
D'Antoni never became the Nuggets head coach. Once the Nuggets hired Michael Malone, D'Antoni later took an assistant coaching job with the Philadelphia 76ers and a year later he was the head coach of the Houston Rockets. The Nuggets faced off against their former coach and his three-happy Rockets team on Friday night.
Not that any of this past history mattered as the Nuggets struggled as usual in Houston, dropping a missed-shot-filled game 130-104.
Nuggets were 3 of 18 from downtown – in the first half! If that gives you an idea of what the Nuggets offense was like in Houston. Things did not improve in the second half as the Nuggets finished 3 of 28 from three. They just couldn't make open shots and the Rockets …  well they did. The relentless three-point barrage from the Rockets (19 of 41 from three-point range) was too much for the Nuggets.
Nikola Jokic struggles mightily against the Rockets, in particular the pick and roll pairing of James Harden and Clint Capela. It's just not a good match up for him Harden finished with 28 points, 11 assists and 7 rebounds while Capela got rebound after rebound on his way to a Dikembe Mutombo-like 23 points and 25 rebounds.
By mid-way through the third quarter head coach Michael Malone had emptied the bench after the Nuggets got down by nearly 30 points. The starting five couldn't get anything going, maybe a sign the three day layoff affected their shot making. A lineup featuring the seldom used Juancho Hernangomez, rookie Monte Morris and fellow two-way player Torrey Craig played out the remainder of the game. Trey Lyles finished with 24 points and Morris showed some promise as someone who can maybe be a mainstay on the Nuggets roster for years to come.
But this was a lost cause game very quickly. The Nuggets never gained footing and the Rockets shotmaking doomed them. It's becoming increasingly clear that this particular match up is not one that favors the Nuggets – at all.
The team travels to Phoenix to take on the Suns tomorrow night.