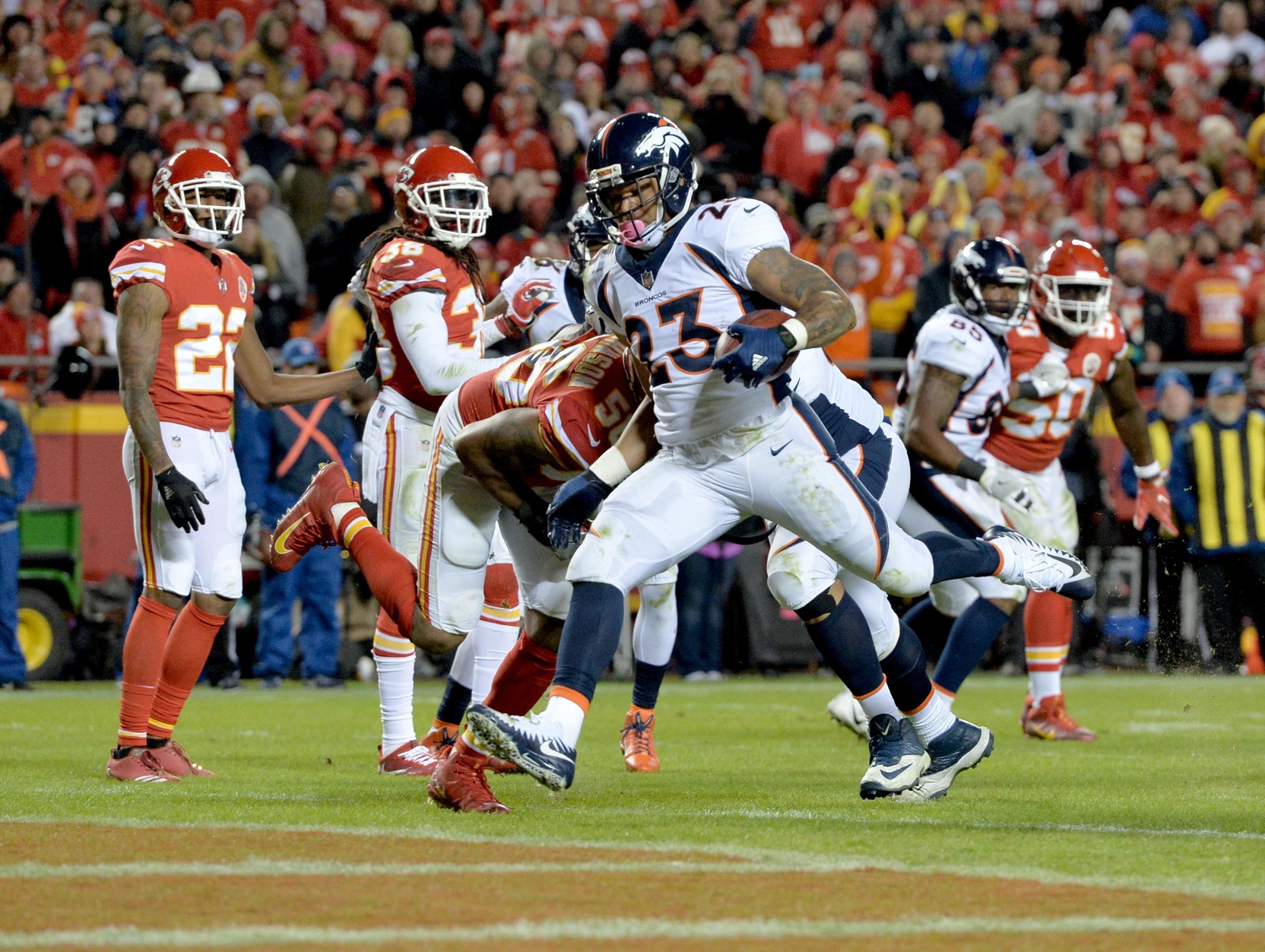 A book-smart approach is paying off for Denver Broncos running back Devontae Booker, who kept his head in the Broncos' offensive playbook while sitting out with injury. Now he's being rewarded for his patience and hard work in the gym and off the field.
Booker returned from his late-July wrist surgery and has been eased into play. In his fourth game back, Booker posted his best performance of the year against the Kansas City Chiefs last week, running for a 6.7 average yards-per-carry and found himself in the end zone for the first time this year.
Eric Goodman and Les Shapiro of Mile High Sports AM 1340 | FM 104.7 caught up with the second-year back in the Broncos' locker room and discussed the adversity Booker faced, and how he stayed the course, even in the face of injury. 
"I faced a little adversity at the time," said Booker. "I just kept it all positive, continued to be here in-tune [while] in meetings; keeping my head in my playbook while I was out — so when I came back, I was able to play fast and wouldn't miss a beat."
Regarding his performances last week, he noted, "It felt good. I just wanted to give my team a spark. I've been working my butt off this whole offseason, since last year… getting into my playbook and working my butt off in the weight room."
Click here to listen to the full interview with Devontae Booker, including what he had to say about Jon Gruden's comments about him, or listen in the podcast below.
Catch Afternoon Drive with Goodman and Shapiro every weekday from 4p-6p on Mile High Sports Radio AM 1340 | FM 104.7 or stream live any time for the best local coverage of Colorado sports from Denver's biggest sports talk lineup. Download the Mile High Sports Radio mobile app for Apple or Android.