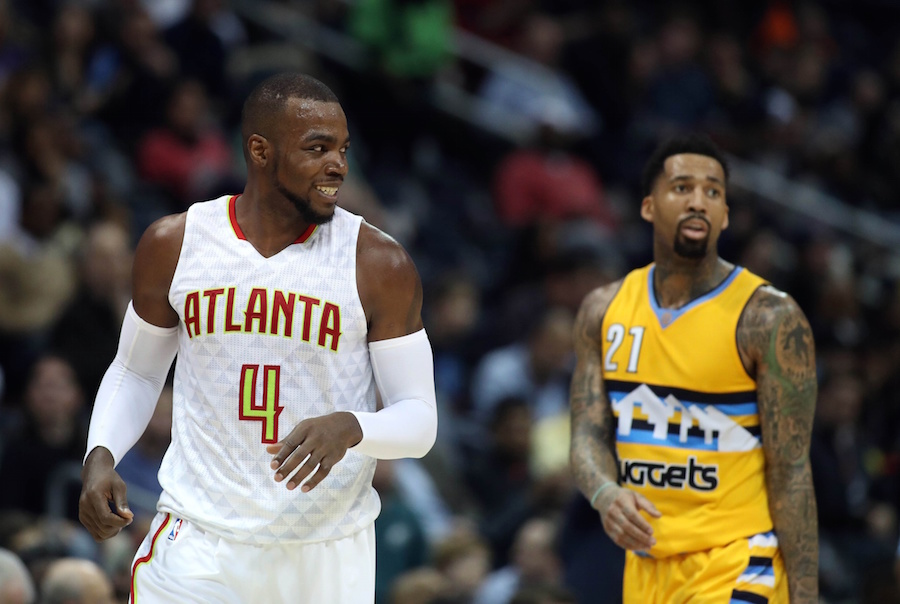 Paul Millsap will celebrate his welcome back to Denver with a press conference at none other than the Montbello Recreation Center in Northeast Denver.
Welcome back you say!?
Well, yes. Paul Millsap lived in Denver for a decade before he moved back to the state where he was born, Louisiana.
Sources told Mile High Sports that the press conference is scheduled for noon on Thursday, July 13.
Millsap's return has been a long time coming. The Nuggets insisted they had to have him and after years of showing interest, they've finally got their man. Millsap left the Atlanta Hawks and was one of the most sought-after players during this free agency period before landing with the team that he said makes him feel most comfortable.
"Denver, they came and they've been wanting me for years," Millsap said Monday. "They made that known. The presentation that they gave me, it felt comfortable, it felt real. At the end of the day it was going to be the team that I felt most comfortable with and Atlanta. Atlanta decided to go another direction. They didn't want to make an offer. So it was pretty simple. Denver was the team."
The 32-year old advanced stats legend is coming off of a year where he averaged a career high of 18.1 points per game and will be the perfect complement alongside Nikola Jokic. As shocking as it sounds, Nuggets got him at a bit of a bargain as he agreed to a three year, $90 million deal with a team option in the third year so they have him for the foreseeable future. While his numbers don't jump off the board, his presence on the offensive and defensive end should have the Nuggets in the Western conference playoff picture.
Denver may not have been his official home state, but doing things such as this shows that Millsap and the Nuggets organization are attempting to make more of an impact on the fans, maybe, just maybe, the Pepsi Center will be filled every single night and Thursday in Montbello is the start of something new.
Welcome back to Denver, Paul!