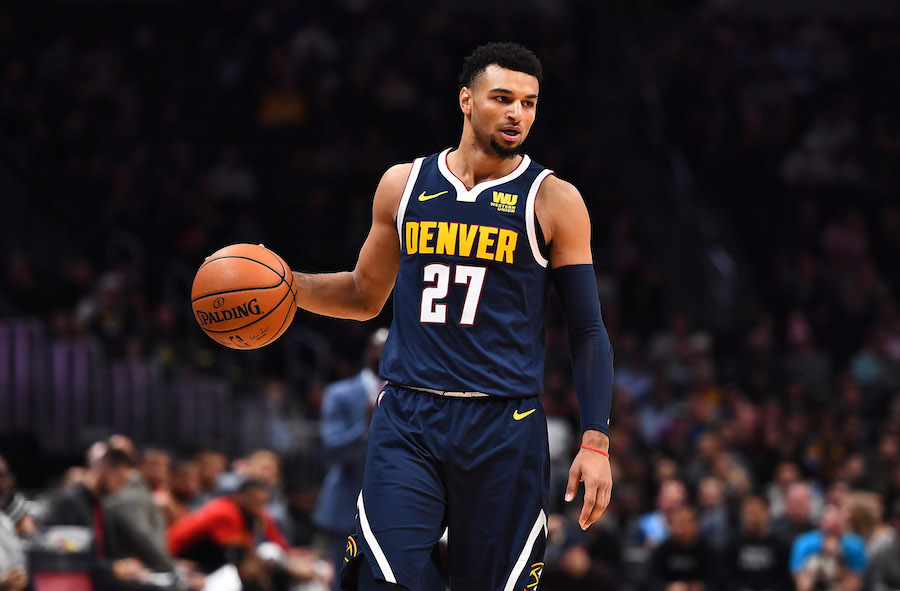 Murray wants to get back to what made him such a tantalizing collegiate prospect – aggression.
The following article is from the November issue of Mile High Sports Magazine. Subscribe here!
***
Just three years ago, the Denver Nuggets' roster was torn all the way down as the franchise went through a hard reset. But now, the Nuggets are looking to take their revitalized franchise to new heights. Specifically, the Nuggets are attempting to climb into the playoffs for the first time in five long years.
To do so, however, they'll need starting point guard Jamal Murray to get back to what made him such a tantalizing collegiate prospect – his aggression.
When Murray was still in Lexington at the University of Kentucky, he was hailed as an intimidating offensive force. It did not matter who was in front of him; somehow, some way, Murray was going to score on his opposition. He took 7.7 three-point shots per game in his lone season at Kentucky and connected nearly 41 percent of the time. He was a fearless shooter, and that threat of long-range bombardment forced defenses to defend beyond the three-point line, often leaving the paint unguarded. And that's when Murray began attacking the rim with reckless abandon. He was dunking on guards and centers alike. He used the space his jump shot created to make plays for his teammates.
Then he was drafted by the Nuggets; a team built on altruism and selflessness. Murray was suddenly second-guessing himself ,and it led to him deferring instead of attacking. You see, Murray understood he was a rookie in the NBA and did not want to ruffle feathers. He took a back seat, learned as much as his brain could handle, and fit in where he could. Now, the Nuggets need his aggressive mentality, because when Murray is playing as the aggressor — and playing well — he makes his team nearly impossible to defend.
With the arrival of 2018-19 season, Murray is determined to become, well, himself once again.
"Last year, I was feeling like I've got to get everybody involved and feeling like I over-passed at times – I kind of got off my game," Murray said. "I was still scoring, but I wasn't being as aggressive as I should be. This year, it's knowing I've got to be aggressive – I'm better when I'm aggressive, and my team is better when I'm aggressive, even when I'm driving to kick or driving to score. That's what I'm looking forward to. If I'm going to shoot, just going up to shoot. I'm not hesitating."
Murray's words are music to Denver's ears. If Murray can bring the same level of aggression that he had at Kentucky to this Nuggets roster, there is simply no way to be certain how high-powered Denver's offense could be. Murray now understands this, and that's bad news for rival defenses.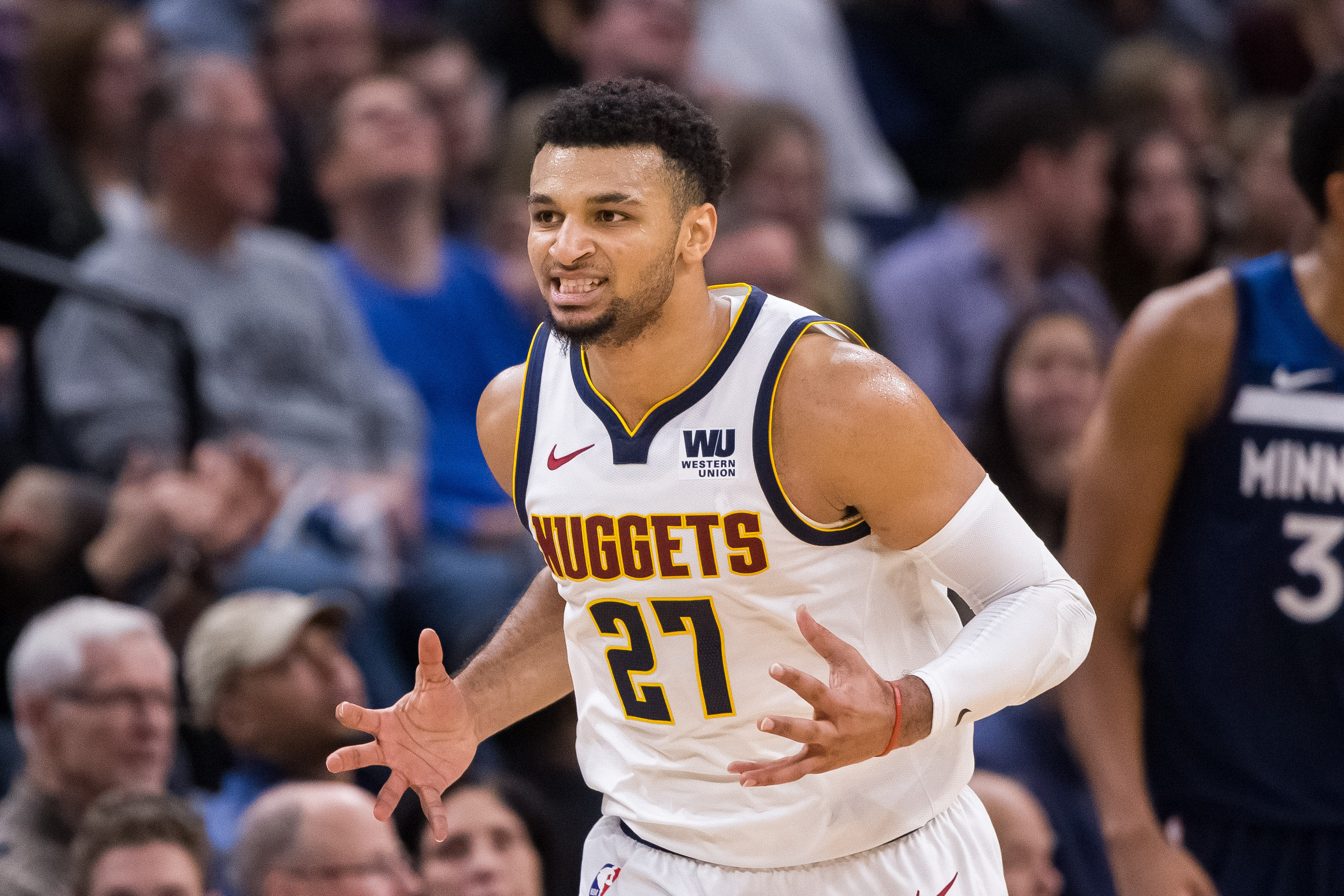 "I might go 17-for-20 and I might go 2-for-20," Murray said at media day. "I'm just going to keep shooting."
But basketball is not played on just offense. Yes, Murray's shooting has the potential to further weaponize the Nuggets' offense, but they need to improve in another area first. Denver's glaring weakness is their play on the defensive end of the floor, and Murray intends to use the same aggression on that side of the ball.
"We know that if we don't play defense that we are going to struggle," Murray said with enthusiasm. "We can't just keep beating teams with our offense. We can win some games, but the majority of the time, it comes down to one or two plays — and defensively that is where we have to get things done. That is my biggest focus, and that is the team's biggest focus."
Murray is saying all of the right things when it comes to questions about Denver's defense, but knows that words can ring hollow. "I have to go out and prove it now," Murray explained. "I'm never going to try to talk or be cocky about it. I've got to go out there and play my game and not try to overdo too much; just do what I do."
If Murray improves defensively and does play with more aggression, he could be in line for a massive leap forward. Murray knows this, and so does head coach Michael Malone.
"He's going to be a complete basketball player when he defends consistently as a two-way point guard, not just a guy who is scoring or shooting," Malone explained. "I've seen a lot of signs of maturity and development with him, and hopefully he'll have a great year for us."
Murray is motivated. He wants to be show the rest of the National Basketball Association that he is for real — and that the Denver Nuggets are for real. Murray knows that the path to the postseason begins on the first day of the regular season. He is determined to help bring the Nuggets back to the playoffs, and he just can't wait to get started.
"I was here for both years that we missed the playoffs by one game. Both times," Murray emphasized. "Last year hurt, because it was the last game of the season. Now, we know that our work has to get done early in the season. It starts with the first few games."
***
*For more from Mile High Sports Magazine, subscribe here!