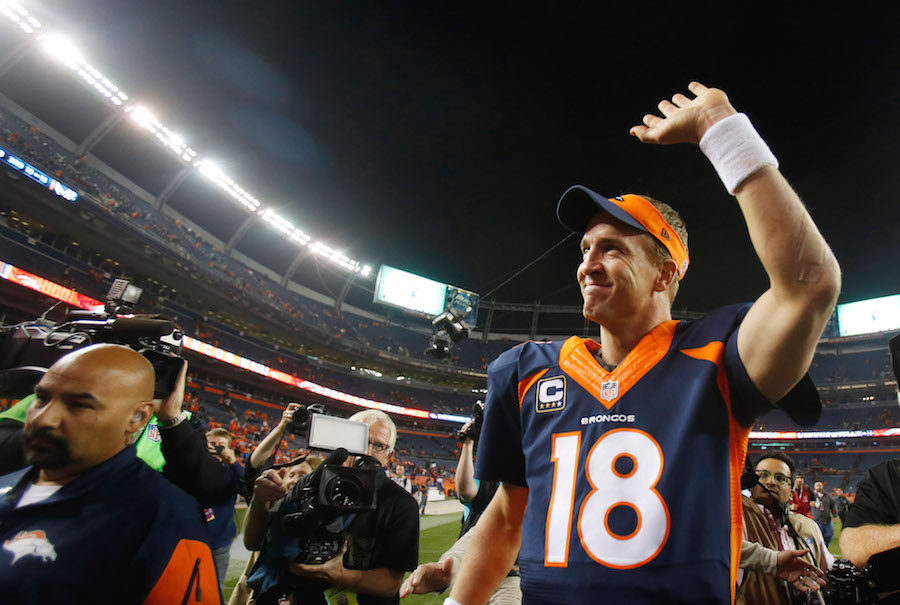 Peyton Manning will be inducted into the Denver Broncos Ring of Fame during the 2021 season, the team announced Wednesday.
It was simply a matter of time.

Congratulations to Peyton Manning on being elected as the 35th member of the #BroncosROF!

📰 » https://t.co/Yqvb7UbxMA pic.twitter.com/dus7zbNTFA

— Denver Broncos (@Broncos) June 9, 2021
Via Press Release from the Broncos:
Former quarterback Peyton Manning, who will be inducted into the Pro Football Hall of Fame on Sunday, Aug. 8, has been elected as the 35th member of the Denver Broncos Ring of Fame, the team announced on Wednesday after the selection committee held its annual meeting.
The selection committee is comprised of former General Manager John Beake, former Defensive Coordinator Joe Collier, 850 Radio Play-by-Play Announcer Dave Logan, Team Historian Jim Saccomano, former Play-by-Play Announcer Larry Zimmer and Broncos President & CEO Joe Ellis.
Manning's Ring of Fame induction ceremony will take place during the Broncos' game against the Washington Football Team on Sunday, Oct. 31, at Empower Field at Mile High.
"It comes as no surprise that Peyton Manning was unanimously elected as the 35th member of the Denver Broncos Ring of Fame," Team President and CEO Joe Ellis said. "His four seasons in Denver were marked by record-setting individual success and exceptional leadership that helped the Broncos to multiple Super Bowls and one of the winningest periods in team history.
"When Peyton arrived in 2012, his impact and standard was felt throughout our team, the entire organization and in the community. Coming back from a serious injury—with a new team in a new city—to not only win MVP but to have one of the greatest single seasons ever by any player was a remarkable feat.
"Peyton defined greatness as a Bronco. We're thrilled that he will now join the other Broncos legends as our newest Ring of Famer."
Manning joins former cornerback Champ Bailey as the only Broncos to be selected to the team's Ring of Fame and the Pro Football Hall of Fame in the same season, doing so in his first year of eligibility for both distinguished honors. He is the fifth Broncos quarterback to be elected to the Ring of Fame, joining John Elway (1999), Craig Morton (1988), Charley Johnson (1986) and Frank Tripucka (1986).