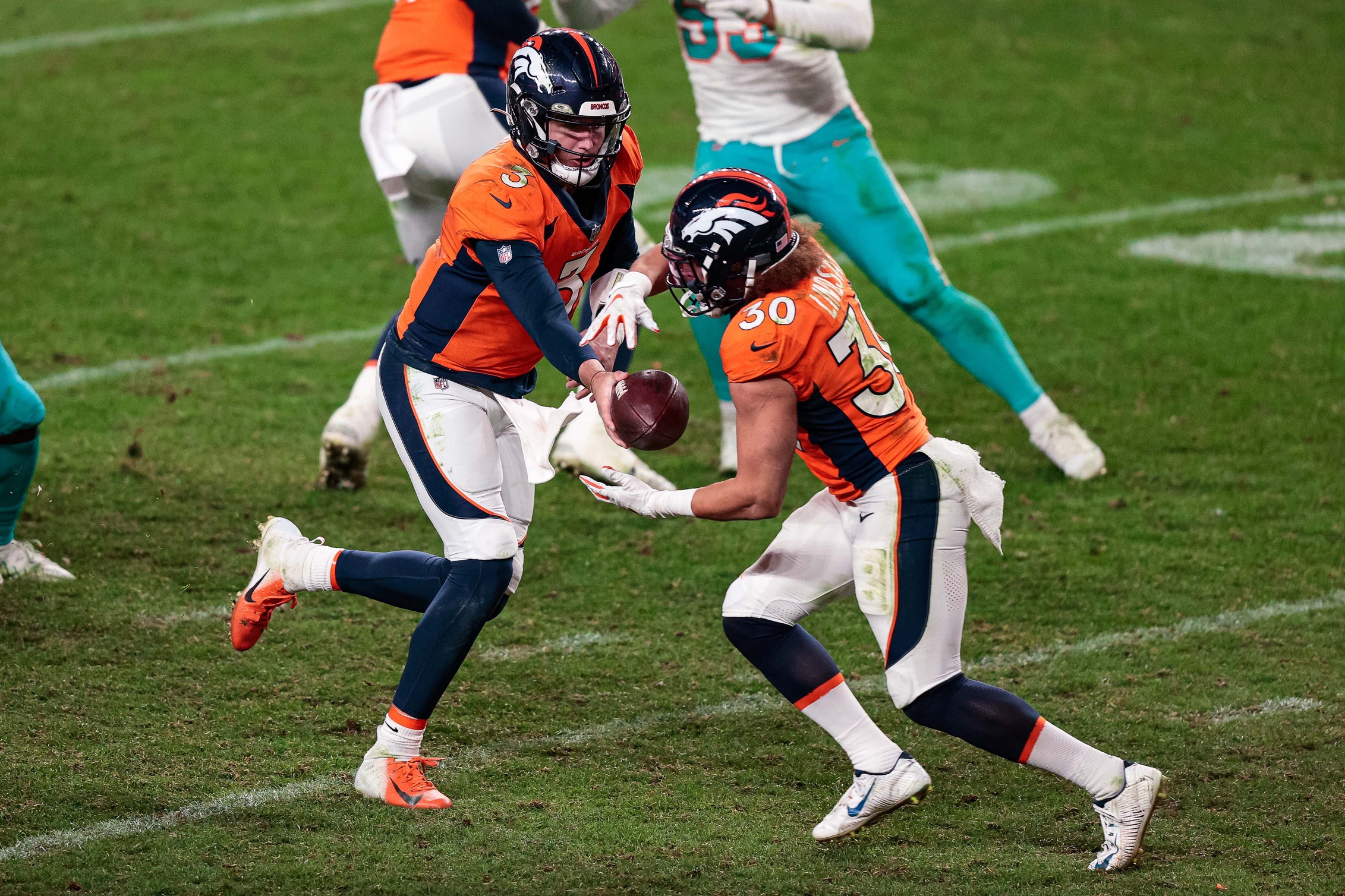 On Sirius XM, one of the newest members of the Houston Texans and former Denver Bronco, Phillip Lindsay, spoke publically for the first time since leaving his hometown franchise.
"Drew [Lock] holds his own future," Lindsay said during his radio appearance. "Things have been set in place for him to be successful. He has to take advantage of it."
After new general manager George Paton's free-agent moves and re-signings, the Broncos definitely seem just a quarterback away from taking the next big step as a franchise.
"He needs to continue to develop, that's on him," Lindsay said. "He's in a battle between him and him. Nobody else."
Of all Lindsay's comments, that one might ring the truest. For much of the off-season, the conversation around a quarterback 'competition' has centered around cast-offs like Nick Foles and Andy Dalton. As a result, the 'battle' that's been teased feels more performative than legitimate.
"They're going to have a fantastic defense," Lindsay continued. "Fangio does a fantastic job with that. But for Drew, it's 'What did I not do last year that I need to do this year that's going to put me on another level?' He has the capability of doing that. He's hungry. He's hearing all this backlash and all this stuff. But for Drew, it's not about what everybody else says, it's between him and him. If he can look in the mirror and find himself, he's going to have a great career moving forward."
At the end of the day, these quotes are much more meaningless than what the two Drew Lock camps will view them as. Lindsay is more or less telling us what we've all already known for months.
Lock has a lot of talent and the potential to be great but realizing that potential is going to come down to him fixing the holes in his game.
If you don't like Lock, you'll probably focus on that acknowledgment of flaws, but you shouldn't. Even the most fervent Lock supporters would acknowledge some flaws exist, even if you don't want to give them that credit.
If you love Lock, you'll probably focus on the upside and potential that Lindsay alluded to, but you shouldn't. Even the most fervent Lock haters could acknowledge his physical traits provide him with a high ceiling, even if you don't want to give them that credit.