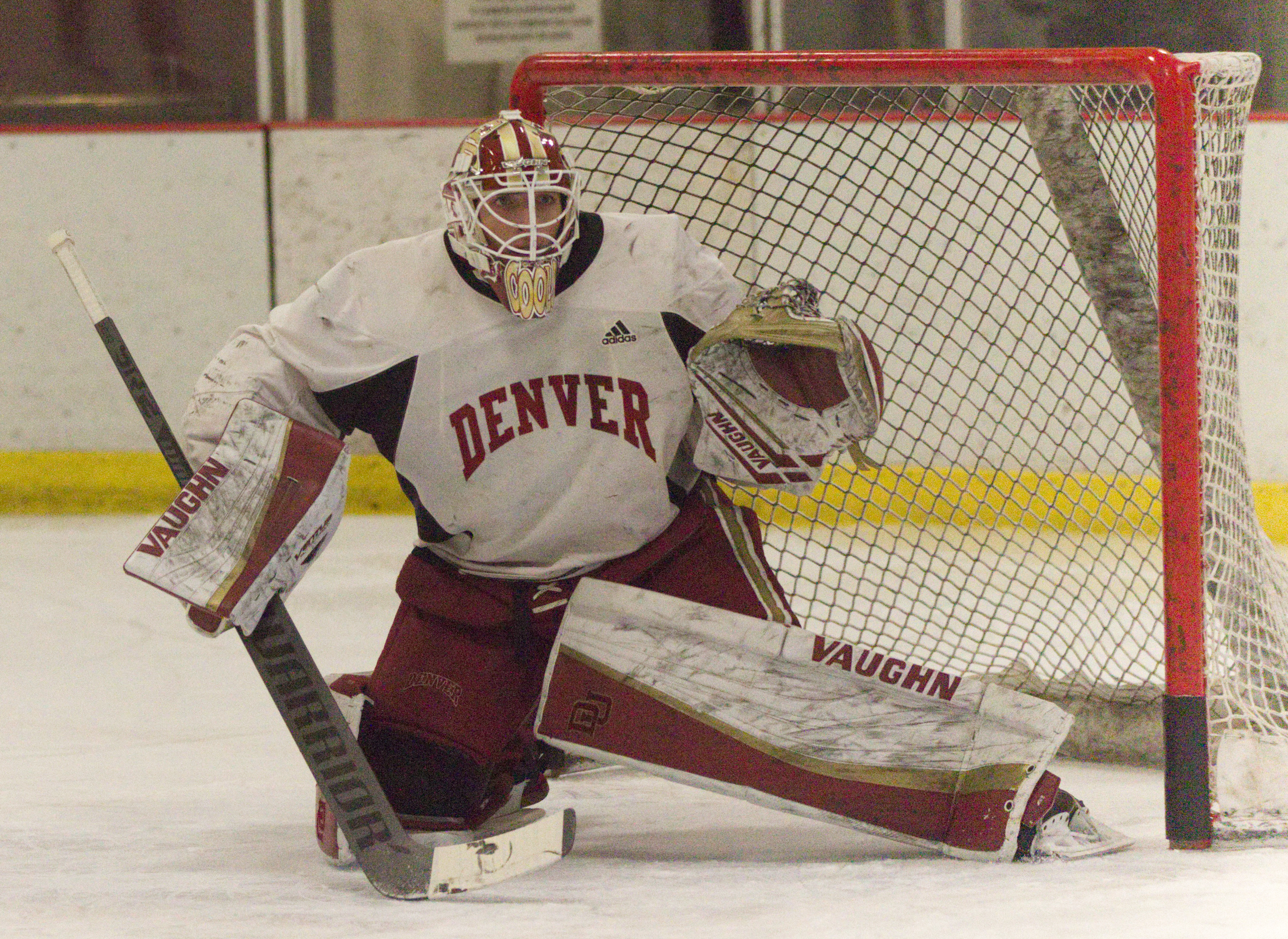 Fresh off a bye week, the No. 7 Denver Pioneers will be back in action this weekend as they visit the No. 4 ranked Minnesota Duluth Bulldogs for a two-game weekend series. The Bulldogs are the defending NCAA Hockey champions.
This will be the Pioneers second weekend series against the Bulldogs. The teams split the previous series back in November. The Pioneers came away with a 2-0 victory in the first game before losing in overtime 4-3 in the second.
Currently sitting in second place in the NCHC division, the Bulldogs will be an interesting test for a young Pioneers team as they hold a 17-7-2 record (10-5-1 in the NCHC conference) and are coming off a split weekend series against the Colorado College Tigers.
"It is about playing to our identity," Pioneers head coach David Carle said. "It is about playing fast and being able to move pucks quickly and being on our toes. When we are playing on our toes, we are a really good hockey team, so that is the message to our players and as we continue to go through the season here and be able to mature, it is all about being able to play at what our identity is and doing it on a consistent basis."
The Pioneers will be heading into the weekend with momentum. They currently hold a 7-2-2 conference record. One reason behind the Pioneers success this season has been the overall success of the freshmen class, which ranks 3rd in the NCAA with 84 points this season.
"It has been pretty special so far," Pioneers forward Brett Stapley said. "Just growing together as a group with all of our freshmen and obviously new head coach [David Carle] and another new assistant coach, a lot of new faces this year so hopefully we continue to grow down this final stretch of the season and into the playoffs."
Along with the Pioners young talent, they will be looking for a large performance from senior Jarid Lukosevius, who is currently tied for first place in the NCAA with five game-winning goals this season. Lukosevius has a successful history against Minnesota Duluth including nine goals in 13 career games against the Bulldogs.
With the Pioneers offense taking care of business, goaltending has been another strong factor with sophomore Devin Cooley and freshman Filip Larsson. In his second season, Cooley currently sits in eighth place in the NCAA with a .929 save percentage. After missing the first 11 games of the season, Larsson has posted a 7-2-3 record with a 2.29 goals against average and a .923 save percentage.
"Both have been phenomenal for us, and both have been able to grab the ball when the other has been hurt and been able to step right in and be really good for us to give us a chance to win every night," Pioneers head coach David Carle said. "We are really proud of both of them and we feel comfortable with both of them in net."
You can see the start of the two-game weekend series against Minnesota Duluth Friday night at 7:07 p.m. on CBS Sports Network.