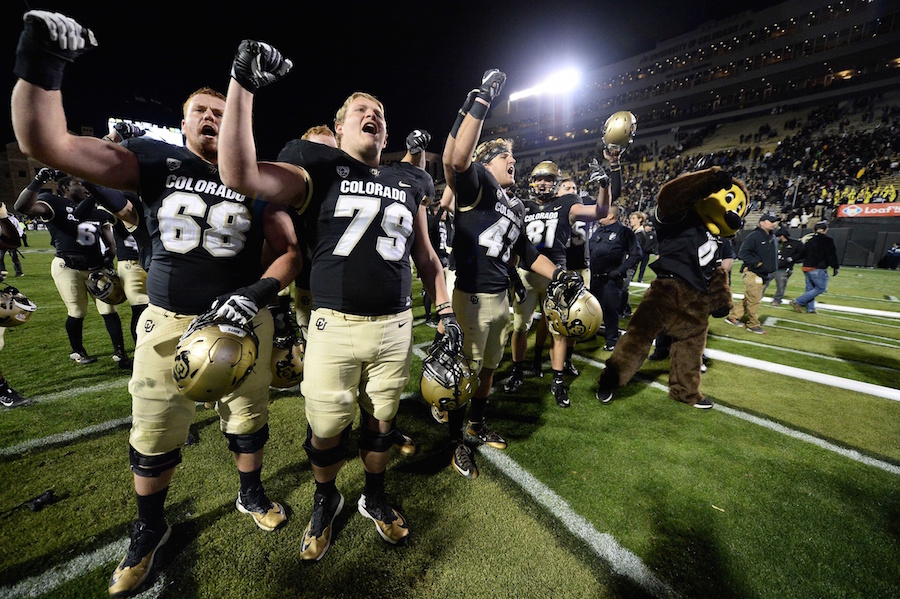 The Colorado Buffaloes (3-0) play host to the No. 7 Washington Huskies (3-0) on Saturday at night. This game represents the conference play opener for both schools and a rematch of the 2016 PAC-12 Championship Game.
After getting blown out 41-10 in December of 2016, the Buffaloes are seeking redemption from what many called an embarrassing loss. However, things are much different this year for CU following the departure of 27 seniors.
Redshirt sophomore quarterback Steven Montez is now at the helm, and Colorado had to replace almost their entire defense from the year before. Washington is coming into Folsom Field looking to check the Buffs off their list in their quest to return to the College Football Playoff.
Mat Smith brings you a special edition of No Bull, Just Buffs for game day. Mat shares the requested film review from CU's win over the Northern Colorado Bears (1-1) last weekend, puts a bow on non-conference play and shares what he takes from this small sample size. Other topics include early surprises and concerns as the Buffs move into conference play, and finally, Mat seeks a blueprint to beat the Huskies.
The Buffs and Huskies will be broadcast on Fox Sports 1, giving the rematch of the PAC-12 Championship game a national audience.
Listen to the full podcast here.