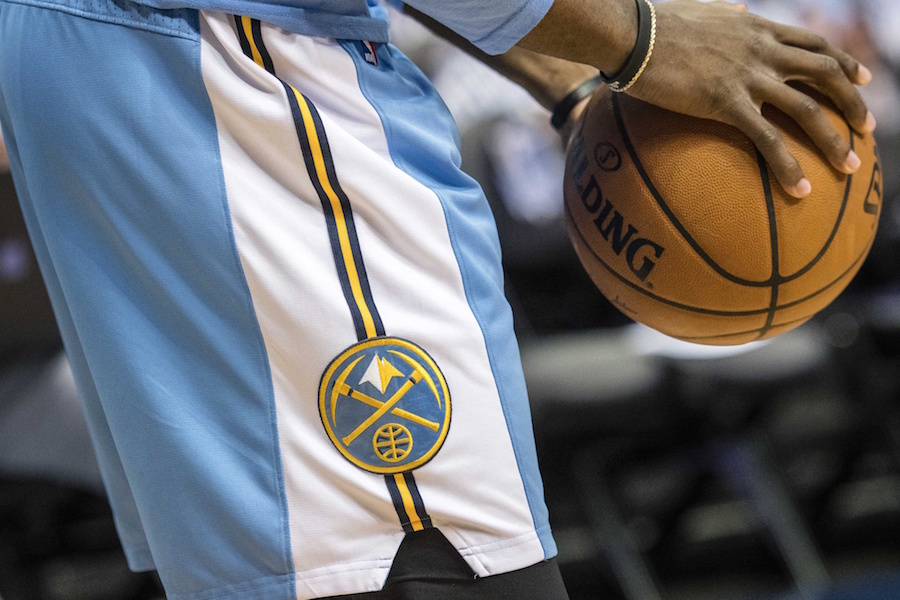 The 2017 NBA Draft Lottery is in the rearview mirror and, to no surprise, the Nuggets stayed put at the No. 13 spot. (The only thing that might have been a lesser surprise would be if they had fallen back to No. 14.) Now it's time to figure out who they're going to take with that pick. Among the primary mock drafts, no one really seems to agree on what direction the Nuggets will take.
Denver has acquired a plethora of young talent via the draft in recent years – players that make up a promising nucleus that stands to compete for the playoffs in short order. Led by Nikola Jokic, the expectations are high for young Nuggets like Gary Harris, Jameer Nelson, Juancho Hernangomez and Emmanuel Mudiay. The Nuggets also have a solid veteran core consisting of Wilson Chandler, Kenneth Faried, Will Barton and, perhaps, Danilo Gallinari.
Gallo has a player option this year, which he is expected to decline in order to test the free agency market. He has said he would like to stay in Denver, and the Nuggets certainly have the cap space to pay him. However, after enduring six-and-a-half injury-riddled seasons with Gallinari, the Nuggets may not be as generous with the pocketbook as some other teams. As such, a number of mock drafts have the Nuggets targeting a swingman.
Draft Express expects Denver to go after Indiana sophomore OG Anunoby. About the 6-foot-8 19-year-old, Jonathan Givony writes:
Anunoby has an elite physical profile for a NBA combo forward, standing 68 in shoes, with a chiseled frame and a reported 76 wingspan that will easily allow him to play power forward or even spend time at the center position in smaller lineups. He moves like a wing, being light on his feet and capable of playing above the rim impressively in space, as he demonstrated with a number of powerful highlight-reel caliber finishes over the past two years.
ESPN's Chad Ford (paywall) agrees with Givony. That's where the agreement ends.
CBS Sports thinks North Carolina's Justin Jackson, fresh off a national championship victory, will last deep enough for Denver to grab him. Reid Forgrave likes the fit:
You don't hear these stories much anymore: A highly-regarded five-star recruit who underwhelms at first, stays in college for three seasons and develops into a lottery pick. Jackson is a reminder that college players can develop at different rates, and that shouldn't be considered a bad thing. A 3-point shot that had been inconsistent for his first two seasons stabilized his junior year, and Jackson became the versatile and athletic go-to guy for a national championship team.
Not all mocks are set on Denver targeting a 3/4, however. During the 2016-17 season Denver traded away Jusuf Nurkic because his game simply didn't jive with Jokic's (and head coach Michael Malone may have run out of patience with the Bosnian big man). They acquired veteran Mason Plumlee in the trade with Portland for Nurkic and added the aging Roy Hibbert mid-season, but Denver will need to upgrade at the center position at some point. That leads some mocks to have Tim Connelly targeting a big in that spot.
Sports Illustrated / The Crossover has Denver selecting Creighton's Justin Patton, saying his game parallels Jokic's.
Denver is unafraid to stockpile talent and can afford to let a player with Patton's considerable upside develop on their bench. He has an all-around offensive skill set and fluid athleticism for a 7-footer, and the fact that a prospect of his ilk might fall this far speaks to the quality of this lottery. In college, he thrived in a role functioning mostly away from the ball, running to the rim, catching lobs and occasionally spotting up for jumpers. He's also a very good passer. Could he protect the rim and fit alongside Nikola Jokic in time? Absolutely.
Staying big (but not giant) is Tankathon, who thinks Denver could be looking at 6-foot-10 power forward John Collins out of Wake Forest. Josh Cohen of NBA.com has this to say about Collins' game:
John Collins is an ideal lob target. He is an explosive leaper and very smooth in the pick-and-roll. He has excellent hands, which allows him to catch off-the-mark passes. Collins is very fluid and mobile, which makes it tough for defenders to keep him out of the paint when he rolls inside.

While doesn't have much of an offensive repertoire (not much range, not a threat when he faces up), Collins does have good footwork when he posts up. He has a nice jump hook and can spin away from a defender. He's not bulky enough to back down opponents but he's long enough to shoot over them.

Collins is an outstanding rebounder and he's a solid shot blocker. His long arms and agility helps him outjump opponents and he has tremendous timing. He's a terrific help defender (recovers well and has enough lateral foot speed to guard wing players in pick-and-roll switches).
In 2017 the Nuggets found a hybrid guard in Jamal Murray at No. 7, which helped improve their 3-point scoring, but they still have some ground to make up beyond the arc. Gary Harris is an excellent defender and adds to a balanced offense, but he's not the kind of player who can take over a game scoring. Until Malik Beasley takes the next step Jamal Murray and Will Barton are about Denver's biggest threats from 3-point range, meaning another investment could be coming in a shooter.
That's why Bleacher Report thinks Denver will go after Louisville sophomore Donovan Mitchell. Jonathan Wasserman says the best 3/4 players won't last to 13, and there's no need to go get a backup to Jokic.
The Denver Nuggets aren't finding a wing at No. 13 who's capable of replacing impending free agent Danilo Gallinari. Defense is a need, but there aren't any two-way power forwards left on the board, and it's too early to draft Nikola Jokic's backup.

With Emmanuel Mudiay falling out of favor, Jamal Murray impressing at point guard and injuries constantly nagging Gary Harris, Donovan Mitchell could be a sneaky target. He caught fire his sophomore year, having sunk 80 threes, and he ripped off five 25-point games over his final 21 outings. He also left the combine a winner with a 6'10" wingspan, the fastest three-quarter sprint and the highest standing vertical.

A backcourt of Murray and Mitchell could put heavy pressure on opposing defenses.
In case you weren't counting, that's six different mock drafts that have the Nuggets taking five different players across four different positions. The only position those mocks didn't address was point guard, which is a bit curious considering Wasserman's point about Mudiay falling out of favor last year. Mudiay definitely took a step back in his sophomore year, so don't be totally surprised if Denver goes after yet another point guard or even makes a move to slide up and grab one. This team is young as it is. What's stopping them from going even more all-in on the youth movement (besides, perhaps, the salary cap floor)?