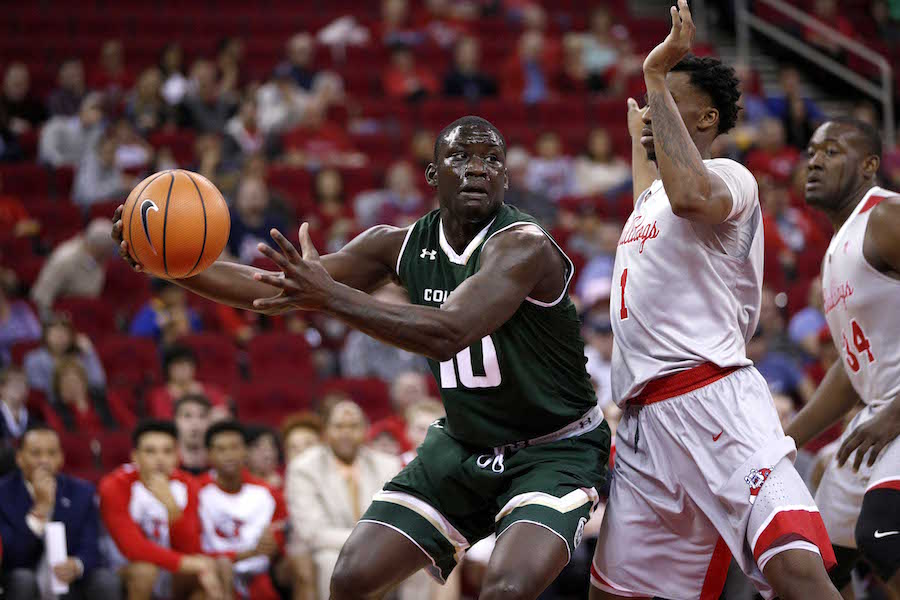 Read this story at CSURams.com
Colorado State could not get a rhythm on either end of the floor and lost at Fresno State 86-65, Feb. 17. With the loss, the Rams fell to 11-17 and 4-11 in Mountain West action, while the Bulldogs improved to 19-8 and 9-5 in the league.
Tied at nine, CSU put together a quick 5-0 run to lead 14-9, but Fresno State responded with a 13-2 run over 3:28 to take a 22-16 lead with nine minutes to play in the first half. The host Bulldogs finished off the half with hitting five of their last six field goal attempts to build an 11-point advantage at halftime, 37-26.
Out of the break, CSU was able to get it down to nine at 41-32 with 17:22 to play. However, Fresno State hit six of its first eight shots from the floor and built as much as a 25-point margin during the final 20 minutes.
For the game, Colorado State shot 43.3 percent (26-of-60 from the field, including just 20.8 percent (5-of-24) from the three-point line. The Rams struggled at the free throw line, shooting just 50.0 percent (8-of-16). Fresno State was solid from the floor, going 54.7 percent (35-of-64), including 41.7 percent (5-of-12) beyond the arc. Fresno State was stellar from the floor in the second half, shooting 62.5 percent (20-of-32) as compared to 50.0 percent (15-of-30) for CSU. The Bulldogs were just 57.9 percent (11-of-19) at the charity stripe. The Bulldogs won the battle of the boards, 38-34, and turned 13 CSU turnovers into 16 points.
CSU was led by senior Che Bob with 15 points, while redshirt-sophomore Nico Carvacho had 14 points and a game-high 11 rebounds. Junior Deion James and redshirt-sophomore Anthony Bonner scored 12 points each. Fresno State had six scoring double figures, led by Bryson Williams with 19 points and Deshon Taylor with 13.
Colorado State returns to Fort Collins to take on Boise State, Wed., Feb. 21 at 7 pm MT. The contest between the Rams and Broncos will be televised on ESPN3 / WatchESPN.com. The game will air across the Colorado State Sports Network (along with online at CSURams.com), with Brian Roth and Adam Nigon on the call.