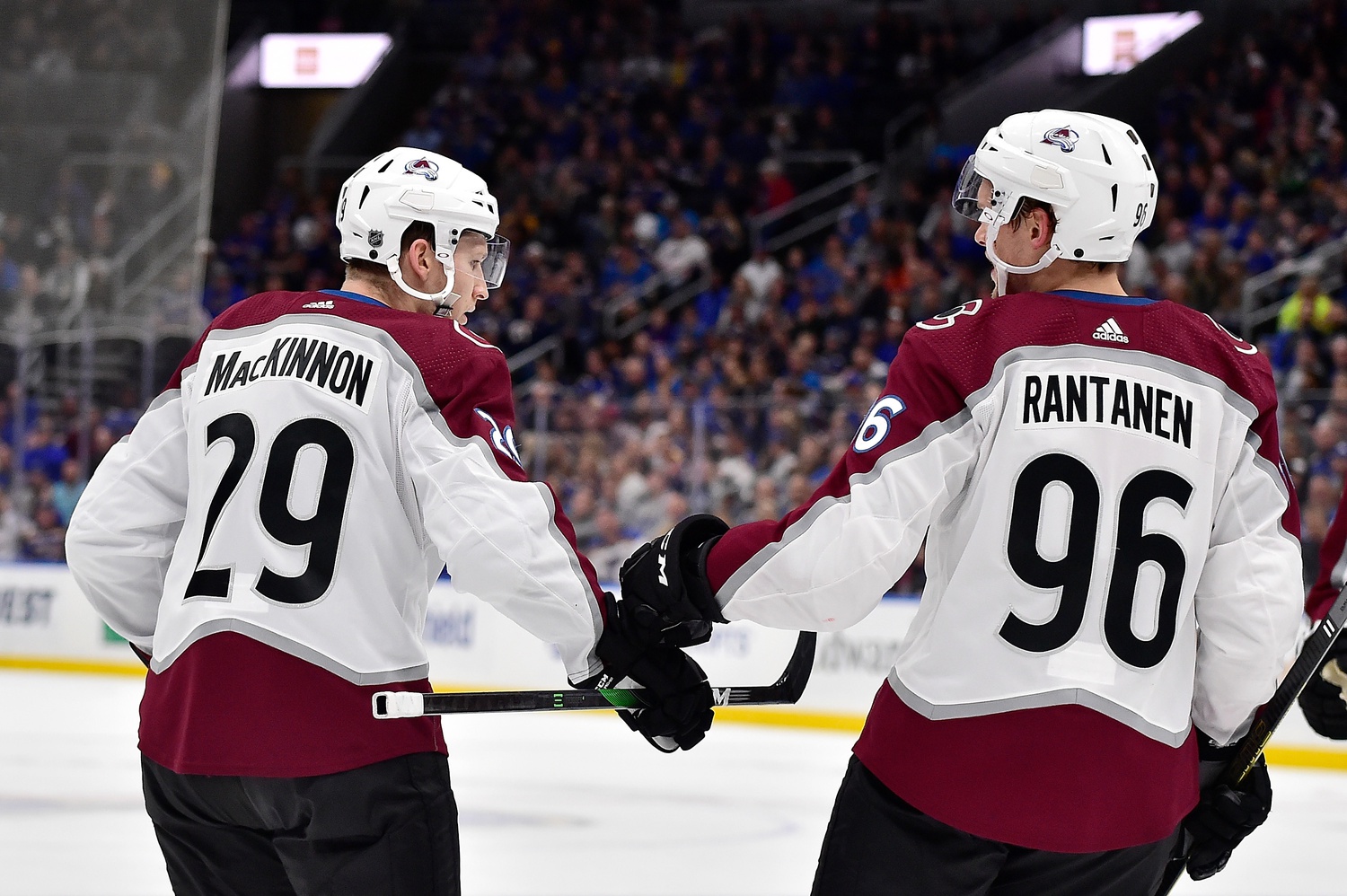 The Avalanche defeated last year's regular-season Western Conference champion Calgary Flames. They survived the Stanley Cup finalist Boston Bruins, made easy work of Presidents Trophy-winning Tampa Bay Lightning, and cruised past 2018 Stanley Cup Champion Washington Capitals.
But their season-opening eight-game point streak came to an end on Monday, as Colorado was unable to handle the reigning Stanley Cup Champion St. Louis Blues, falling 3-1. The Avalanche's first regulation loss wasn't the biggest loss of the night, however. Topline winger Mikko Rantanen left the game in the second period after suffering what appeared to be an ankle injury.
Here are the key takeaways from Monday's loss:
An update on Rantanen will come on Wednesday
Avs coach Jared Bednar told reporters after the game that Colorado will have the day off tomorrow, meaning its next practice will come on Wednesday. The status of Rantanen's lower-body injury will be updated at that time, along with any news on the All-Star winger possibly missing time.
Nathan MacKinnon continued his season-opening point streak
Before getting injured, Rantanen was credited with the secondary assist on a MacKinnon power-play goal in the first period. The goal means MacKinnon has recorded points in each of his first nine games of the season for the second consecutive year. A feat that has been accomplished just five times in the history of the NHL. Rantanen's assist gives him matching totals to his centerman, with five goals and seven assists. He has scored a point in eight-of-nine Avalanche games this season. 
Colorado was held to just one goal for the first time this season
The high-scoring Avalanche were unable to score multiple goals tonight. Through the first nine games, Colorado has scored three or more goals on seven different occasions, winning each time. In the two games where they've recorded less than three goals, the Avalanche are 0-1-1.
The Blues Continue to have the Avs' number
Despite St. Louis being the worst team in the league for a majority of last year, the defending Cup champs are 5-0 against the Avalanche since the start of the 2018-19 season. They are the only Central Division foe Colorado has failed to beat over the past two seasons.
The Avs  (7-1-1) will return home to practice after five games on the road before traveling to Vegas to complete their six-game road trip against the Golden Knights on Friday.