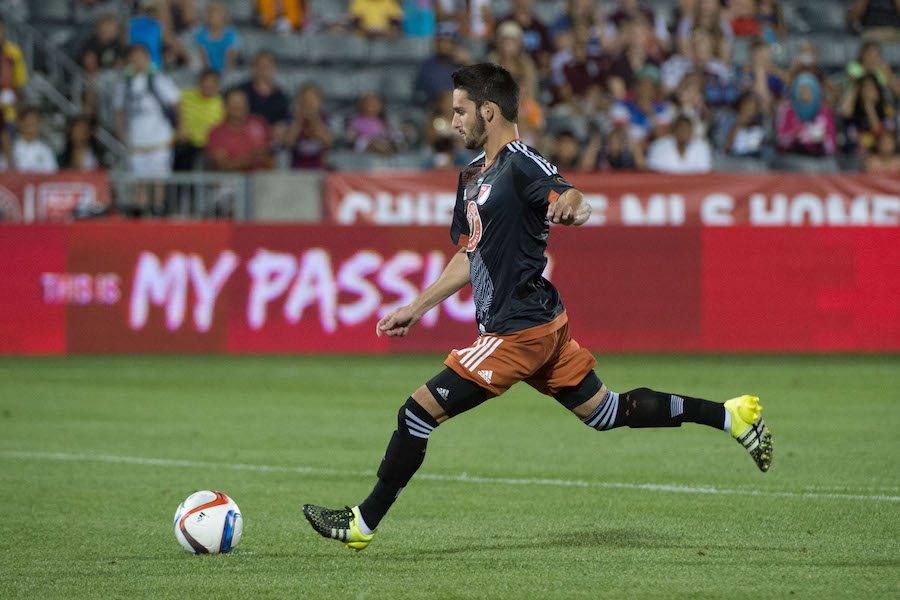 In sending the No. 2 overall pick of the 2016 MLS SuperDraft to the Philadelphia Union, the Colorado Rapids received general allocation money and future considerations. That future has been considered and the Rapids believe it's with a young, attacking midfielder.
The club announced Friday that it acquired the Union's Zach Pfeffer, a 21-year-old who was Philadelphia's first Homegrown Player.
"Zach is a talented young player who has been a professional since 2011," said Paul Bravo, VP of Soccer Operations and Technical Director. "He is the same age as a lot of these players at the SuperDraft and, had he been involved this year, he would have been a top pick. So we felt that his experience and his versatility, as well as the allocation money, were too much of an opportunity for us to pass up."
Pfeffer was the second midfield acquisition associated with this year's draft. With the 15th overall pick the club selected 22-year-old University of Cincinnati product Emmanuel Appiah. Colorado had attempted to pursue Alejandro Bedoya from FC Nantes, but the French Association club was unwilling to part ways with the talented scorer. Pfeffer and Appiah will now be asked to add scoring in a Colorado midfield that includes Michael Azira (28), Sam Cronin (29), Marlon Hairston (21), Marco Pappa (28), Dillon Powers (24), Juan Ramirez (22), Marcelo Sarvas (34) and Dillon Serna (21).
In 2015, Pfeffer appeared in 21 matches (11 starts) for Philadelphia, scoring two goals and one assist. The 21-year-old played in 30 matches, with three goals and one assist for the Union from 2011-15. Pfeffer also went on a year-long loan in Germany under the TSG Hoffenheim 1899 youth system in 2013.
Pfeffer became the Union's first Homegrown Player after signing a professional contract on Dec. 22, 2010. At 15 years old at the time, he was the fourth youngest player ever to sign an MLS contract.
Pfeffer has represented the U.S. National Team at the U17, U18, U20 and U23 levels, at times alongside Rapids Homegrown Players Shane O'Neill and Dillon Serna. In total, Pfeffer has played in 27 matches across all competitions, scoring seven goals.