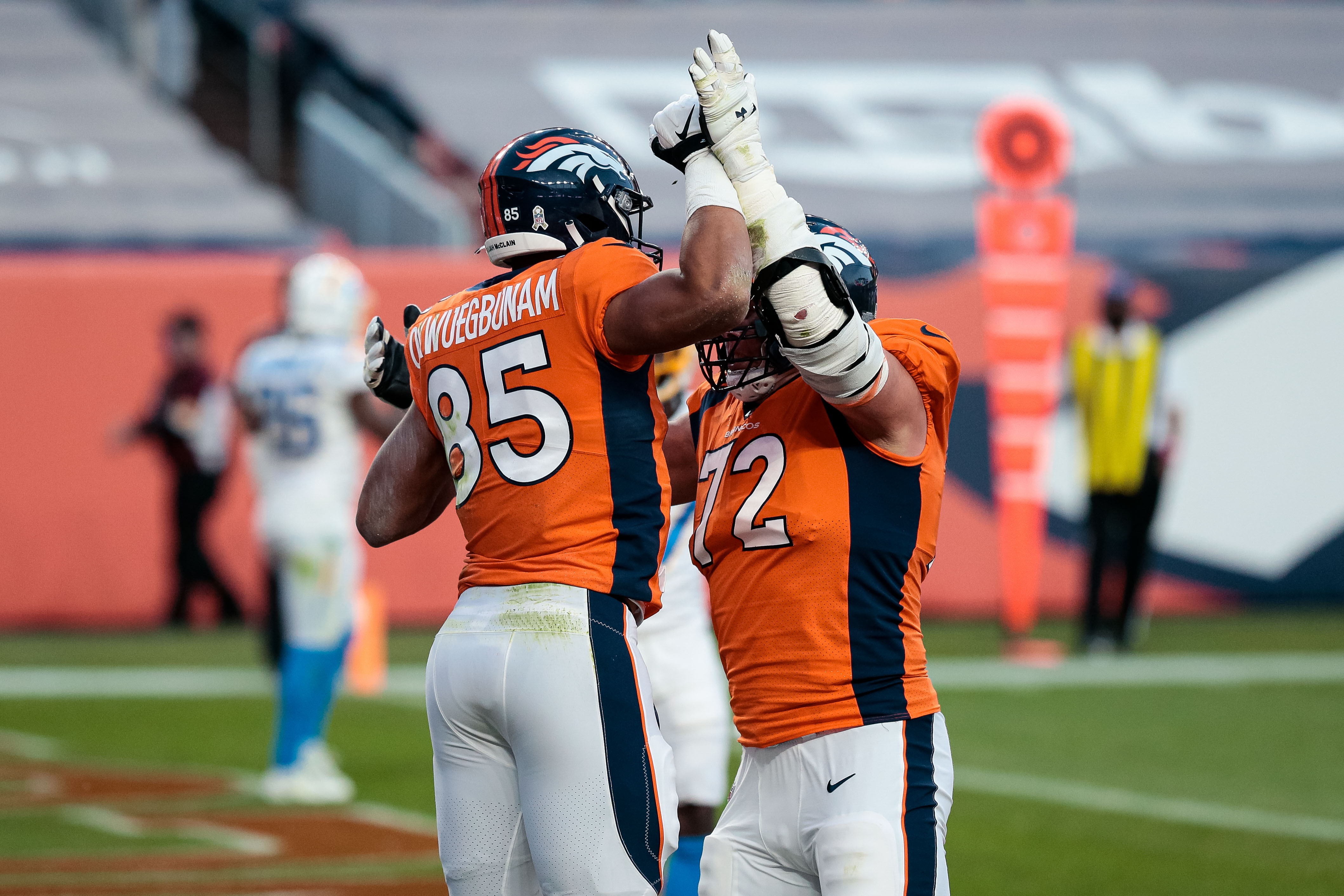 The Denver Broncos looked to build around then-promising quarterback Drew Lock by infusing the offense with a bevy of talent from the 2020 class.
Unfortunately, that plan hasn't worked out so far, as many of the team's selections have failed to live up to expectations.
What grade do the Denver Broncos and John Elway deserve for their 2020 class, and what is the 2022 outlook for each of those players they selected?
Round 1, Pick 15: Jerry Jeudy, WR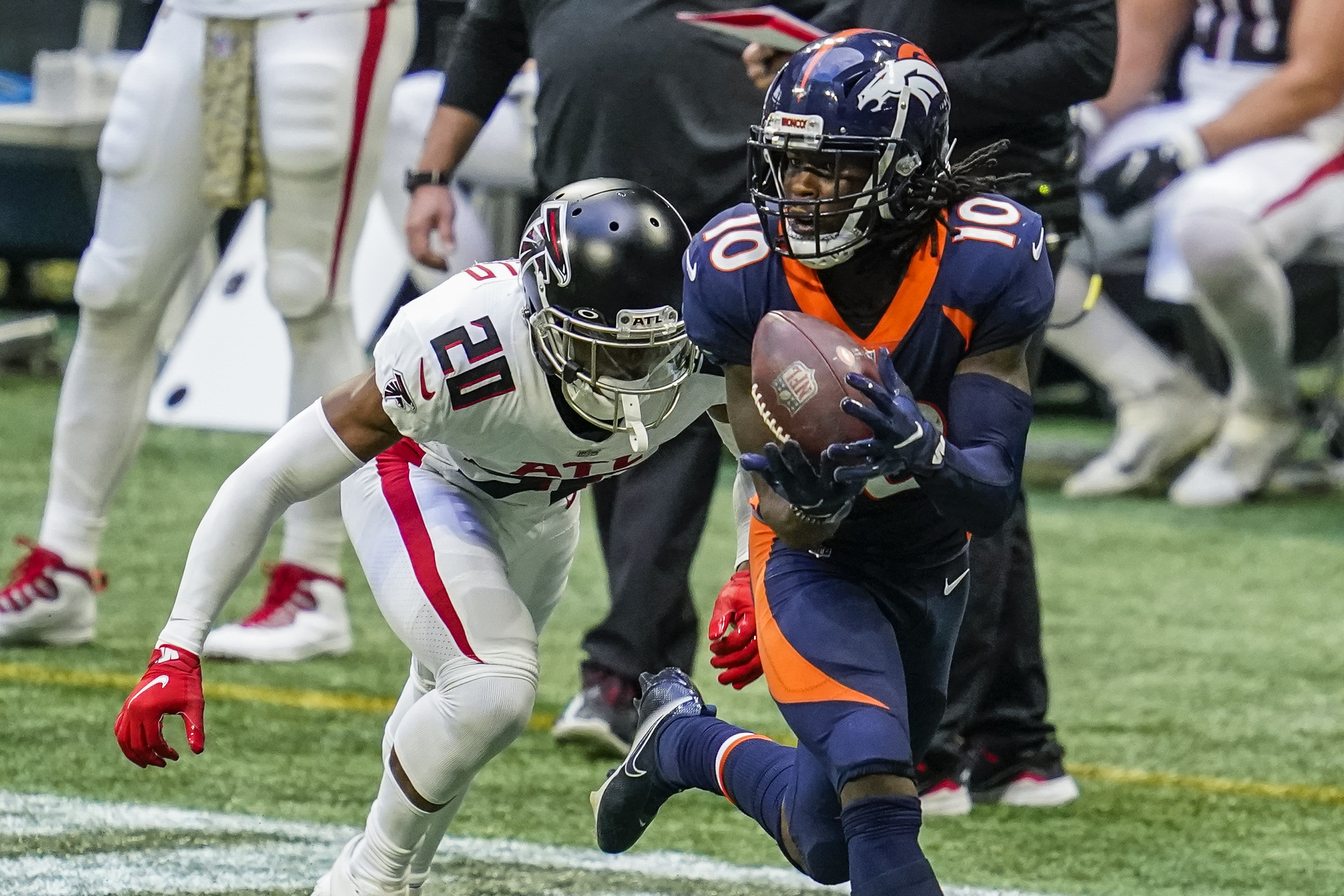 Initial Grade: A+
2022 Grade: C-
The selection of Jerry Jeudy hasn't been a total disaster, a la Jalen Reagor or offensive tackle Isaiah Wilson, but as of now, it certainly looks like a misevaluation and it's painful to imagine how much different things could be if then-GM John Elway properly evaluated the class and selected Justin Jefferson or even CeeDee Lamb.
Through the first two years of his career, Jeudy has struggled to produce, as the result of injury, embarrassing quarterback play, and horrific utilization courtesy of Pat Shurmur. Fans should wait to see Jeudy in this new offense before cementing their judgment, as his talent is clear and he could easily have a breakout campaign in 2022, but pessimism seems reasonable at this point.
Plus, Jeudy's recent arrest doesn't help his case.
Round 2, Pick 46: K.J. Hamler, WR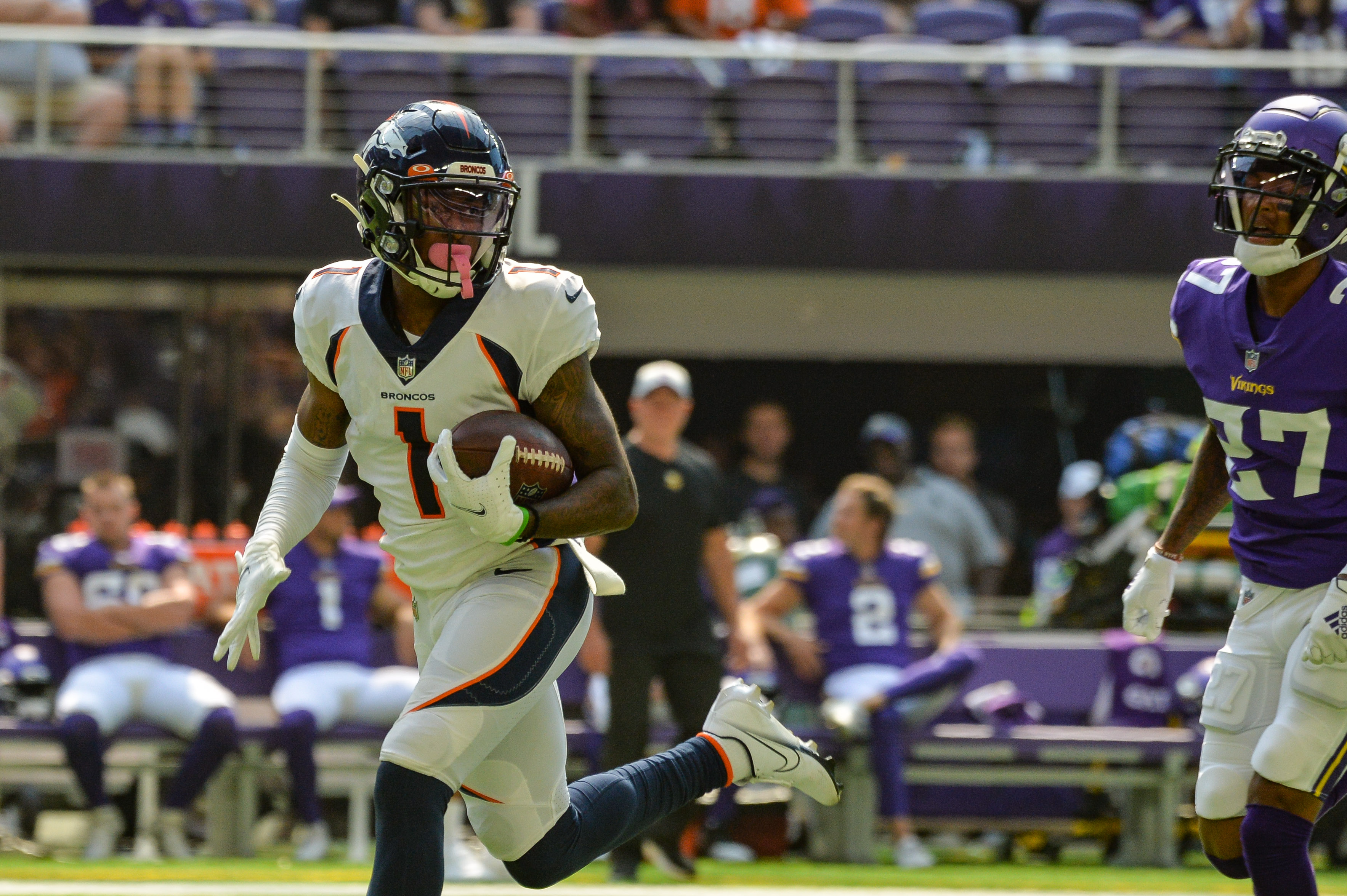 Initial Grade: B-
2022 Grade: C-
K.J. Hamler's rookie season was underwhelming as he fought to increase his role in the offense while battling a nagging hamstring injury. In 2021, it seemed like the tide was finally turning for Hamler and he was set for a breakout season.
He dominated training camp, showed flashes of brilliance in the preseason, and carried that into the regular season. Through two-and-a-quarter games, Hamler had tallied five receptions for 74 yards, putting him on pace to greatly increase his production despite having the weak-armed Teddy Bridgewater at quarterback, before a nasty ACL injury ended his 2021 season.
Doubling up the position was a questionable decision at the time, and while the jury is still out on both Hamler and Jeudy, it's impossible to deny that both have been somewhat disappointing so far.
Round 3, Pick 77: Michael Ojemudia, CB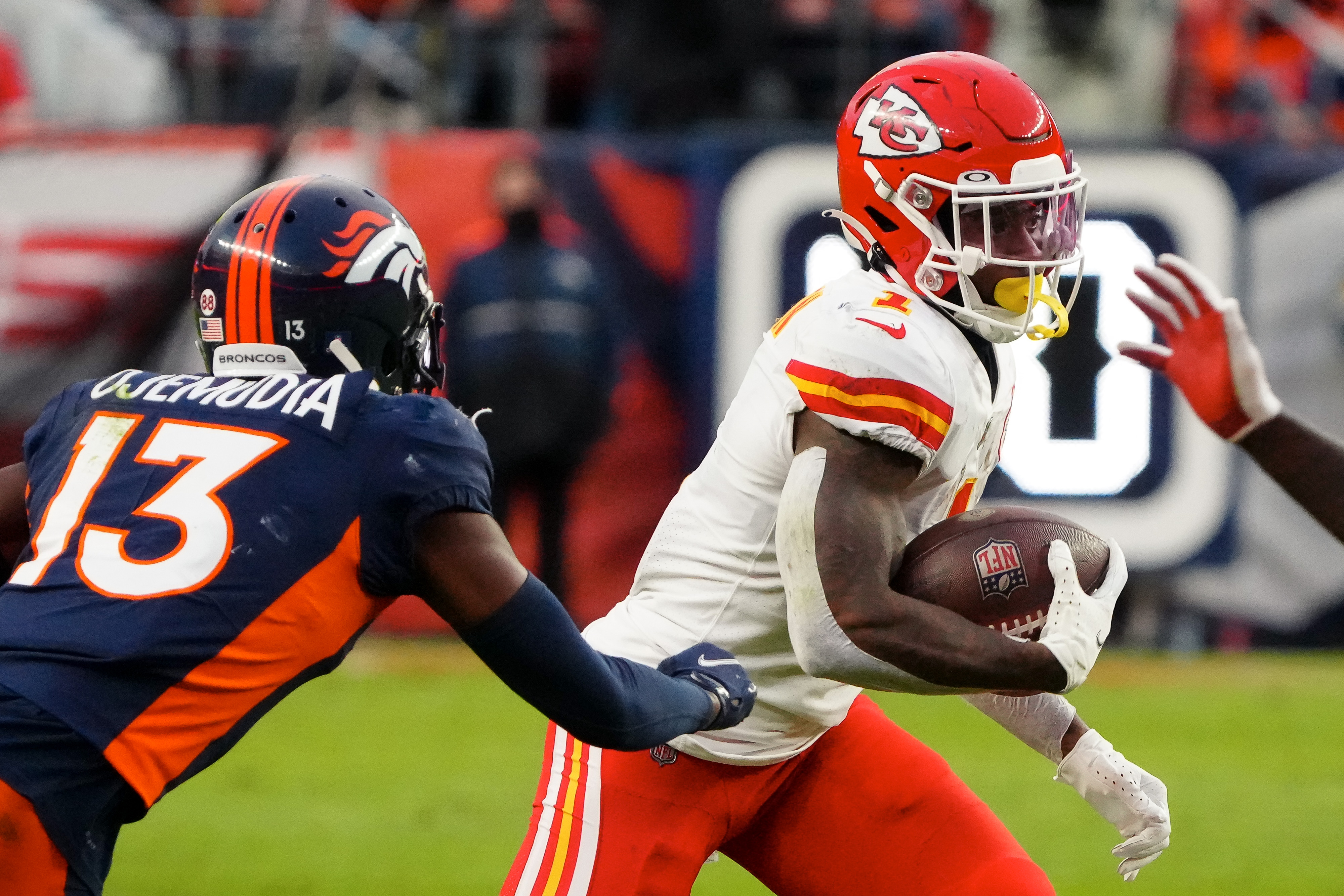 Initial Grade: C-
2022 Grade: C+
Michael Ojemudia's rookie season was incredibly inconsistent, as it saw him reach tremendous highs and fall to pitiful lows. It was basically the type of campaign you'd expect to see from a rookie corner, especially one selected outside the top 75.
As he turned in impressive offseason performances, a lot of excitement built around what developmental leap he could potentially take in 2021. Unfortunately, injuries also hampered this dream for Ojemudia, and he ended up playing in just two non-exhibition games. In that Week 18 showing, Ojemudia played through the rust to perform at a high level against a red-hot Chiefs attack, providing some optimism for his 2022 return.
Round 3, Pick 83: Lloyd Cushenberry III, C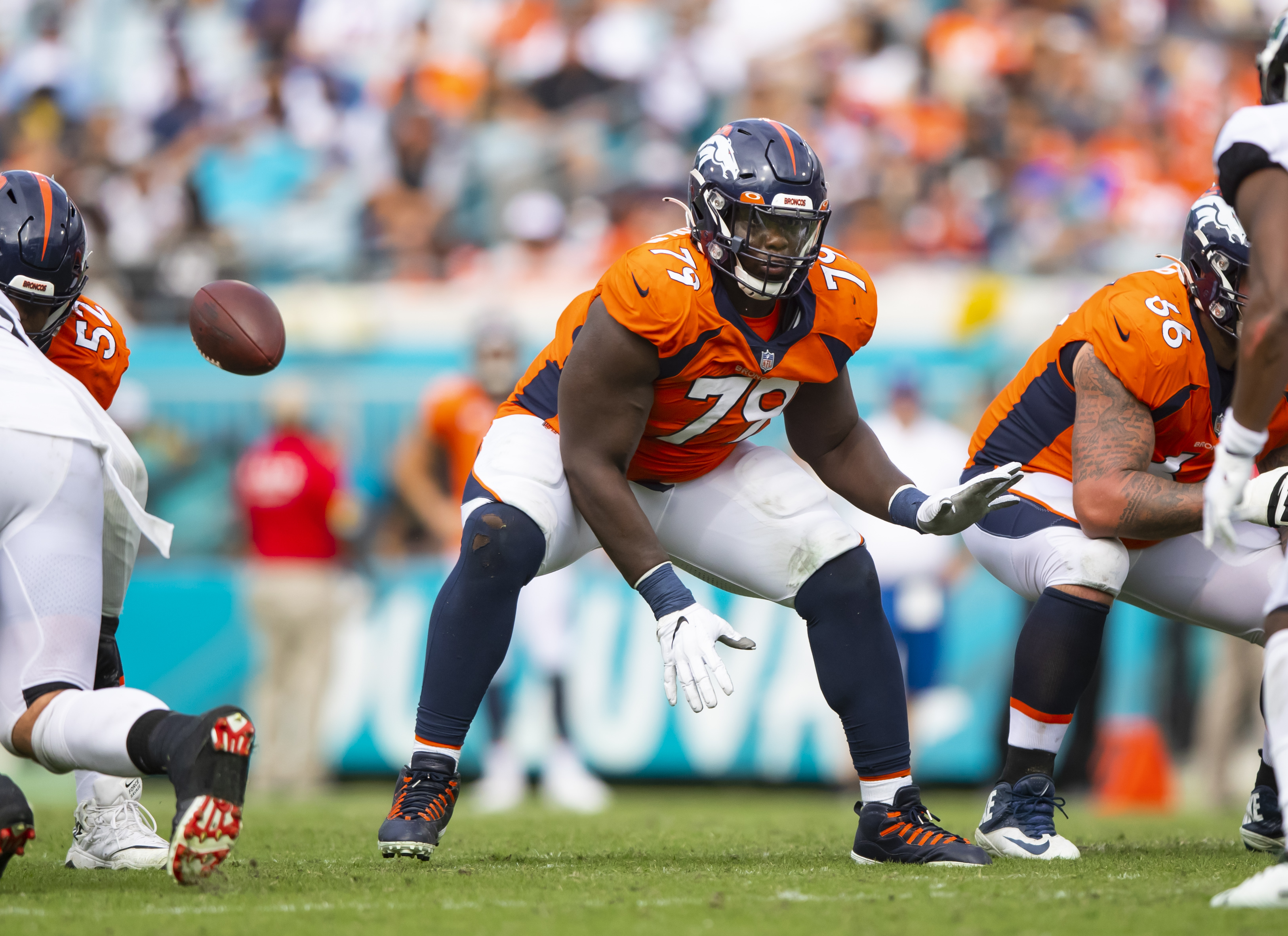 Initial Grade: A+
2022 Grade: C
The quality of this selection is difficult to decipher.
On one hand, the Broncos found a player who started two seasons for them on the offensive line — and who could potentially start a third in 2022 — outside the top 80, but he was always a lower-level starter, and in each offseason since his selection, the Broncos have attempted to upgrade on him.
That's a disappointment relative to what Broncos Country expected out of Cushenberry, but not relative to what you generally expect from the 83rd pick.
Round 3, Pick 95: McTelvin Agim, IDL
Initial Grade: B-
2022 Grade: C
As of now, there's no 2020 mid-round selection who has the potential to dramatically improve upon their 2022 grade than McTelvin Agim. Through two seasons, Agim has struggled mightily to see the field, tallying just 231 defensive snaps in that span.
That's largely because Agim has so far been a sieve in the run game, which relegated him to a pass-rushing specialist role. That said, he has been phenomenally productive at rushing the passer when given the opportunity. Only four interior defensive linemen in the NFL had a better pass rush win-rate than Agim in 2021, and each of the four — Aaron Donald, Javon Hargrave, Chris Jones, and Jonathan Allen — are considered stars at the position.
If he's able to finally piece it all together this season, he could flip this grade into an A or a high B.
Round 4, Pick 118: Albert Okwuegbunam, TE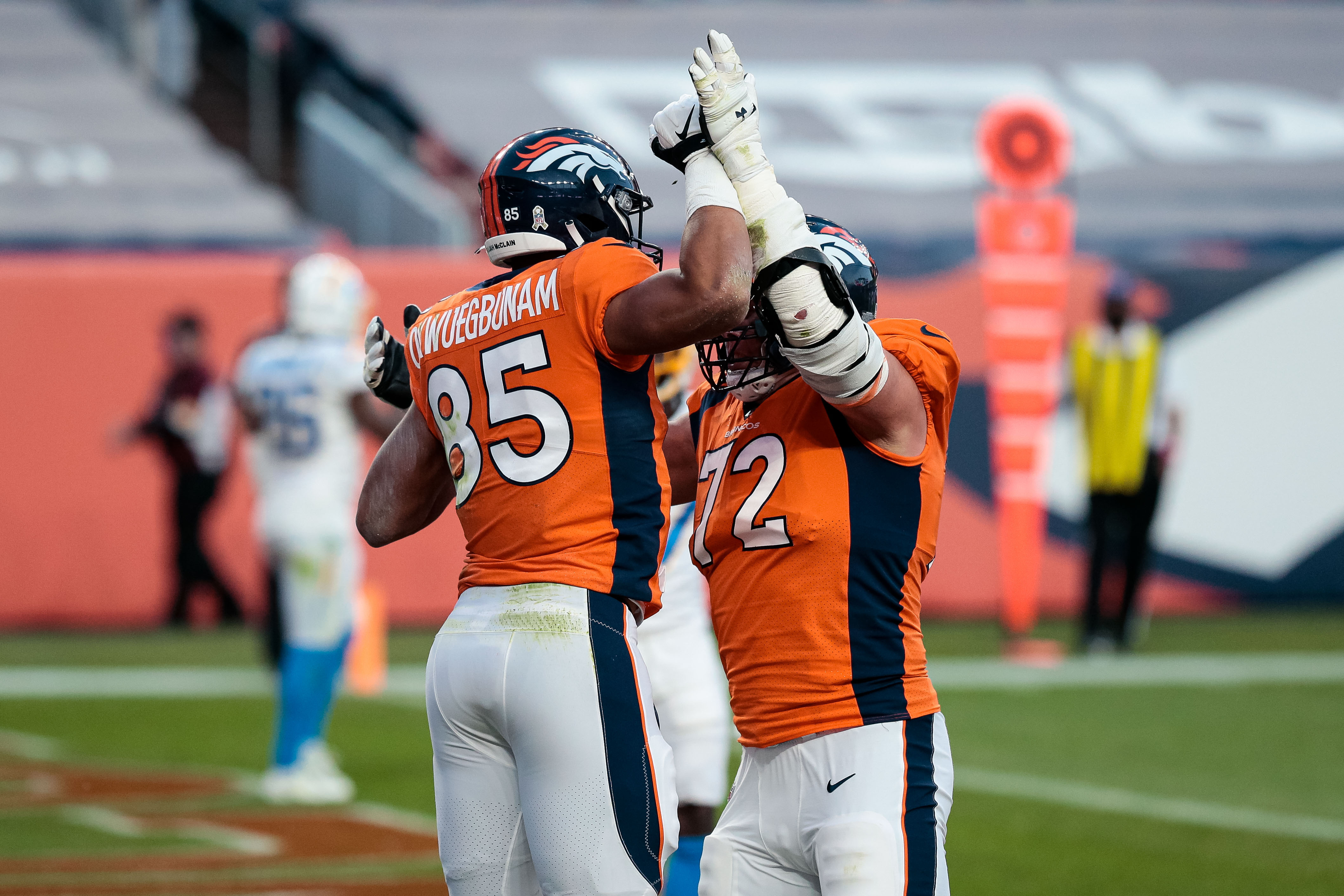 Initial Grade: D+
2022 Grade: B+
In hindsight, being low on this pick at the time was so stupid. The gamble of it all was unappealing, but Okwuegbunam's high-end talent was well worth the mid-round swing even then.
Although he has still dealt with injuries, Okwuegbunam has been much healthier than he was in college, and down the stretch of the 2021 season, his play exceeded that of the team's first-round selection at the same position — Noah Fant.
Round 5, Pick 178: Justin Strnad, ILB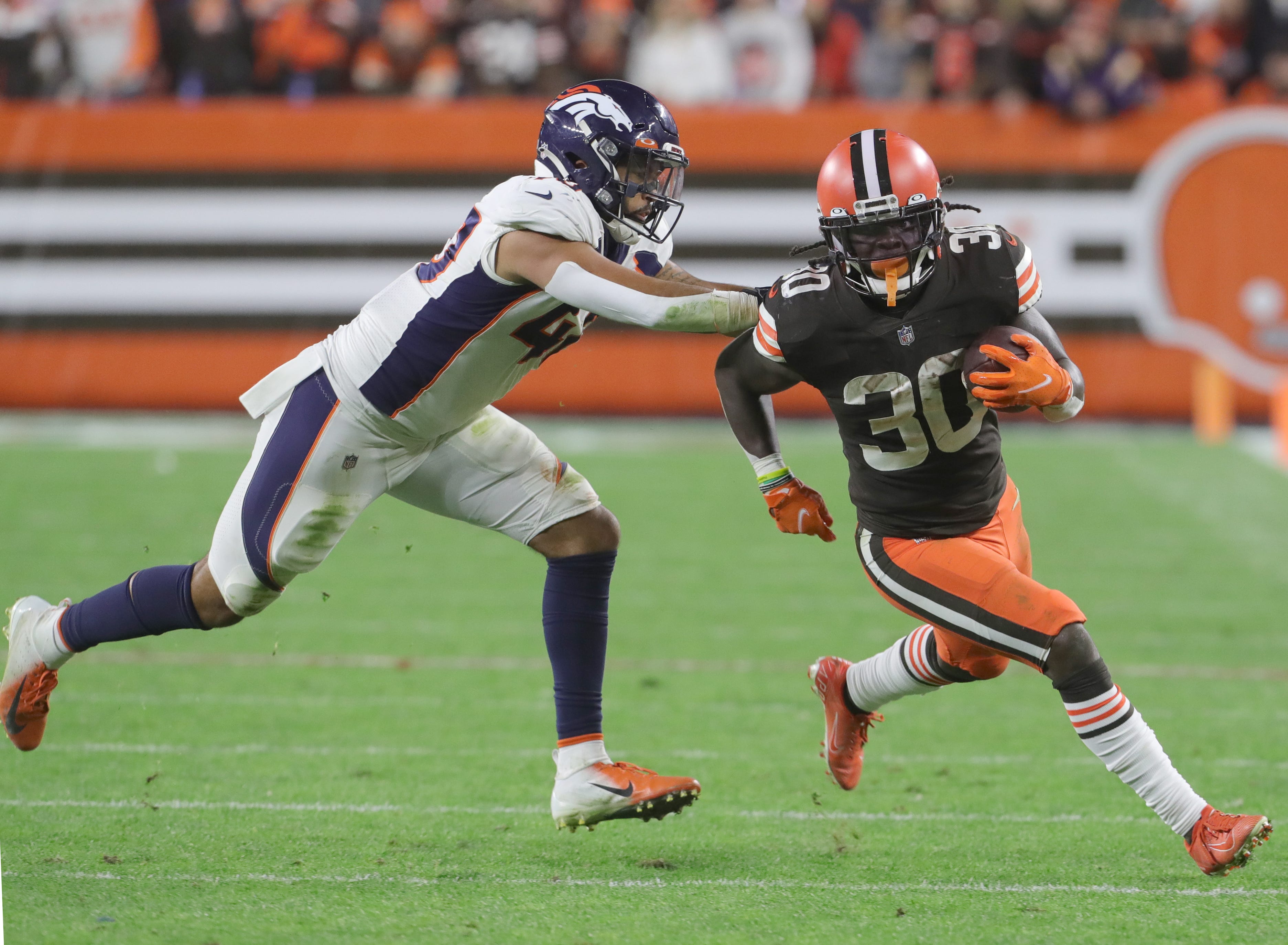 Initial Grade: A
2022 Grade: D
When he was selected, it was thought that Strnad would finally solve the Broncos' problems with linebackers in coverage, but that hasn't been the case.
He missed his entire rookie season with injury, and in 2021, when the entire linebacking room was decimated by injury, Strnad struggled to find playing time. Plus, when he did get on the field, it was pretty disappointing. Unfortunately, he's a long shot to make the final roster this season, but the fact he hung around for two seasons keeps it from being an F.
Round 6, Pick 181: Netani Muti, OG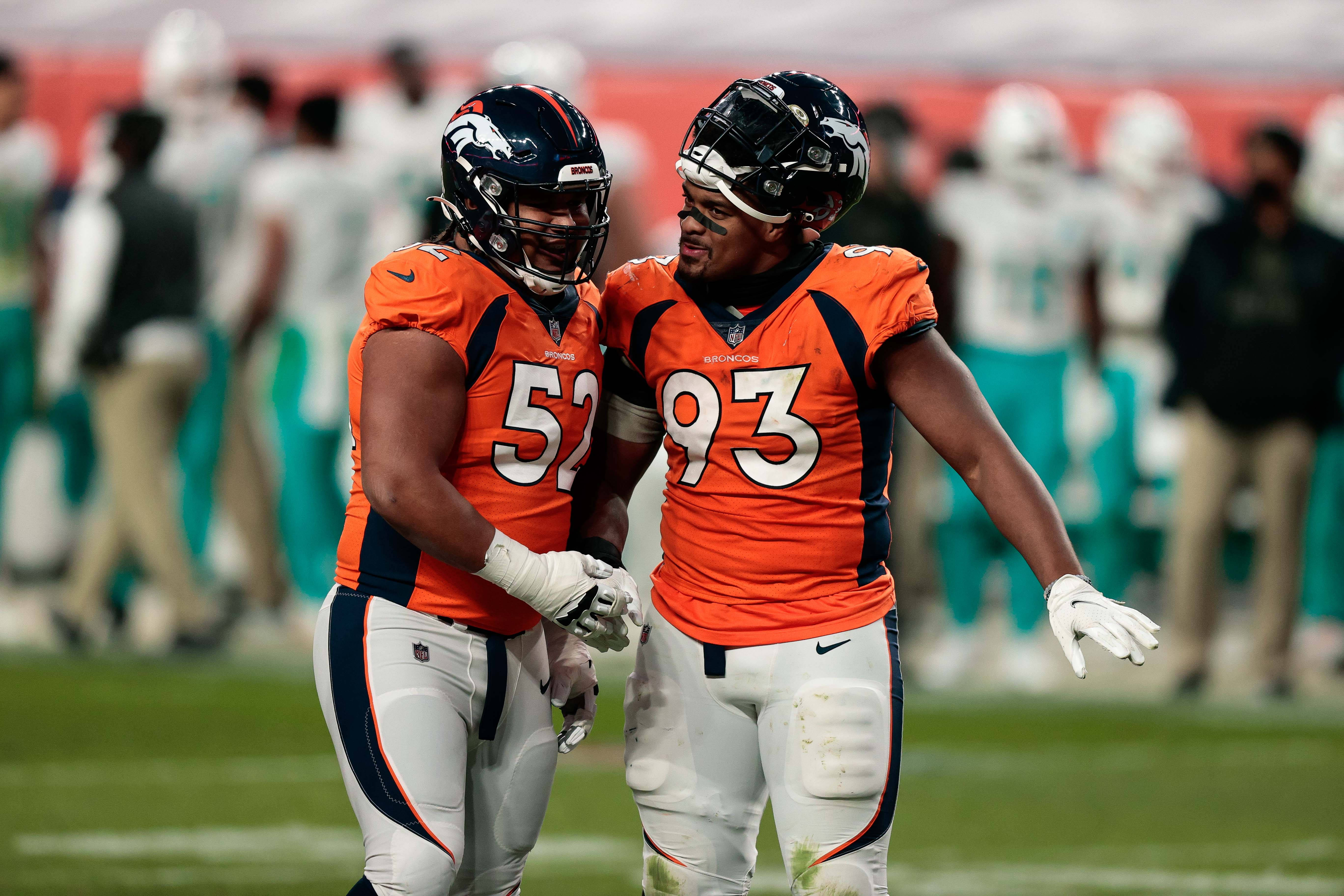 Initial Grade: B+
2022 Grade: C+
Muti was hailed as one of the biggest steals in the 2020 NFL Draft when the Broncos nabbed him in the sixth round. He was viewed as an extremely powerful and talented guard who had his collegiate career sunk as a result of injury.
In Denver, Muti stayed healthy and was a high-end reserve option, but never developed into the starting-caliber lineman some had hoped he would. In a different offensive system, that developmental dream might stay alive, but his cement shoes and T-Rex arms will probably prevent Muti from achieving success in Hackett's offense.
Round 7, Pick 252: Tyrie Cleveland, WR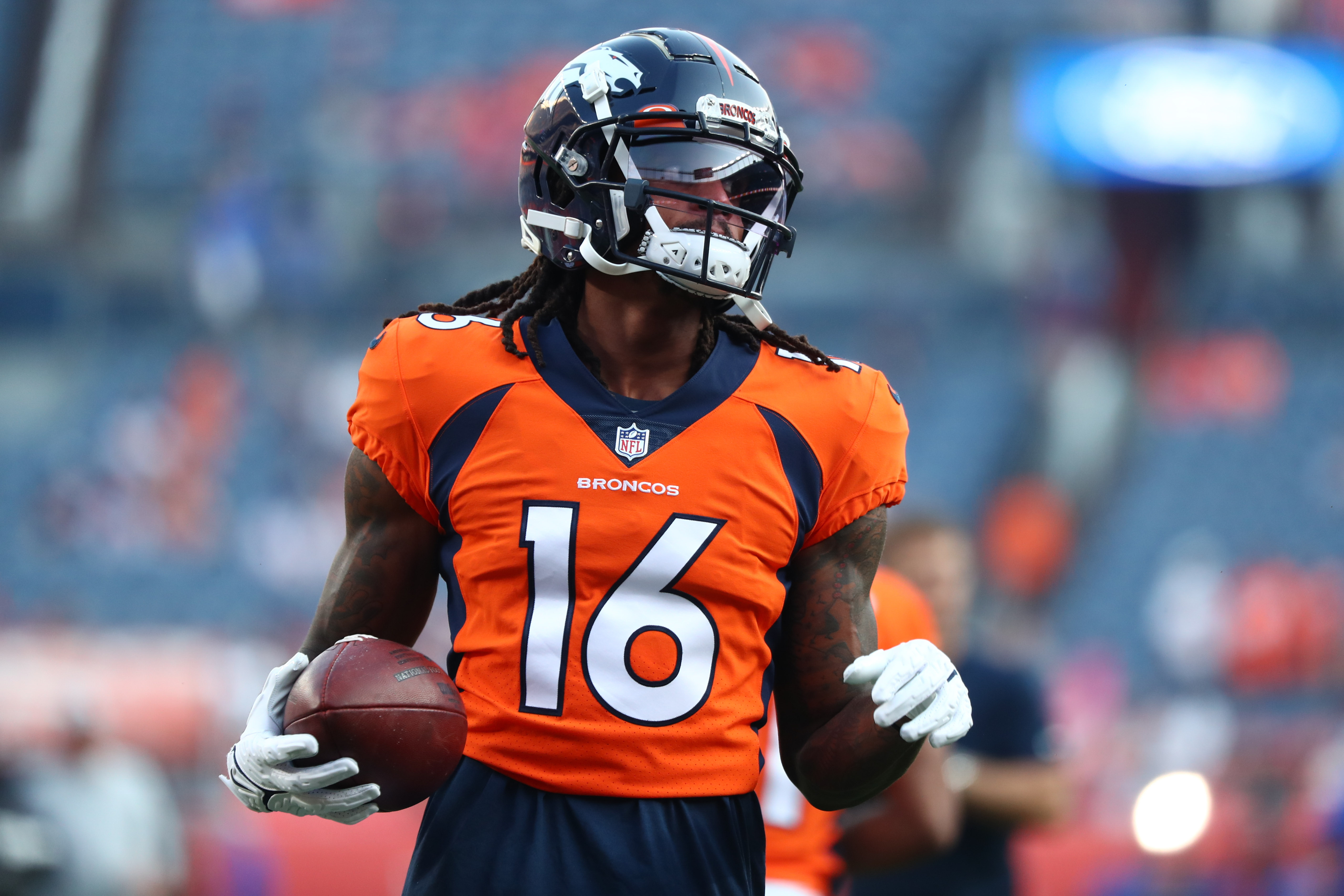 Initial Grade: B
2022 Grade: C+
The Broncos took a flier on Tyrie Cleveland's rare traits, and it was a fine swing to take. Cleveland has been a fine special teamer and towards the end of 2020, flashed some nice upside as a receiver. Unfortunately, he couldn't build on that showing in the subsequent training camp, and his role shrunk back down. He's a long shot to make the final roster.
Round 7, Pick 254: Derrek Tuszka, EDGE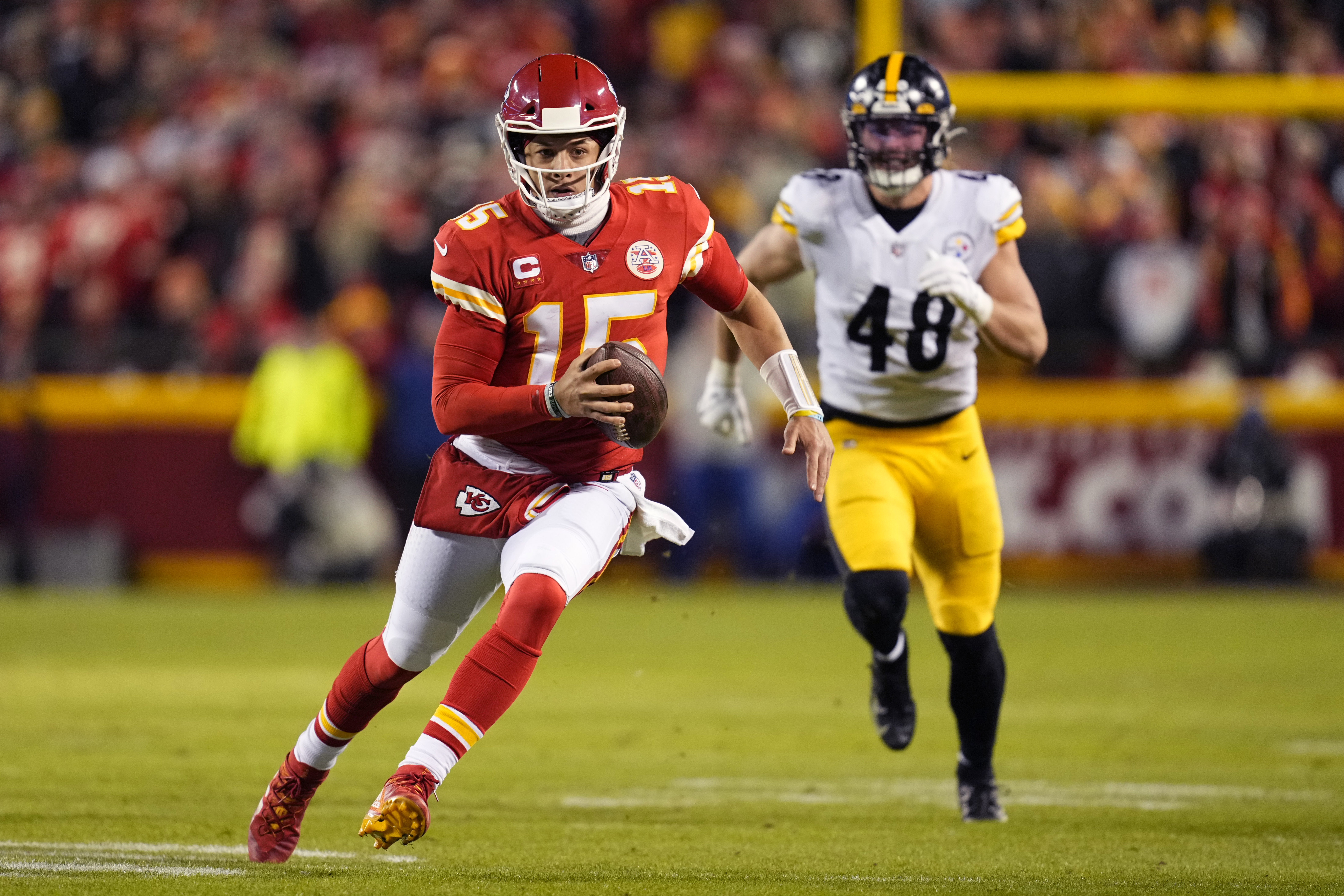 Initial Grade: B
2022 Grade: C
Derrick Tuszka spent some time on the Broncos and even saw the field some in 2020, but the team quickly moved on from him and he's now with the Pittsburgh Steelers.
This is fairly typical of a draft pick this late, so it's hard to knock it from a grading perspective. The curve here is generous.
Final Thoughts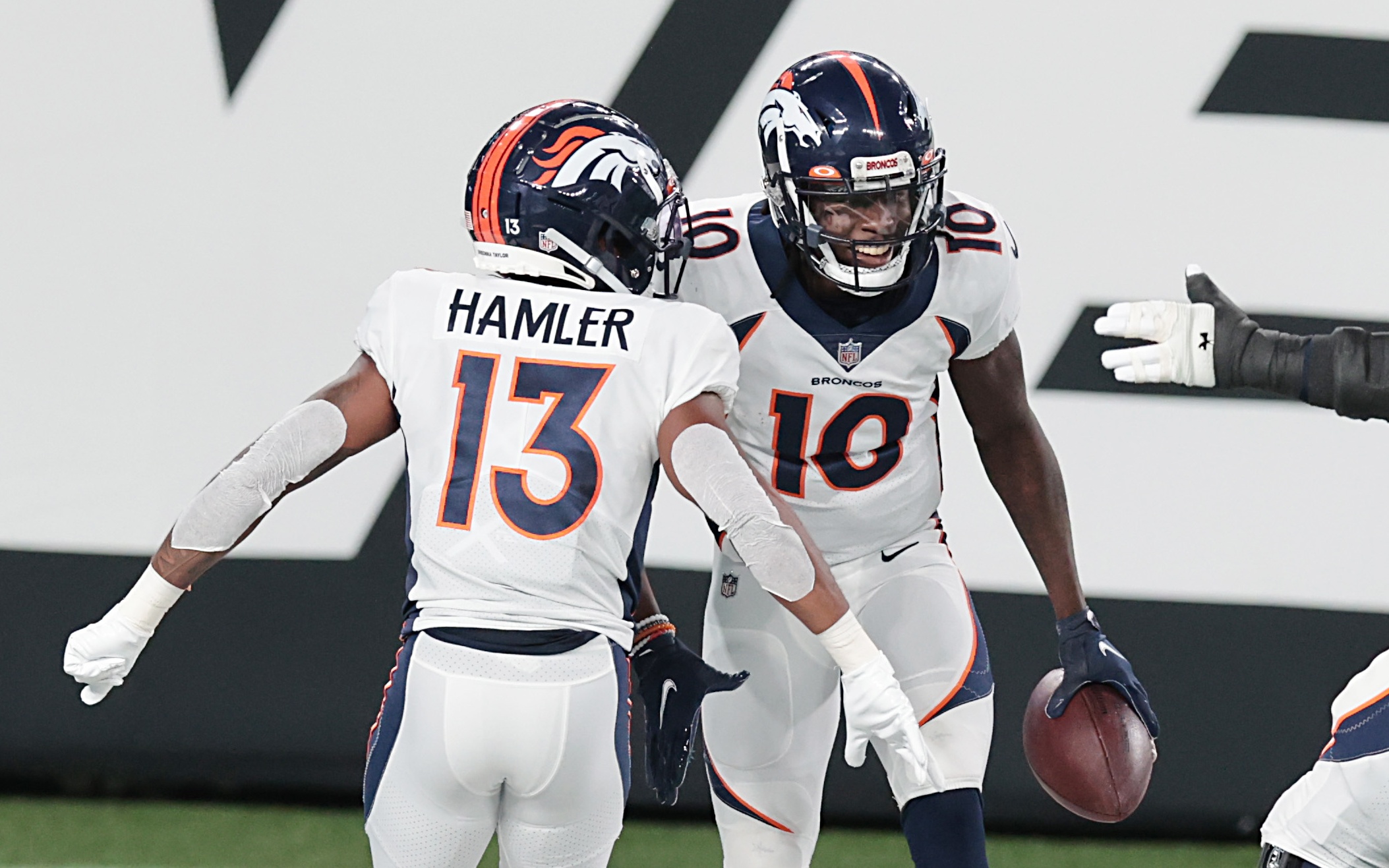 The story of the Denver Broncos' 2020 class is a pretty sad one overall, but it hasn't been written in stone yet.
Jeudy has the talent, and is now finally in a situation to live up to his top-15 billing. Hamler was set to look like a quality second-round pick, before suffering a gruesome injury, and the early reports surrounding his return have been promising. Ojemudia and Agim could both be key defensive cogs, either this season or next. Okwuegbunam's a dangerous pass-catcher, whose success helped the Broncos to acquire Russell Wilson.
With all that said, this draft class has failed to live up to expectations so far and has been fairly disappointing. Be a little patient before finalizing your opinions though.
Initial Grade: A-
2022 Overall Grade: C-