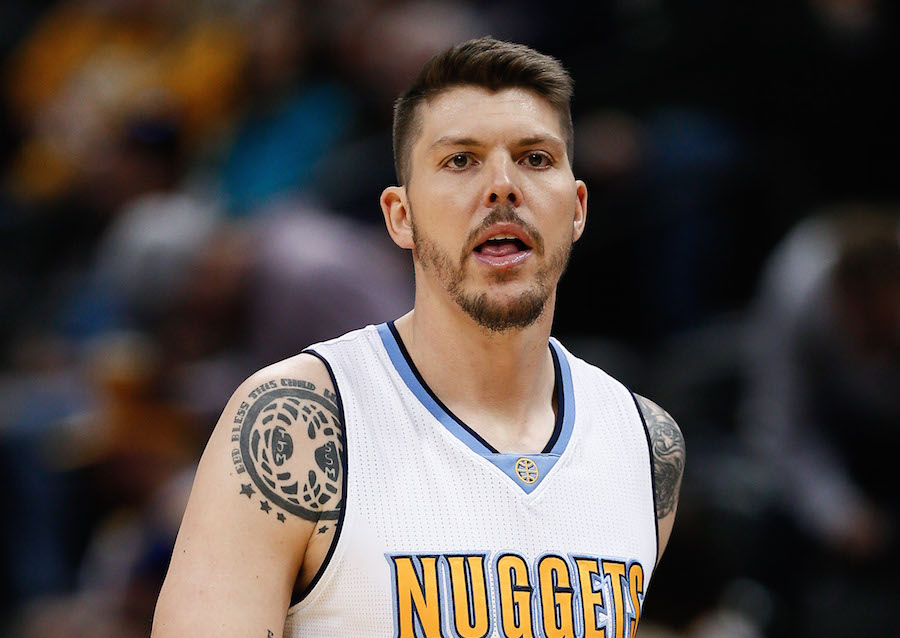 The Denver Nuggets' re-signing of Mike Miller is a wise choice.
Two years ago, the Nuggets had one of the most toxic locker rooms in the league. Then last season, in Miller's first year, Denver's locker room was arguably one of the best. Guys respected each other, listened to each other, and Miller (along with head coach Michael Malone) was the epicenter of it all. Now, he's back to continue that trend.
"Last season," the Nuggets said in a press release, "Mike made a major impact on our young core and we look forward to continuing to have his veteran leadership both on the court and in our locker room."
Miller may have only played 373 minutes last season, but the respect of the 16-year veteran was well received by Denver players and staff.
"He exemplifies what it means to be an ultimate teammate and professional," the Nuggets said.
Miller confessed his excitement at the new deal and the chance to lead Denver back into title talks.
Excited about the process to build a championship culture w/ the @nuggets. #Culture #Leadership #YoungNuggets https://t.co/l1zfuvTp09

— Mike Miller (@MikeMiller_13) July 21, 2016
When the Nuggets pursued Dwayne Wade this offseason, Miller was the only player to go to New York and meet with the 12-time All-Star. Although unsuccessful, Denver made an impact on Wade to the point that the three-time champion tweeted a note of respect to the organization. 
Nine Nuggets will become free agents in the next two years, and having Miller around will ensure that Denver has a respectable chance of landing a big name, just like they almost did with Wade.
Miller has become the franchise's ambassador, if you will. He's the promotor that says, "We have a legitimate team, you should come here and here's why."
Although it didn't work with Wade, this re-signing gives him more chances to bring big names into the Nuggets organization and make them a contender again.
He may not be the biggest producer on the court, but when it comes to brewing positive locker room chemistry, Mike Miller is your go-to guy.