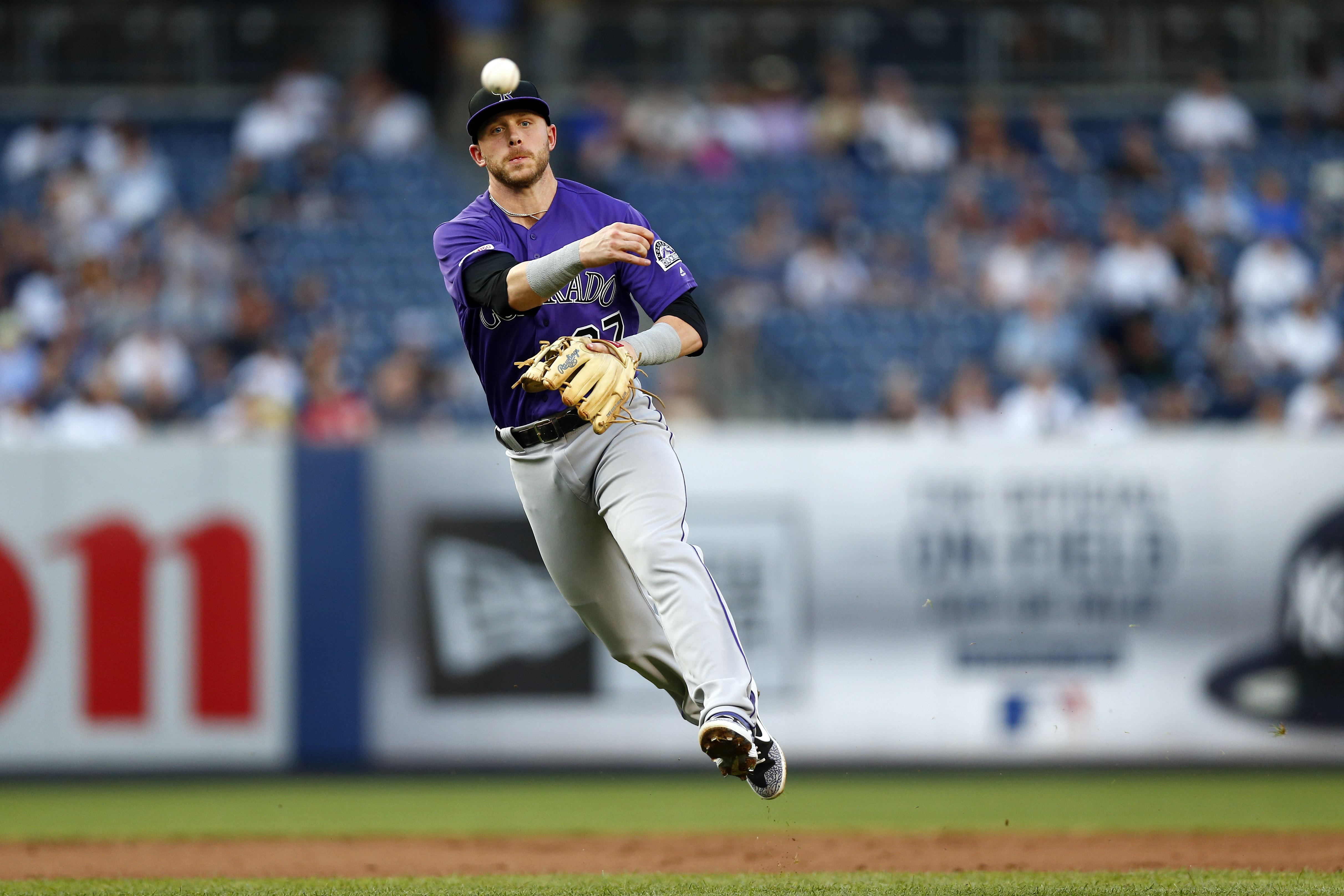 Why would you go to Coors Field this summer?
(Note: This is not a question designed to check the local pulse of all things COVID-19; it's not a question for the summer vacationer who will spend two days in Breckenridge, $250 at the outlets in Silverthorne, and nine glorious innings at one of the prettiest parks in the majors. It's designed to ask you – in normal circumstances – why you would go…)
Perhaps, a better way to ask the same question in a different way: Why would you not go to Coors Field this summer?
There are two kinds of factors involved in answering this question: Beer or Baseball?
The stadium is the same. The fireworks will be as bright as you remember. The sunsets spectacular, per usual.
But, the Rockies aren't winning the division anytime soon (as if that needs to be said pertaining to a franchise that's never won the NL West). The Rockies likely won't be all that entertaining (these sluggers are not making anyone forget the Blake Street Bombers).  The pitching at Coors Field could be non-existent – as in, worse than usual.
So, the question is really whether you're going to a bar or to a baseball game.
Let's eliminate the bar. You up for watching this baseball team?
At current, there's only one legitimate reason to watch the Colorado Rockies this summer, and his name is Trevor Story. Win, lose or draw, Story is worth the price of admission. Story can flash the leather. Story can go deep – really deep – and hit for average. He's also under contract with the Rockies at least through this season. For what it's worth, Jeff Bridich and Dick Monfort have control over Story's situation for the moment (let's not even bother worrying about Story's status as a free agent following he 2021 season).
Sure, there will be the occasional "other" reason to watch. An aging Charlie Blackmon will undoubtedly provide entertaining moments. Perhaps another Daniel Bard-type story will emerge. But by in large it's Story who serves as the team's only "guaranty." In other words, it's a safe bet that that if you're headed to the ballpark and Story is in the lineup, you'll see something worth watching.
I'd pay to watch Trevor Story – knowing the Rockies are going to lose, knowing the Rockies aren't going anywhere, knowing that no matter how Story plays, the Rockies have too many holes to make too much noise. I'd go to watch him regardless of all that. Trevor Story is an Oscar winning actor who's been cast in a junior high school play. There's no doubt, it's a sad, sad situation. And while the Rockies may not like the word, the situation is probably best defined as a "rebuild."
Remember "Todd and Toddlers"? That was the Rockies' identify when Todd Helton was the team's only player worth watching for a few seasons in the early to mid-2000s. Helton was surrounded by young, no-name, could-be's and won't-be's, but still commanded the attention of smart baseball fans. That's essentially the role Story is about to play.
The Rockies have wisely said (publicly) that there will be no talk of trading Story at this juncture. Even Jeff Bridich knows that Story won't be here for long once he has the choice, so the only way to get anything back would be to trade him while the team still can. In reality, the most-leverage the Rockies possess will be closer to the trade deadline on July 31st.  If they're smart (and we know they're not), that's when we'll be saying goodbye to Story. In the meantime, we'll be able to watch the only position player in Colorado worth watching on a daily basis.
When spring arrives in LoDo, and assuming we'll be allowed back in the ballpark, plan on having one last reason to care about the Rockies for four months.
After that, Coors Field will become a bar and only a bar.