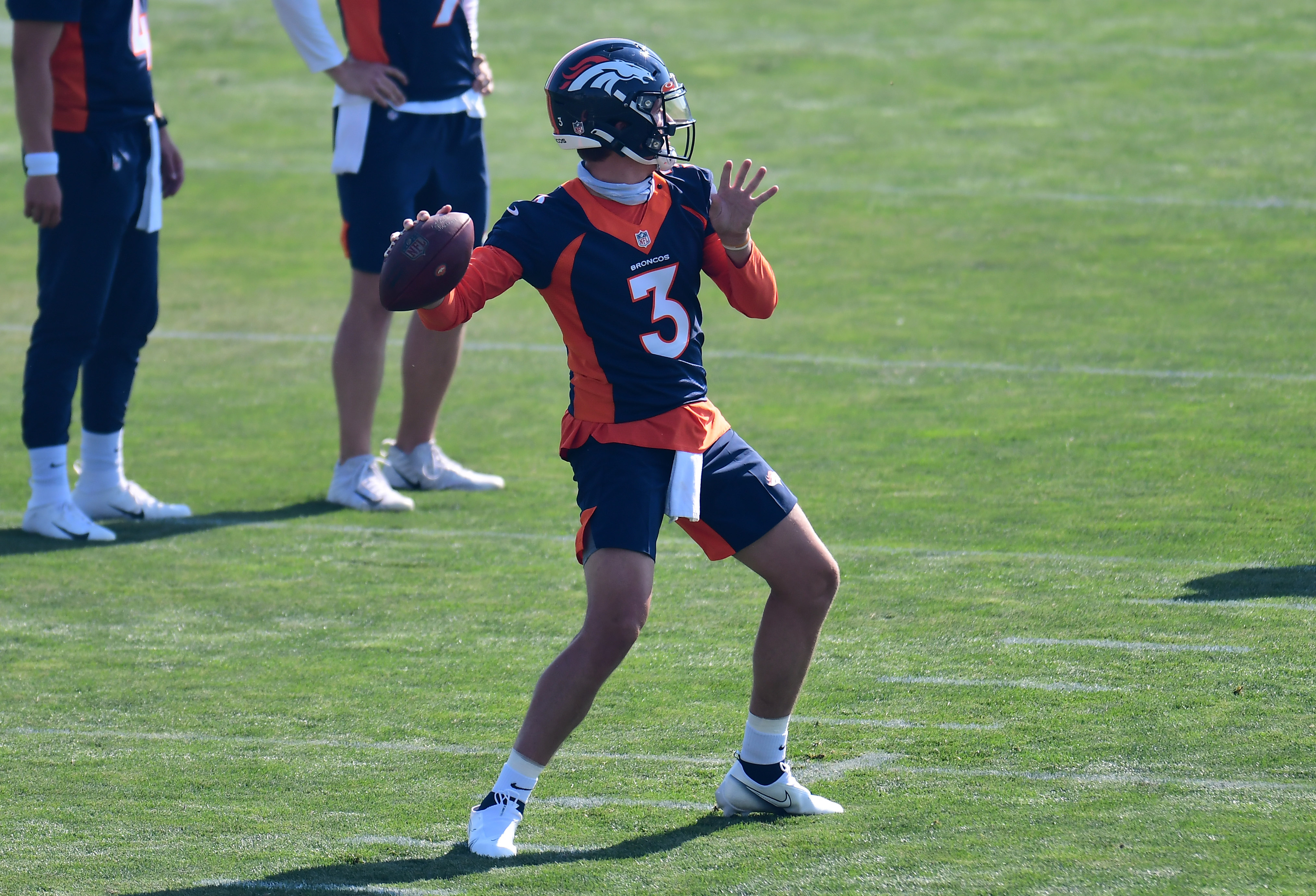 The Denver Broncos went through an easy Monday in practice, often playing the scout team against the offense as strategy was the main focus.
Naturally, things looked good for the Broncos on offense as Noah Fant and Jerry Jeudy caught several passes from quarterback Drew Lock. Newcomer Cody White also was folded into the action and Denver found creative ways to get depth guys action on the field.
On the latest Broncos Blitz podcast, host Ronnie Kohrt goes over the day at practice, including a big season-ending injury and every Monday goes over the questions from Broncos Country on Twitter.