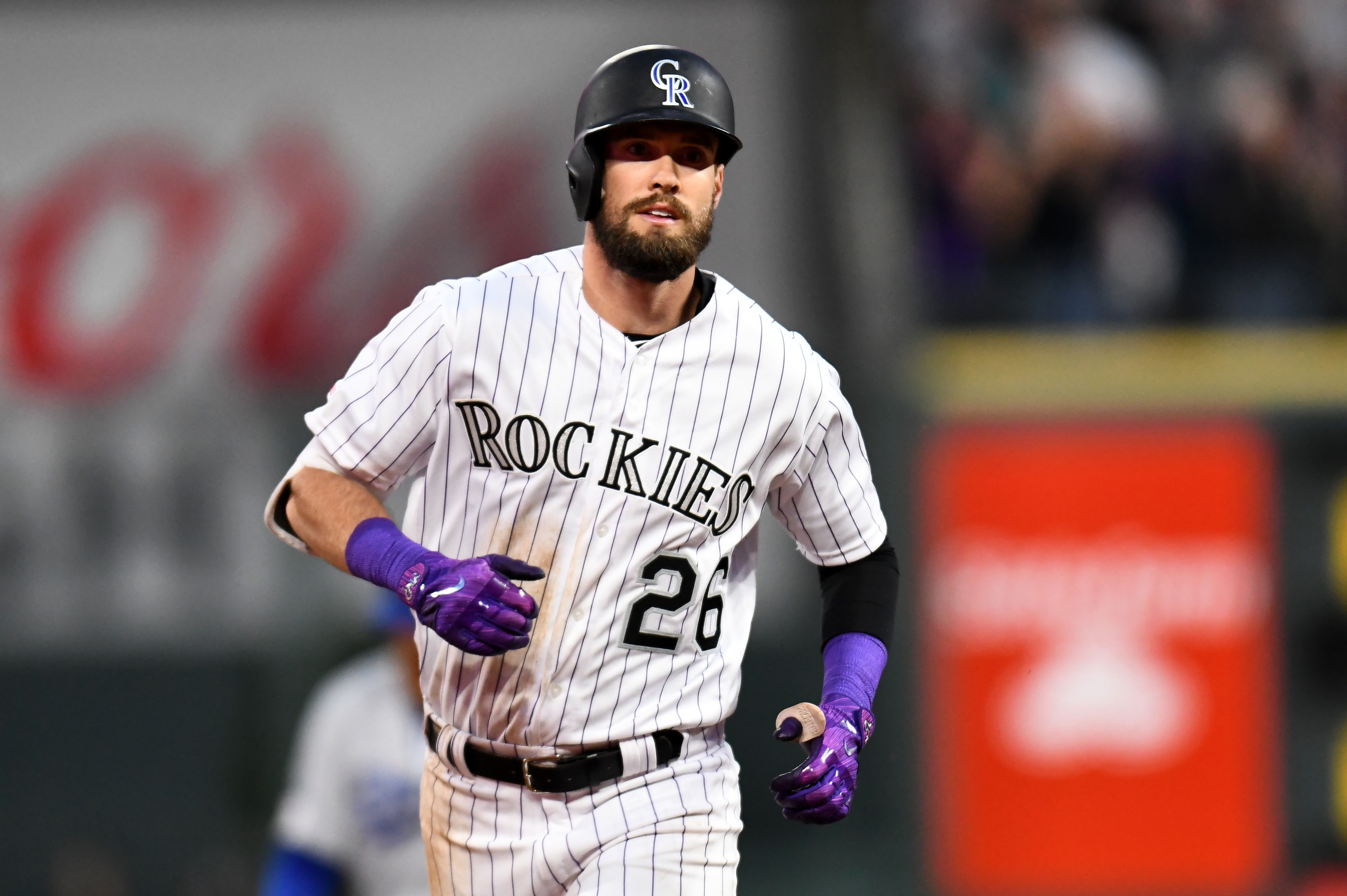 For the Colorado Rockies, it appears that when it rains, it pours. In the midst of a three-game win streak, the club activated both Ryan McMahon and David Dahl from the 10-day injured list, bolstering their recently-rejuvenated offense.
The two were both lost to injuries earlier this year, with McMahon falling prey to an elbow sprain, Dahl to a core injury.
Prior to his injury, Dahl was the leading hitter of the Rockies, slashing .343/.385/.629, with his batting average and slugging percentage still residing as the top marks on the team. He was also able to belt a pair of home runs.
McMahon, though struggling in the early portion of the year, was named the club's best player in Spring Training, overtaking Garrett Hampson for the second base job. With Daniel Murphy still out, he figures to slide in at first, with Hampson getting time at second.
In their stead, the Rockies called up several players, including Yonathan Daza and Josh Fuentes who were both optioned back to Triple-A Albuquerque with Thursday's activations.
Fuentes was able to register 18 at-bats filling in for the departed Rockies, a span in which he tallied a pair of hits. Daza went hitless in his 11 at-bats, but was able to flash the leather in the outfield:
DIVING CATCH DAZA @Rockies LF Yonathan Daza makes a spectacular diving catch to close out the inning! pic.twitter.com/9SQhc3UFFe

— FOX Sports: MLB (@MLBONFOX) April 13, 2019
The team is entering a four-game series against the Philadelphia Phillies, an offensive force in the early going, signaling their pair of returning lefties will be needed. A subsequent series against the Washington Nationals only magnifies the need for runs.
Tyler Anderson is also slated to come back soon, with the final game of the series likely being his first start back. Chris Iannetta continues to nurse a right lat strain that he suffered against the San Francisco Giants.