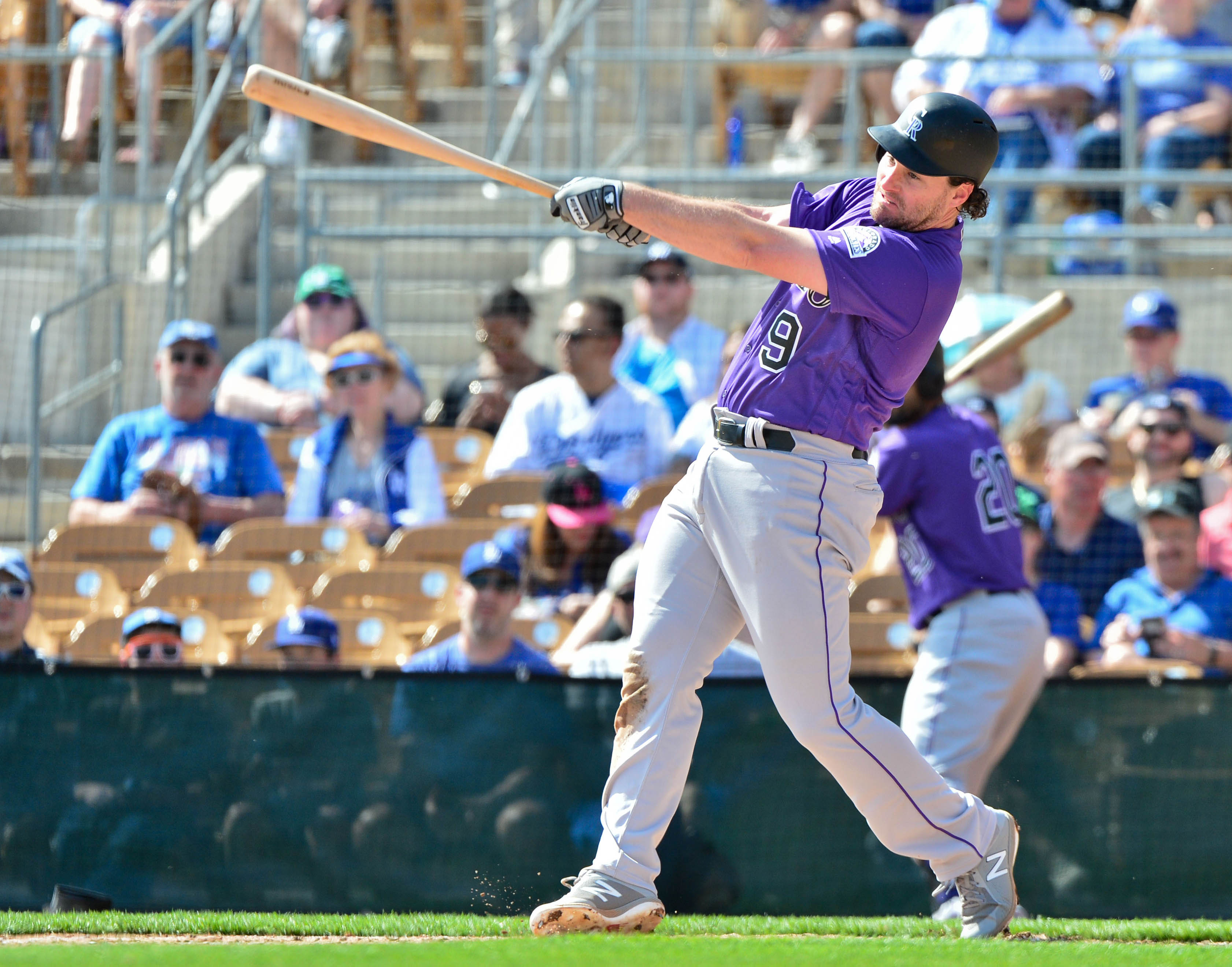 The Colorado Rockies may be without Daniel Murphy and Jake McGee for the foreseeable future.
Murphy, 34, was officially placed on the 10-day injured list on Monday with an avulsion fracture of the left index finger. However, Rockies manager Bud Black stated on Tuesday that Murphy will likely be out for at least a month.
"Not sure whether there's going to be surgery or not. There (are) a couple different courses of action that probably lead to the same timetable," Black said on MLB Network radio. "So, with Daniel, we're going to have to be patient."
Murphy signed a two-year contract in the offseason and is expected to be the team's primary starting first baseman in 2019. More than his glove – Murphy is known for his abilities at the plate. In a slim sample size so far, Murphy has one hit in 10 at-bats with the Rockies.
Utility infielder Pat Valaika was recalled from AAA-Albuquerque in Murphy's place. With Valaika on the roster, the Rockies will likely rely on him and Garrett Hampson to handle second base duties. Ryan McMahon and Mark Reynolds will then pick up the slack at first base.
As for McGee, it's the 10-day injured list for him as well, due to a left knee sprain. The knee was injured on Monday in the eighth inning against the Rays, and in limited work he's compiled three strikeouts while giving up two hits in 2.1 innings this season.
The move to the injured list for McGee means a chance for Carlos Estevez to shine at the Major League level. Estevez has been down in Triple-A Albuquerque, with a 1.08 ERA in 8.1 innings worked. The 26-year old has given up five walks while striking out 13 so far this season at the Triple-A level.
The Rockies and Rays will play game two of a three-game series, Tuesday night. After starting the year with back-to-back victories, Colorado currently finds itself in the midst of a three-game losing streak.