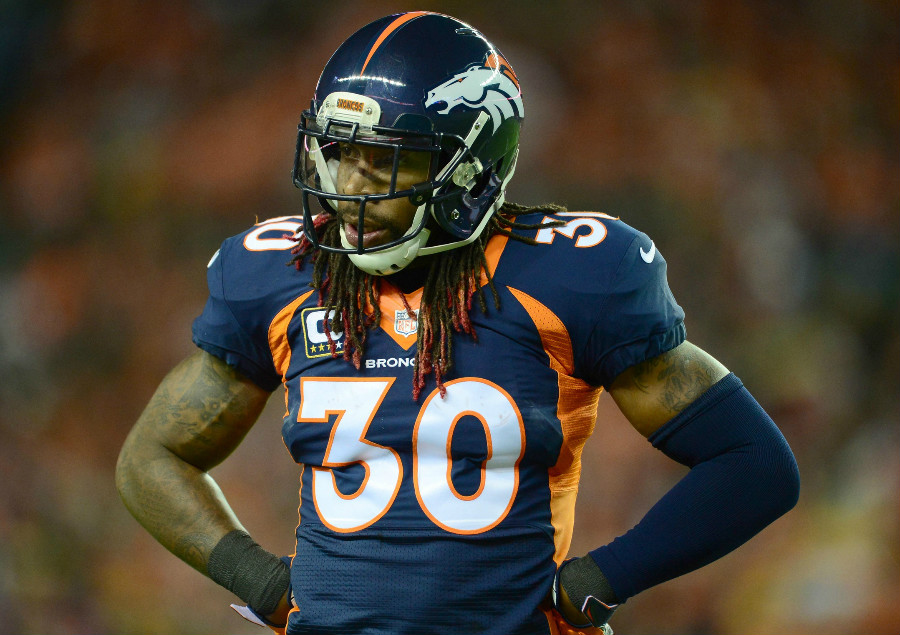 One step forward and two steps back, right? Well, in the Broncos case, it's probably one player returns and two players leave, but you get the point.
After hearing that John Elway opened up his pockets to match C.J. Anderson's offer sheet from the Miami Dolphins, we've now learned that both starting left tackle Ryan Harris and special teams extraordinaire David Bruton will be leaving Denver this offseason.
For Harris, he'll be headed to Pittsburgh, where he'll play as a swing tackle for the Steelers.
Steelers have agreed to terms on a 2yr deal with tackle Ryan Harris. That takes them out of the Russell Okung/Kelvin Beachum market

— Jason La Canfora (@JasonLaCanfora) March 15, 2016
It shouldn't come as much of a surprise, though. With both Ryan Clady and Ty Sambraillo returning from injury this season, and the signing of Donald Stephenson, it would have been highly unlikely that Harris would have retained his starting role.
The loss of Bruton was a bit less expected.
IT'S OFFICIAL: #Redskins sign free agent safety David Bruton.

Read more about the move: https://t.co/xp1kIPVQaw pic.twitter.com/oBhDhmSWCy

— Washington Redskins (@Redskins) March 15, 2016
Redskins signed S David Bruton. Source says the deal is worth $9m over three years with another $1.5m in incentives.

— Mike Garafolo (@MikeGarafolo) March 15, 2016
Of all the guys to leave Denver in the last two weeks, this one might sting the most. While Bruton was never the most dominant or impactful defensive player, he's been a Bronco through and through for his entire tenure. In fact, the only Bronco that had been on the team longer than he has was Ryan Clady.
For years, Bruton served as Denver's special teams captain, but when he got the opportunity to play heavy minutes on the defensive side of the ball last season, he shined. And as every Broncos fan will remember, he even played an entire game with a broken leg.
Maybe the Broncos simply couldn't afford Bruton, and that would make sense. Still, No. 30 will be missed.