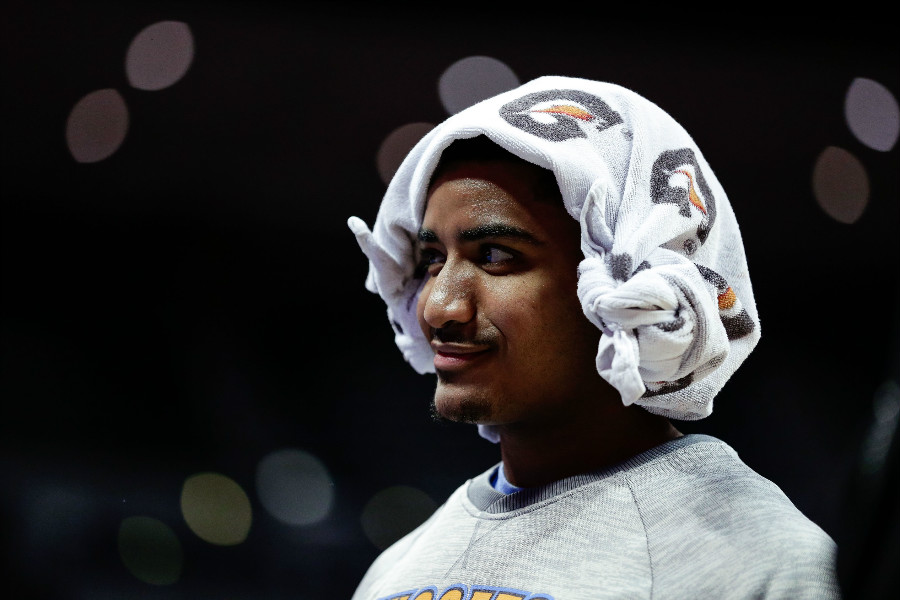 The Denver Nuggets got some good news regarding junior guard Gary Harris this morning. Harris, 22, is available to play for the Nuggets for the first time this season, Christopher Dempsey of the Denver Post reports.
Harris had been sidelined since October 3 with a tear to a muscle in his groin area. Initially, it was believed that Harris would be good to go come opening night, but the Nuggets opted to take a couple extra days as a precaution so that Harris hopefully does not re-injure that same muscle when he hits the hardwood again.
At this point, Harris will be available in a limited capacity, expecting to see between 15 and 20 minutes of action in Detroit.
"If we can Have Gary Harris out there 15-20 minutes, I think that helps us," head coach Michael Malone told Dempsey this morning.
Harris is one of the squad's best and most effective players. The team is currently shuffling around their rotations to cope with the injuries they have been plagued with so far, but getting Gary Harris back on the court will surely impact the Nuggets in a great way moving forward.