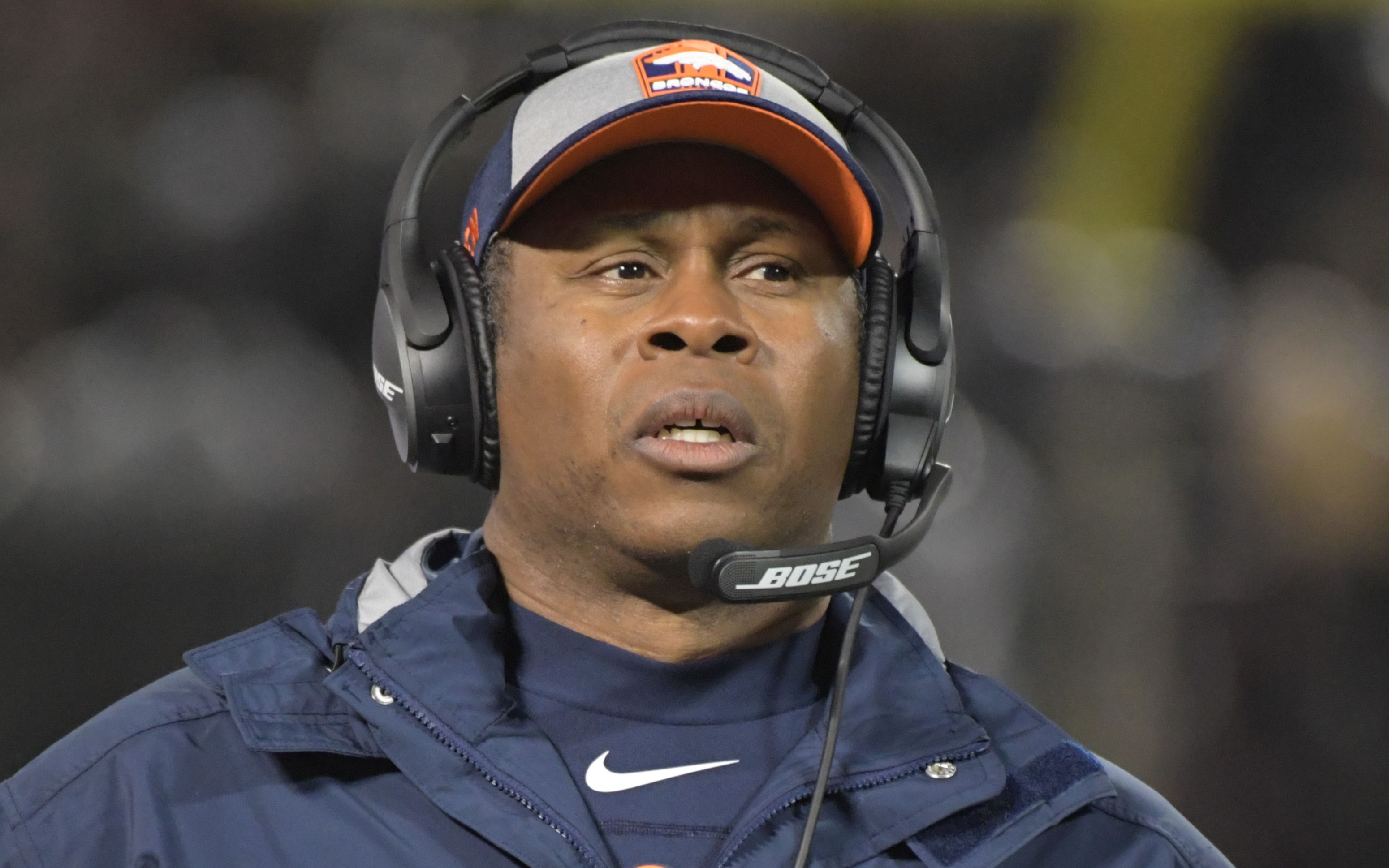 In the wild world of the NFL, one never knows what could happen next.
Rewind to a year ago, and it seemed highly unlikely that Vance Joseph would be kept on to continue coaching the Denver Broncos. That's exactly what happened, though, and John Elway "slept on it" and kept him around for a second season.
Like deja vu all over again, Broncos fans and media members are expecting Joseph to be fired at the conclusion of this season, which comes to an end today with the Los Angeles Chargers in town. But, what if Joseph wasn't fired and retained for a third season?
That's what Ian Rapoport is suggesting, and if Joseph is somehow kept on as the Broncos head coach, Gary Kubiak could become his offensive coordinator:
From @gmfb Weekend: #Broncos coach Vance Joseph is likely coaching his last game, but if not… John Elway may ask Gary Kubiak to be his OC; Meanwhile, #Bucs coach Dirk Koetter is expected to be doing the same, though no firm word on that. pic.twitter.com/LW928FrwfP

— Ian Rapoport (@RapSheet) December 30, 2018
The likelihood of either Joseph being retained or Kubiak — who had to step away from coaching due to serious health concerns — would become the team's offensive coordinator, are each slim on their own. But for them both to happen? That's seemingly a 1:1,000,000 chance.
Would Broncos fans welcome Kubiak back as the offensive coordinator? It seems likely. He can't do a worse job than Bill Musgrave has done this season, running it far too few times with Phillip Lindsay (before he was injured) and failing to adapt the offense to Case Keenum. On top of those blunders, Musgrave has been tipping his play-calling depending on which player has been in the backfield.
Kubiak's play-action based offense would likely help Keenum, who's a much better quarterback when he's on the move. But, is Kubiak healthy enough to coach once again? And even if he is, and even with all the love Broncos fans have for him — leading Denver to that Super Bowl 50 win — would having him back as OC be worth another season with Joseph in charge?
In all likelihood, Joseph is coaching his last game in Denver today, no matter the outcome. But, stay tuned to what happens next, because it could end up being a surprising ending — or continuation — of this saga.