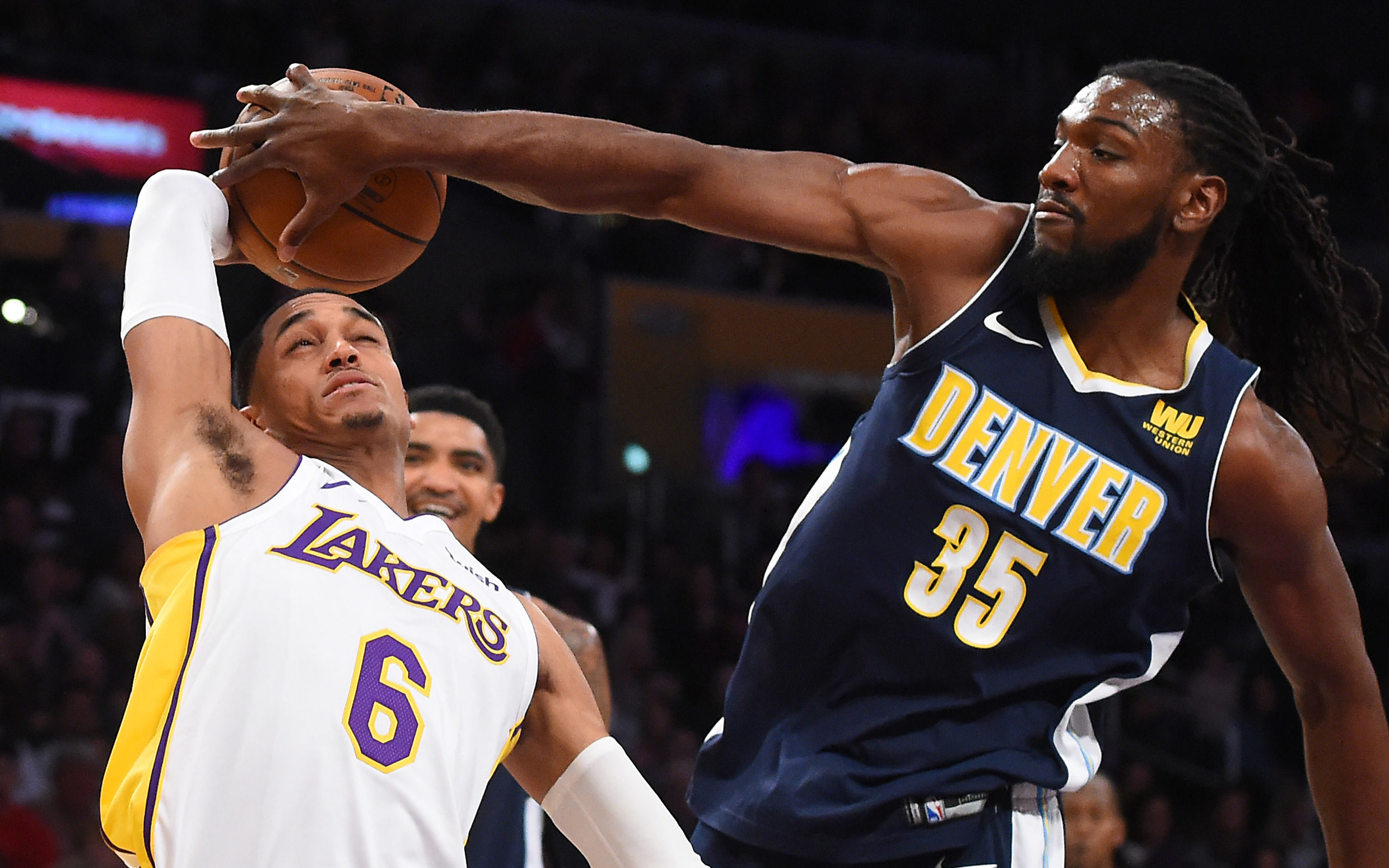 According to Tim Bontemps of the Washington Post, the Denver Nuggets and Los Angeles Lakers "are discussing a potential deal" that is centered around the Nuggets shedding salary while also sending a first-round pick to the Los Angeles Lakers. That pick would help the Lakers put together a trade package to acquire Kawhi Leonard from the San Antonio Spurs.
Here is the full excerpt from Bontemps' story for the Washington Post.
"In an attempt to sweeten the pot, multiple sources said the Lakers and Denver Nuggets are discussing a potential deal that would see Los Angeles take back bad money for a draft pick. The Nuggets, who will be deep into the luxury tax after re-signing restricted free agent center Nikola Jokic next month, have about $34 million in expiring contracts for Kenneth Faried, Darrell Arthur and Wilson Chandler to send out in possible deals."
With Nikola Jokic getting his max contract very shortly and Gary Harris' contract extension kicking in once the NBA calendar flips to a new year on July 1st, the Nuggets are looking at being somewhere around $10 million into the luxury tax prior to attempting to keep Will Barton, who is an unrestricted free agent, and Torrey Craig, who is a restricted free agent. For Denver to even retain their own players without accumulating a massive tax bill, they need to move at least one of Wilson Chandler, Darrell Arthur, or Kenneth Faried.
This proposed deal does make sense for Denver, but assisting the Lakers in their potential acquisition of Leonard — a trade that could lure LeBron James to the Western Conference —  is a tough pill to swallow.