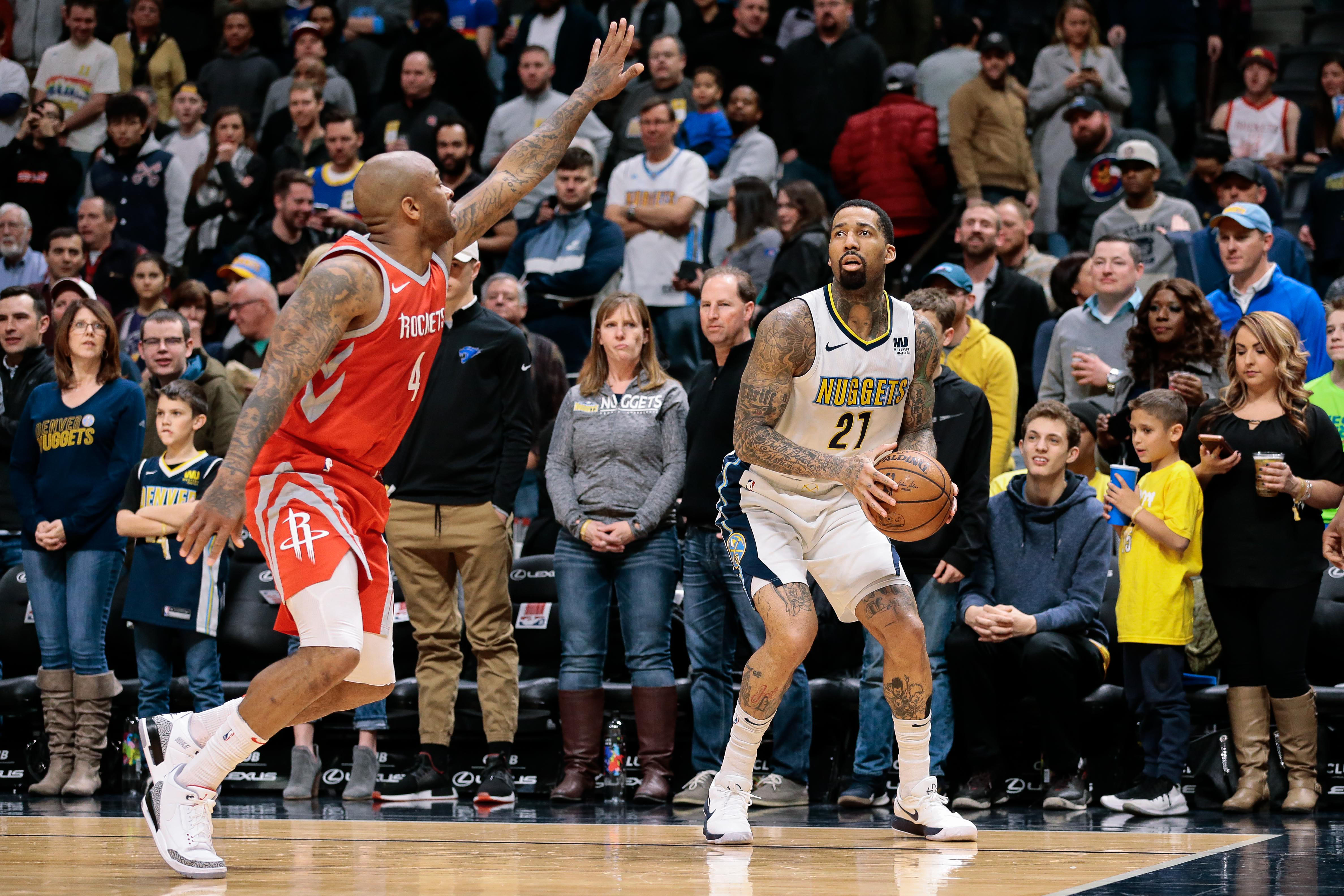 According to Rockets Wire Insider Kelly Iko, the Houston Rockets are interested in Denver Nuggets forward Wilson Chandler.
It has been known that Chandler is available via trade as the Nuggets look to dump salary and the Rockets now have a need on the wing. After former Rocket Trevor Ariza signed a one-year deal with the Phoenix Suns, Houston is looking for a replacement, and Chandler could fit that bill.
After exercising his $12.8 million player option last Friday, Chandler is now on a one-year deal and would be a huge boost to a Rockets team that missed the NBA finals by one game last season.
As Iko notes, this isn't the first time the Rockets have tried to acquire Chandler as they also tried to acquire him before the trade deadline last year. According to Iko, "Chandler, who previously played for Rockets head coach Mike D'Antoni in New York, was a target for Houston during last year's trade deadline, although a deal with Denver never materialized."
In an attempt to cut salary for luxury tax purposes, moving on from Chandler's $12.8 million could be big for the Nuggets. It would also pave the way for Will Barton to be the starting small forward of the Nuggets going into next season. According to ESPN Insider Chris Haynes, Barton's long-term contract is expected to come with a promotion to starting small forward, and moving on from Chandler would certainly pave the way for that to come to fruition.