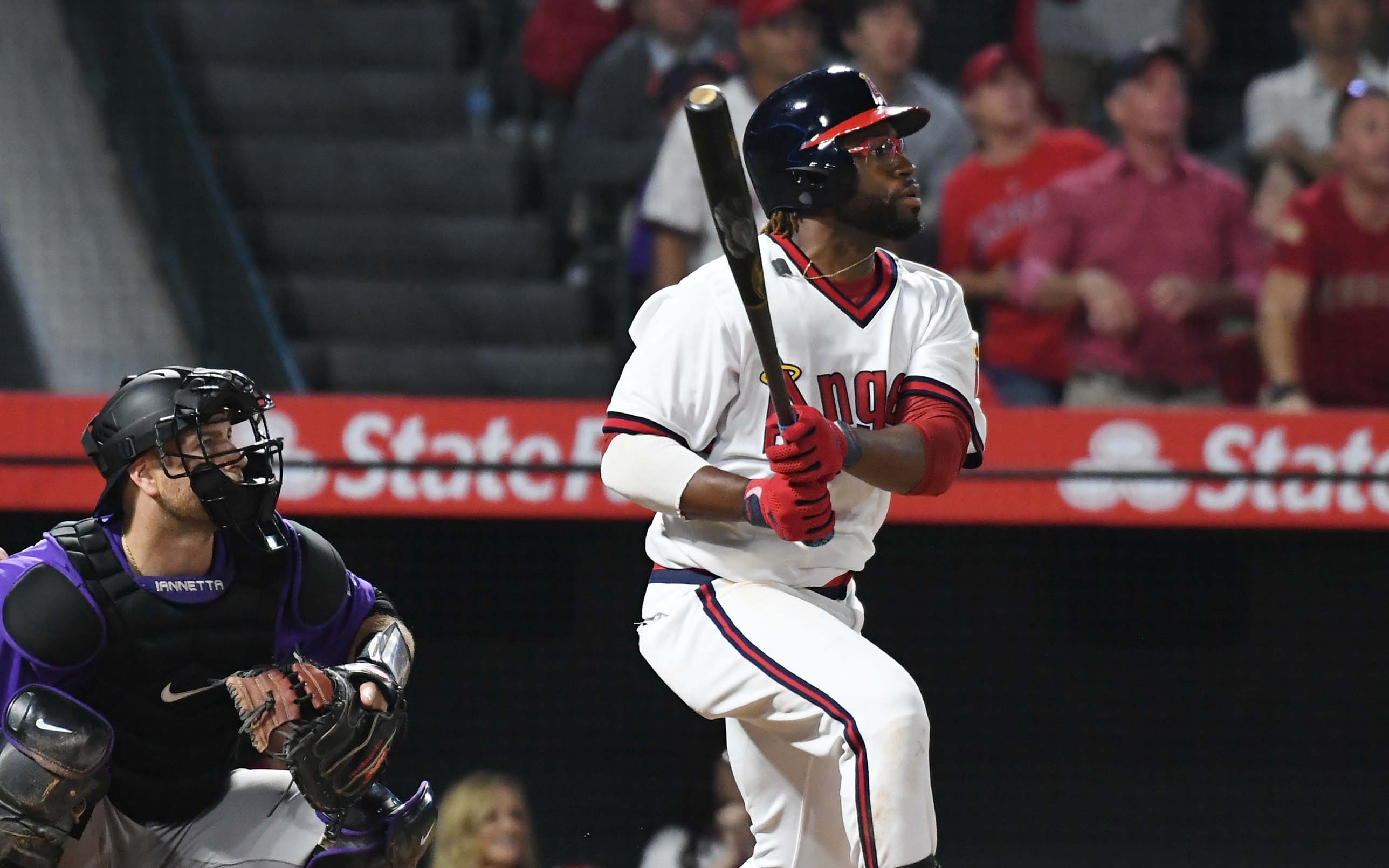 The Angels were blessed in the bottom of the eighth on Monday.
Or, maybe, the Rockies were cursed.
Los Angeles batted around, forcing Adam Ottavino to throw 28 pitches and be pulled in favor of Seunghwan Oh as they walked four batters combined and gave up five runs to lose the game 10-7.
Even DJ LeMahieu's grand slam in the top of that pivotal eighth inning wasn't enough to lift Colorado to the win, pushing them ahead 7-5 at that point due to the complete and utter collapse of the Rockies bullpen pitchers late.
The Rockies started the game out on top, scoring a pair of runs in the third inning. Tony Wolters hit a solo home run and then, despite his grounding into a double play, Nolan Arenado managed to score Charlie Blackmon.
But in the fourth, Mike Trout singled to score one, and then Shohei Ohtani hit a three-run home run to push the Angels in the lead 4-2.
The Angels added another run in the bottom of the sixth when Trout hit a solo homer off Jon Gray. Besides that missed pitch, Gray went 6.2 innings pitched and gave up seven hits and five earned runs with a strikeout and the two homers.
In the seventh, Arenado again grounded into an out for an RBI, bringing the game to 5-3, LA.
But in the eighth inning, it was LeMahieu's time to shine. The first three batters of the inning all walked to load the bases, and after Charlie Blackmon popped out, LeMahieu hit the grand slam off reliever Jim Johnson to push Colorado back in the lead at 7-5.
The Angels weren't about to roll over and die, though. They loaded the bases with zero outs in the bottom of the eighth against Adam Ottavino, and started out manufacturing one run of their own with a sacrifice fly to make it 7-6 late.
Ottavino ended up going 28 pitches and was pulled in favor of Seunghwan Oh, with the bases loaded again and two outs in the eighth. Former Rockie Eric Young Jr. hit a single to score two and by the time the inning was over, Los Angeles had scored five runs to lead 10-7.
Noe Ramirez came in and worked a 1-2-3 ninth inning for LA as the Rockies lost in heartbreaking fashion, 10-7.
Colorado lost their second straight game, falling to 71-60, one game back of the Arizona Diamondbacks. They face the Angels in the second game of the series tomorrow night at 8:07 p.m. MST.