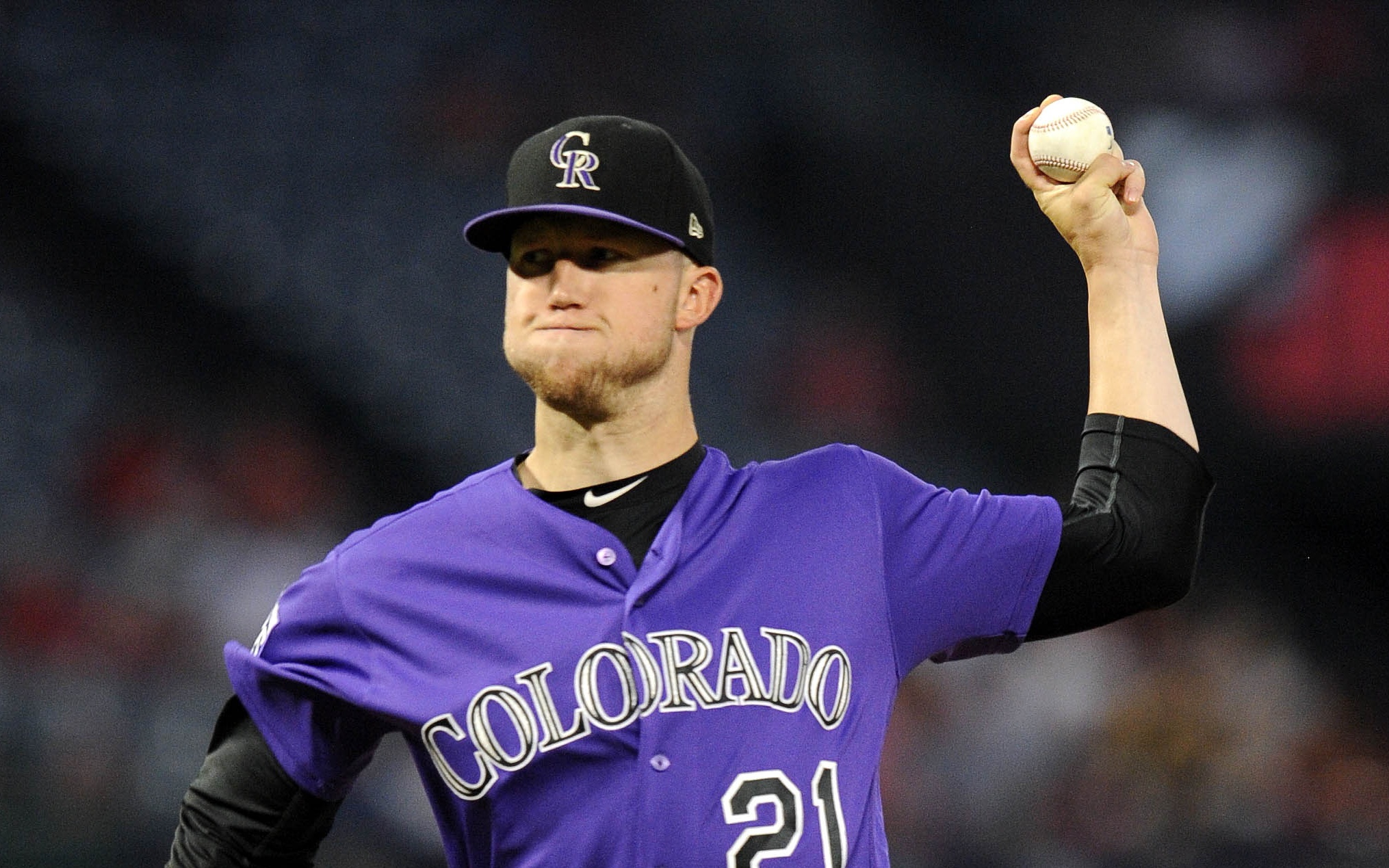 If you're a Rockies fan, you're probably a Kyle Freeland guy.
Freeland has arguably been Colorado's ace this year, and he helped lead the Rockies to a 3-2 win in Los Angeles to split the short, two-game series.
The Rockies starter worked into the fifth inning before surrendering a run, helping his team get the early lead they would never relinquish.
Carlos Gonzalez smashed a home run in the top of the first inning with Charlie Blackmon on base, giving the Rockies a quick 2-0 lead. That seemed to help Freeland get into a groove, allowing only five hits through five innings before the Angels finally scored their first run of the game.
Through six, Colorado led 2-1. And while Freeland pitched most of the game, it was a very different strategy for the Angels. Noe Ramirez only pitched that first inning, and in the seventh inning, they were onto their fifth pitcher in Ty Buttrey. Buttrey gave up an infield single to Trevor Story, who stole second base and tagged on a fly ball out to move up to third. Story ended up scoring on a sacrifice fly by Ian Desmond to push the Rockies lead to 3-1, middle 7th.
Freeland's day came to an end after six innings pitched, giving up the five hits and one earned run while striking out six. And Scott Oberg was able to keep the great pitching going, striking out two LA batters in the bottom of the seventh.
Oberg stayed in to work the eighth inning but allowed a runner to advance from second to third base with a wild pitch and one out. Then, Albert Pujols sent that runner across the plate with a sacrifice fly, bringing the game to 3-2, Rockies going into the ninth inning.
Wade Davis worked the ninth inning well and the Rockies held onto win.
Colorado improved to 72-60, a half a game behind the Arizona Diamondbacks in the NL West.