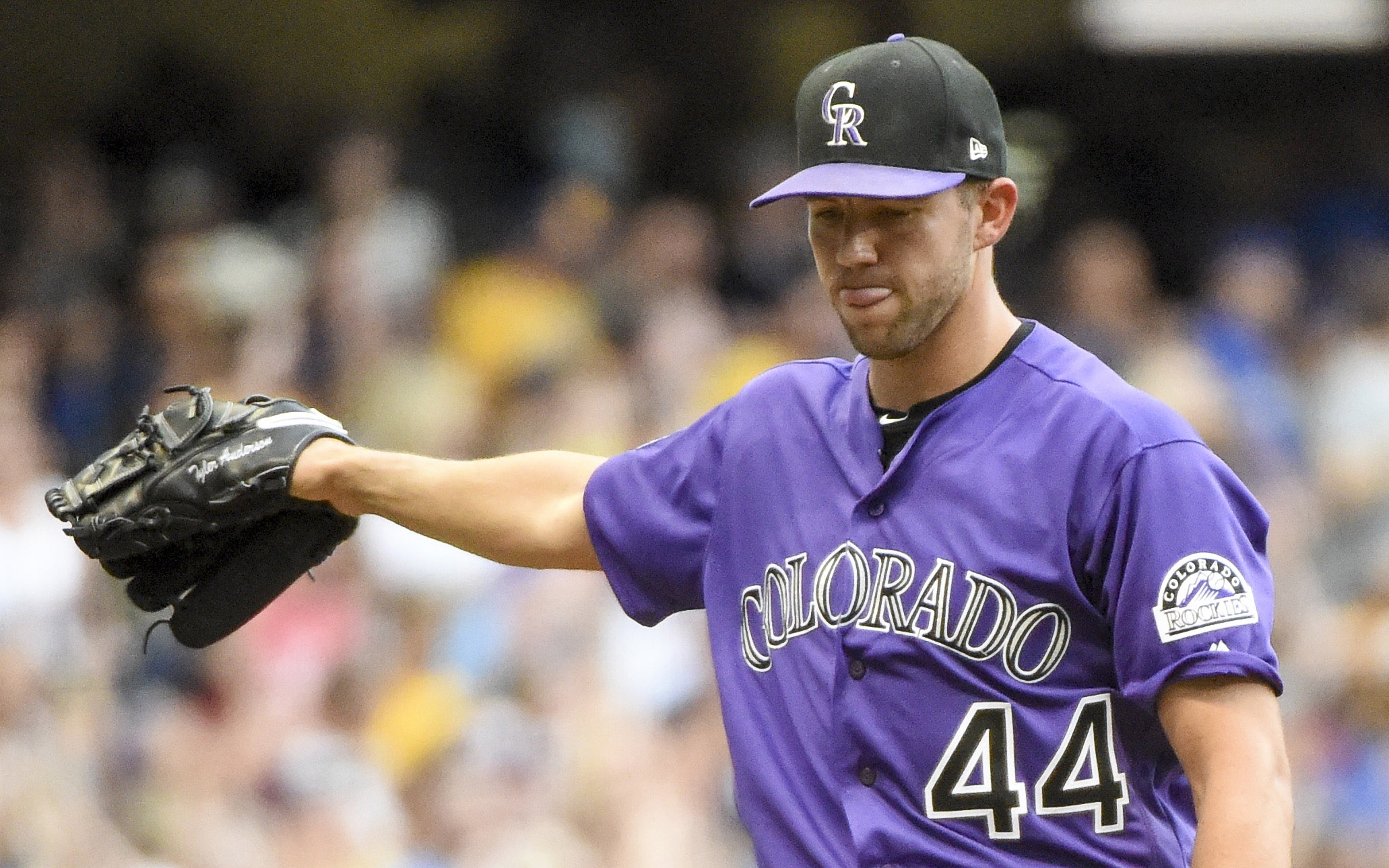 This game was over just about as fast as it began.
While the Rockies couldn't put any runs on the board in the first, the hometown Brewers jumped to a 6-0 lead in the bottom of the first inning and cruised to win 8-4. Things did get interesting in the ninth inning when Trevor Story hit a two-run home run and Colorado loaded the bases, but they came up short.
With one out, Christian Yelich hit a double, Tyler Anderson walked Jesus Aguilar and Jonathan Schoop singled to load the bases. Ryan Braun then singled to score Yelich for the 1-0 lead. That's when the fireworks began.
Travis Shaw crushed a grand slam and then Hernan Perez went back-to-back jacks for the 6-0 lead after one. The Brewers actually hit around in that inning and it was all up hill for the Rockies at that point.
The home run show continued when Ryan Braun snuck one over the wall off the yellow line to push Milwaukee ahead 7-0.
Finally, Colorado got on the board with a homer of their own in the fourth. Trevor Story just crushed a baseball 447 feet into right center field, a two-run bomb, to bring the Rockies to within five runs at 7-2.
At the end of the fourth, Anderson's day was done; giving up seven earned runs with three walks and four strikeouts.
In the bottom of the sixth, Milwuakee widened their lead again to six runs when Manny Pina hit a sacrifice fly and Hernan Perez scored.
In the 9th inning, Trevor Story hit a second two-run home run of the game to bring it to 8-4, Brewers. Then, the Rockies loaded the bases, bringing Charlie Blackmon to the plate as the game-tying run. But, Blackmon popped out to end the game.
Colorado fell to 58-52 on the season as they continue to slip farther away from making the postseason, and quickly. They're now 2.5 games back of both the Dodgers and Diamondbacks with this fourth straight defeat.