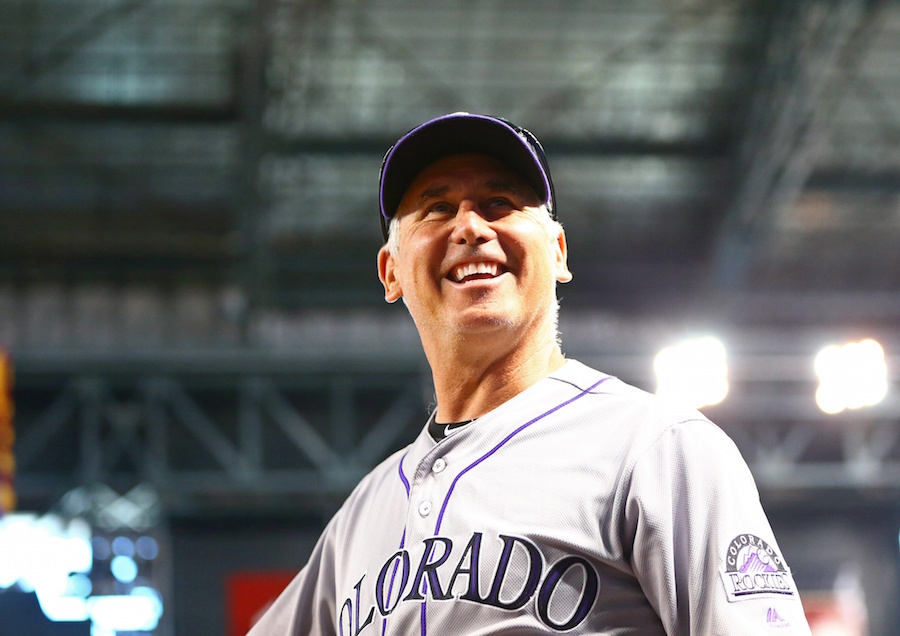 On Tuesday, Major League Baseball announced that Colorado Rockies manager Bud Black finished third in National League Manager of the Year voting. The Arizona Diamondbacks' Torey Lovullo was named NL Manager of the Year. Dave Roberts of the Los Angeles Dodgers finished second.
Black received three first-place votes, six second-place votes and 10 third-place votes from the Baseball Writers Association of America for a weighted total of 43. Roberts finished with a total of 55, and Lovullo more than doubled Roberts with a total of 111.
Black made a strong case for the award, guiding a team with the youngest starting rotation in the major leagues to a successful season, finishing 87-75 overall and claiming a Wild Card playoff spot where Black's Rockies fell to Lovullo's Diamondbacks in Phoenix. His closer, Greg Holland, tied for the NL lead in saves and tied a Rockies franchise record with 41.
Black also managed a dominant offensive lineup that included two Silver Slugger Award winners (Nolan Arenado and Charlie Blackmon), two Gold Glove Award winners (Nolan Arenado and DJ LeMahieu) and persevered through trying moments in his first year with the club, including moments that transcended baseball — most notably, the return of starting pitcher Chad Bettis from cancer.
Black won the award in 2010 when he was manager of the San Diego Padres.