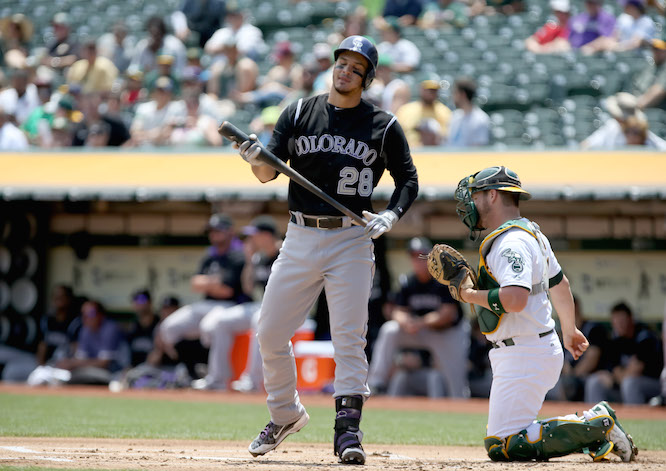 Eleven games. In a 162 game season, it's less than 7 percent of the season. But it's the number of Wild Card games behind the Colorado Rockies find themselves as they head into the final series before the All-Star break.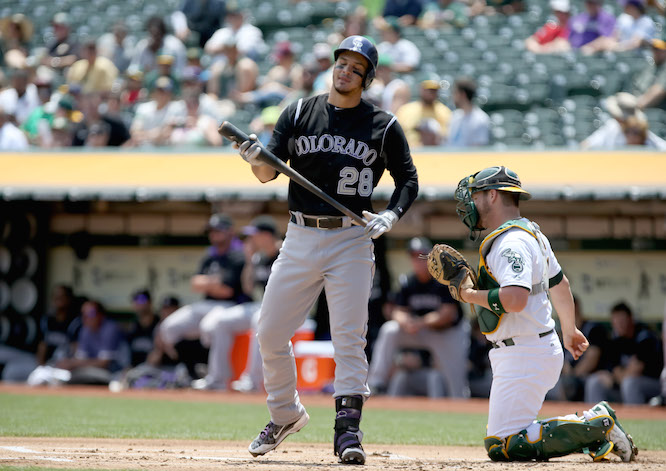 At 35-49, having lost eight of their last ten, Colorado has more than a mountain to climb to get back in the race for a Wild Card spot. Because, let's be honest, there's little chance they'll compete for their first ever division title in what is rapidly becoming yet another lost year for Colorado.
According to mlb.com's postseason probability calculator, the Rockies have a zero percent chance at this point to make the postseason.
There have certainly been bright spots – Nolan Arenado and D.J. LeMahieu each making his first All-Star appearance for example. Troy Tulowitzki has stayed healthy (find a piece of wood to knock on), and Charlie Blackmon is quietly having another solid year. But poor pitching and long dry-spells from some of the big guns have once again cast long shadows at Coors Field.
Injuries have once again reared their ugly head and the Rockies have been without Justin Morneau, who's looking more and more like he may never return to baseball, and Corey Dickerson for most of the year. Both were expected to contribute offensively and Morneau's veteran leadership was supposed to help bolster the clubhouse. Meanwhile, Jorge De La Rosa has fought though his own injuries and they lost Adam Ottavino and Jordan Lyles for the year, which has weakened an already week pitching staff. Brooks Brown has also missed extended time, further stressing the bullpen.
Yet surprisingly, the Rockies rank in the bottom half of baseball in terms of man games lost to injury through July 7, according to mangameslost.com.
The real Achilles' heel for the Rockies, as it usually is, has been the pitching. Their struggles at home, in particular, have negated what is on pace to be one of the best offensive years at Coors Field in a long time. Sadly, the return of Brown and Christian Bergman (both on the 15-day DL) will likely not be enough to revive the Rockies pitching staff.
Colorado faces Atlanta in a four game series to cap the first half. The Braves enter Thursday's game hovering right around .500 (42-43), but winners of seven of their last 10 games. The final series of the first half will be a true sign as to whether the Rockies have any hope of turning the corner in the second half.
If they continue their slide, it will make for a long remainder of the year.