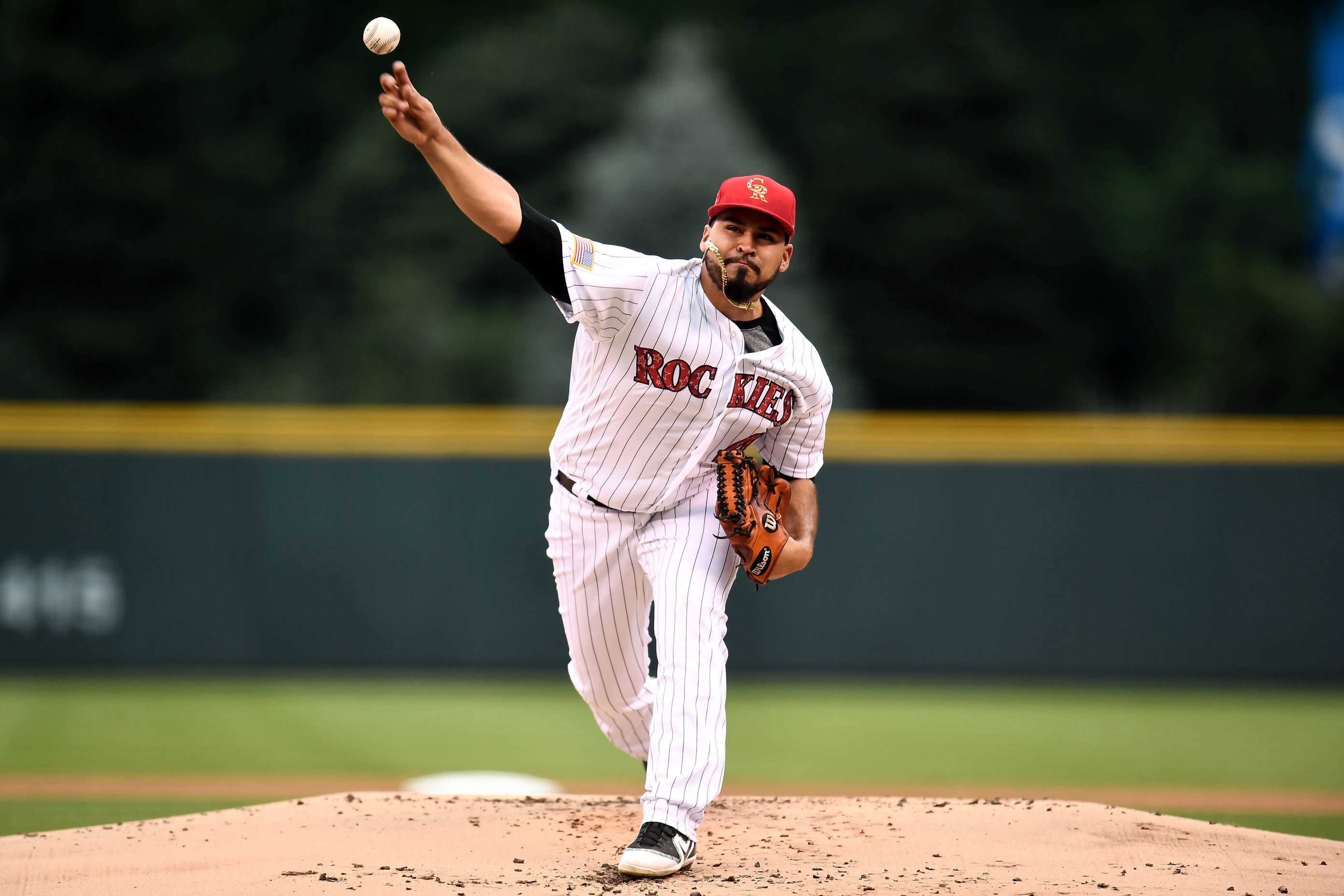 The Colorado Rockies defeated the San Francisco Giants by a lopsided, 8-1 score on Tuesday night at Coors Field.
The Rockies' Charlie Blackmon hit a solo home run to center field to begin the team's scoring barrage. The homer was the first for Blackmon since June 20th and his first extra-base hit since the 22nd of the same month. Nolan Arenado and Trevor Story both followed with singles, setting up Gerardo Parra's RBI single to right field and giving the Rockies a 2-0 advantage.
The Rockies added another run in the third inning when Trevor Story belted a two-out triple to right field to score Carlos Gonzalez, who had reached base on a single.
With a comfortable lead after three innings, Antonio Senzatela, who started in place of Chad Bettis — who was placed on the 10-day disabled list before the game — preserved the Rockies' lead while keeping the Giants' hitters guessing all throughout the night.
After Senzatela set down the Giants in order in the top half of the fifth inning, Colorado plated a trio of runs. The inning started with a walk to DJ LeMahieu and a Blackmon single before Arenado blasted his league-leading 22nd home run to dead center field, extending Colorado's lead to 6-0.
Senzatela mowed down the Giants in the top of the sixth inning, while the Rockies' bats tacked on another two runs in the bottom half via RBI base hits from Blackmon and LeMahieu to put Colorado ahead, 8-0.
Senzatela proceeded to work his third consecutive spotless inning in the seventh. That would be his last, as he finished the night allowing no runs on three hits while striking out four batters in his seven frames. Tuesday's start was the first of the season for Senzatela, who won 10 games as a starter last season, but began this one in the bullpen.
The Giants scored their lone run of the ballgame in the eighth inning off of relief pitcher Mike Dunn, who surrendered an RBI single to Alen Hanson. Outside of that one run, the Rockies' following pitchers — Jake McGee and Harrison Musgrave — locked things down and secured the victory for Colorado.
The Rockies will have the opportunity to sweep the visiting Giants on Wednesday night at Coors Field. First pitch set for 6:10 MST.