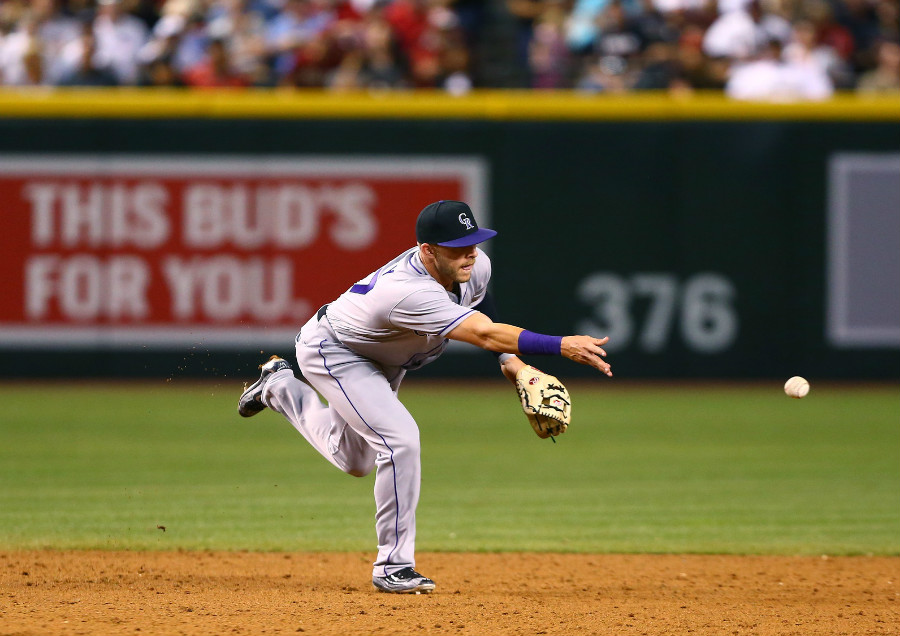 The Colorado Rockies have a new face at shortstop and manager Walt Wiess is already comparing him to a Rockies legend.
Trevor Story is now the guy patrolling shortstop for the Rockies and thus far the rookie has lived up to the hype. Story is hitting .300 with a Major League-leading three home runs.
The early breakout has manager Walt Weiss comparing him to one of the best players to have ever played for the franchise.
"A bigger shortstop with offensive impact, similar to Tulo," Weiss explained on MLB Network Radio
This a bold statement made by Weiss, largely due to the fact that Tulo plays such an important part in Rockies history.
While Story still has a ways to go in order to be as effective a player as Tulo was, he has been outstanding in his first three games, to the point that he is one of the biggest headlines in baseball today.
Story became the first player to hit two home runs in his Major League debut on Opening Day, and now he is only the second player since 1900 with three home runs in his first two games of his career.
Story has given the Rockies hope, but there is still a long ways to go before he will become as an elite a player as Troy Tulowitzki.