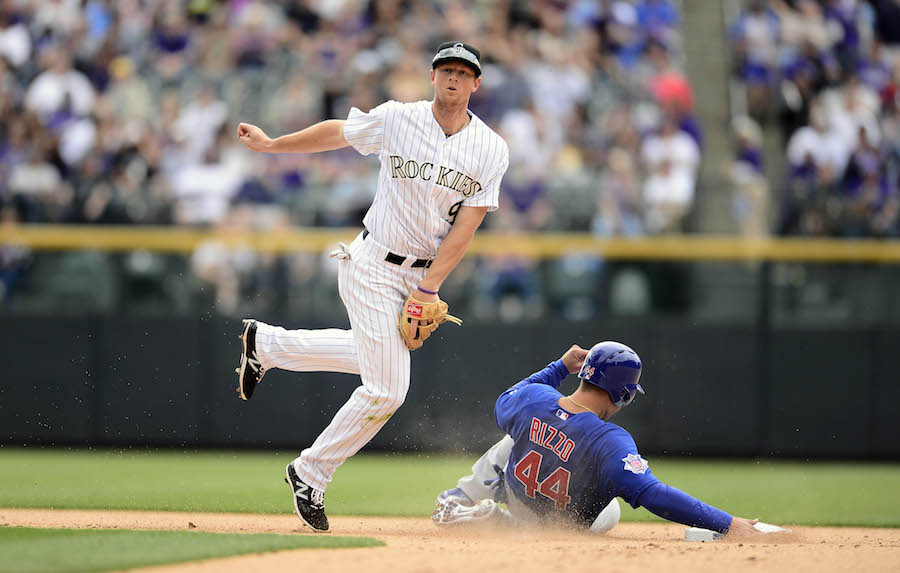 The Colorado Rockies are off to a red-hot start to the 2017 season, compiling a record of 20-12, penning them in as one of the hottest teams in baseball right now.
Winners in three consecutive series, the Rockies are playing with an added swagger; however, they are set to welcome in the star-studded, defending World Series Champion Chicago Cubs to 20th and Blake for a three-game set.
Usually, when a team like the Cubs, the most popular team in the sport right now, comes to town, the series is marked as important; however, for first-year Rockies manager Bud Black, every series and every game matters, regardless of the opponent.
"Every series is important," Black said. "It's going to be good to see the World Champions in here [at Coors]. They're a good team, they have great players, but again the thing I dig about it is our guys love this stuff. Whether it's the Dodgers, Giants, Cubs, Yankees, or whoever, our guys respond. Our guys feel good about who we are no matter who we are playing, and that's a great thing, so we'll be ready,"
Black and the team have followed the "every series and game is important" mantra all season, and that won't change just because the defending champs are in town.
"It's just another team," first baseman Mark Reynolds told reporters. "I was in the NL Central for a couple of years, and we played them all the time. It's just another team, and we are going to go out and keep doing what we've been doing and play solid baseball, [it] doesn't matter who we are playing."
The Rockies don't care who they are playing. As it stands, they have the confidence of a winning ballclub, and they believe they can compete with anybody.
"Two out of three will get you to the playoffs," Reynolds said of the team's previous three series victories. "That's what we preach around here. You're not going to win every game, but try to win series. That'll get you to October. That's what we are going for."
The Rockies are projected to roll out youngsters Antonio Senzatela, Kyle Freeland and German Marquez to the mound against the Cubs. Between the three, their average age is 22.3. The Rockies young rotation mixed with sustainable offense has put them in a great position so far in 2017, but they need will need to be firing on all cylinders if the rox want to swipe a series from the defending champs.