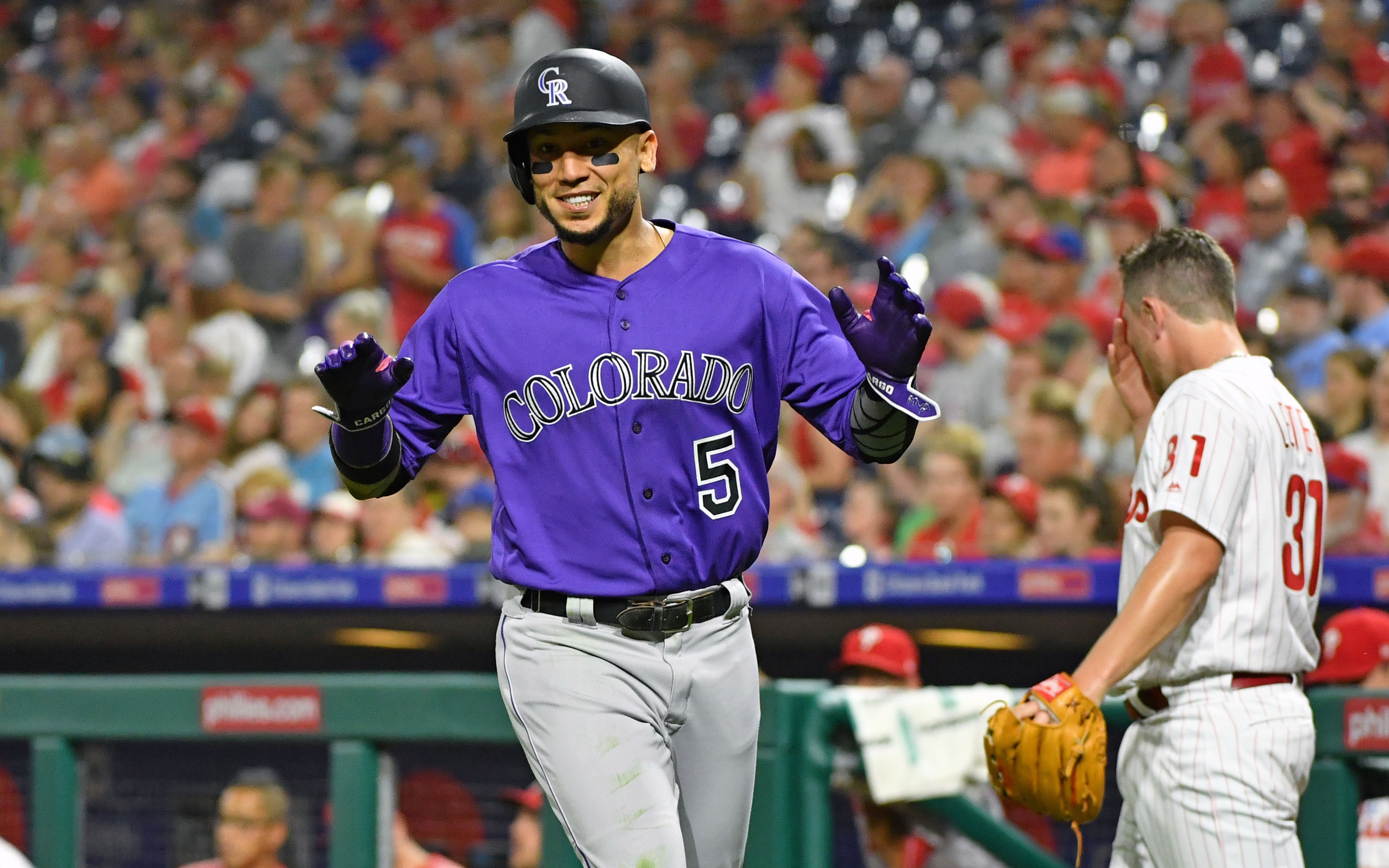 Dilly dilly, the Rockies beat the Phillies.
Finally, after a five-game losing streak, the Colorado Rockies have found the winning column once again, knocking off the Phillies at Citizen Bank Ballpark 7-2 Wednesday night.
The Rockies jumped ahead 1-0 in the first inning when Nolan Arenado hit a sacrifice fly, scoring D.J. LeMahieu, but they'd really pour it on in the fourth inning, scoring five runs before recording an out in that frame.
Arenado scored on a Trevor Story double, Story and Carlos Gonzalez then scored on Gerardo Parra's single, and Ian Desmond crushed one out of the park with Parra on second base to plate five runs in the inning and push Colorado ahead 6-0.
On the mound for the road Rockies was Tyler Anderson, who pitched very well, giving up a mere one run in seven innings. Anderson ended up allowing six hits while also striking out six, and his only run allowed came on a solo home run by Jorge Alfaro in the fifth inning.
The Rockies put an insurance run on the board when Story again doubled — he has a team-lead 15 on the year — and Gonzalez scored in the seventh. Gonzalez, who's been hot lately, went 2-3 on the night. The outfielder is now 11-35 at the plate since the start of June, a .314 batting average in the month.
Jesmuel Valentin homered off of Harrison Musgrave in the bottom of the ninth, but that would be the final score of the night for the Phillies, as Colorado won 7-2.
The Rockies, who had lost five straight, needed this win in a bad way. Not only were they on a losing streak, Colorado had slipped to fourth in the tight NL West, 4.5 games back of the Arizona Diamondbacks. At 33-34 now, the Rockies are third in the west now, 4.0 games back of Arizona. Colorado's 22 road wins are tied for fourth-most in the MLB.
Philadelphia and Colorado are now tied 1-1 in the series, with the deciding game coming tomorrow morning at 11:05 a.m. MT.