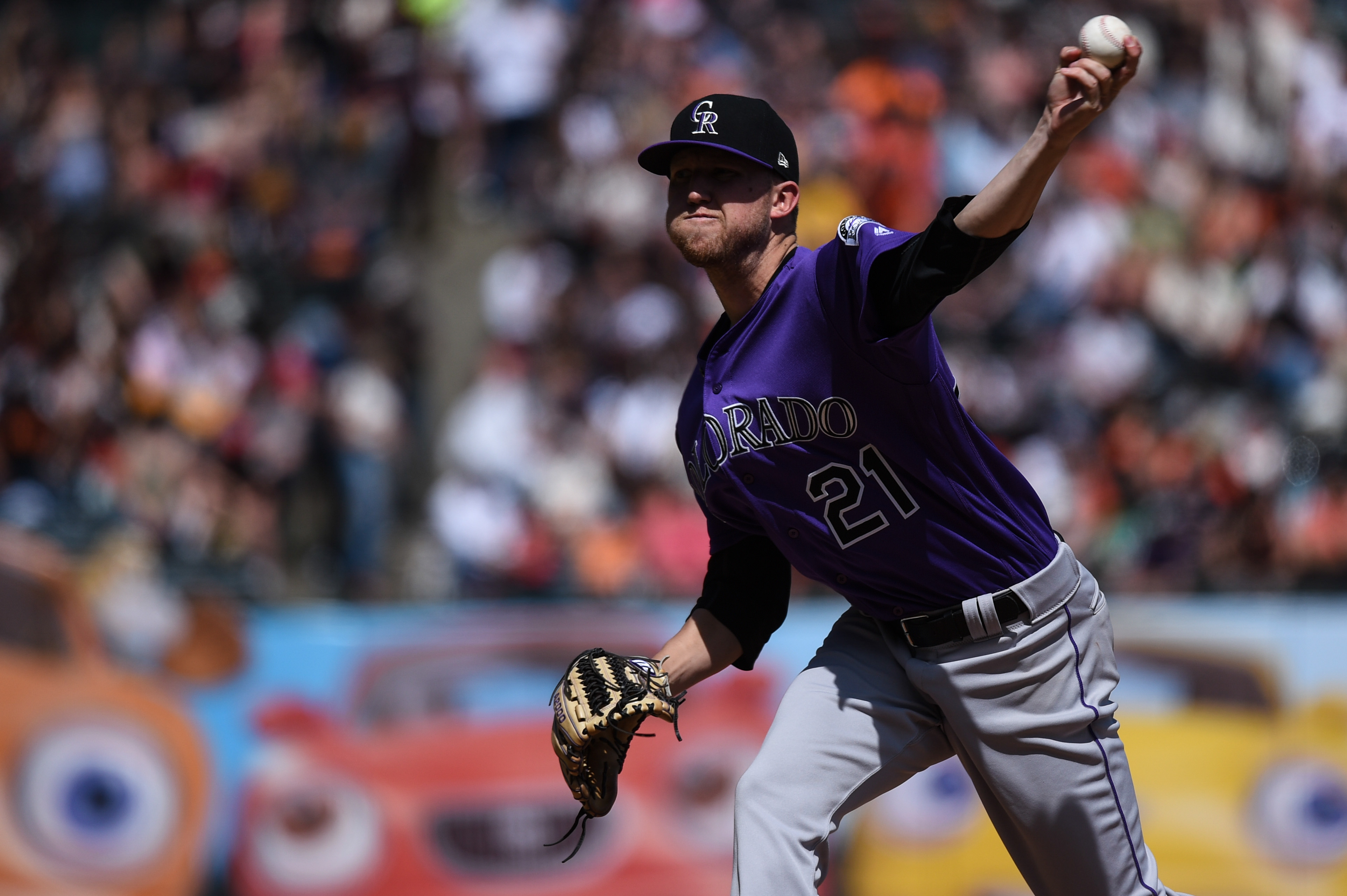 For the Colorado Rockies, injuries have been a trend this year. With Tyler Anderson coming off the 10-day injured list Monday for his first start in multiple weeks, Kyle Freeland took his place per a team announcement Monday.
Freeland, who finished fourth place in National League Cy Young voting last year, has been dealing with a blister on the middle finger of his throwing hand, an injury that is now set to sideline him for at least one start.
"[I wanted to give] enough time so the blister gets right and sealed up," Freeland said. "It was a group consensus. We just need to make sure it gets back to being normal and strong again."
Freeland added that if it were later in the season and the Rockies were in the postseason hunt that he would be able to take the mound.
The first possible day for his return will be on the road against the Milwaukee Brewers, his stint being retroactive to April 19th.
On the year, the Denver native has hurled 27.2 innings to the tune of a 4.23 earned run average and a 2-3 record. He's also struck out 30 on the year to only 10 walks.
The time on the shelf will be the first since August 2017, due to a left groin strain, that Freeland has had to hit the injured list.
Freeland was originally slated to start Tuesday in the second game of the club's series with the Washington Nationals. The Rockies have yet to announce who will take his place.
Anderson, set to make his first start the beginning of April, carries an 11.00 ERA in nine innings this year. He will oppose a Nationals' lineup that is tied for 12th in the league in runs scored (109) and tied for 10th in home runs (31).
Last season, Anderson allowed an NL-leading 30 home runs.
He's started three games in his career against the Nationals, sporting a 2.50 ERA across 18 innings.